Exhibition / Museum
Une saison roumaine au Centre Pompidou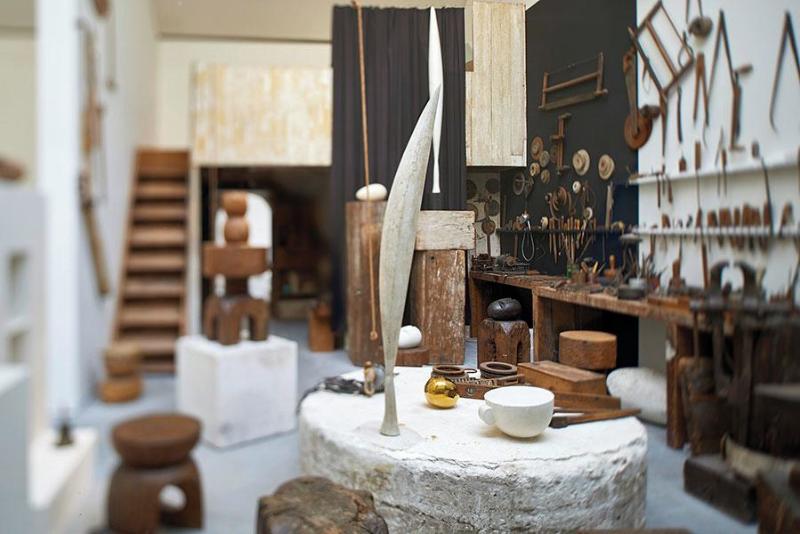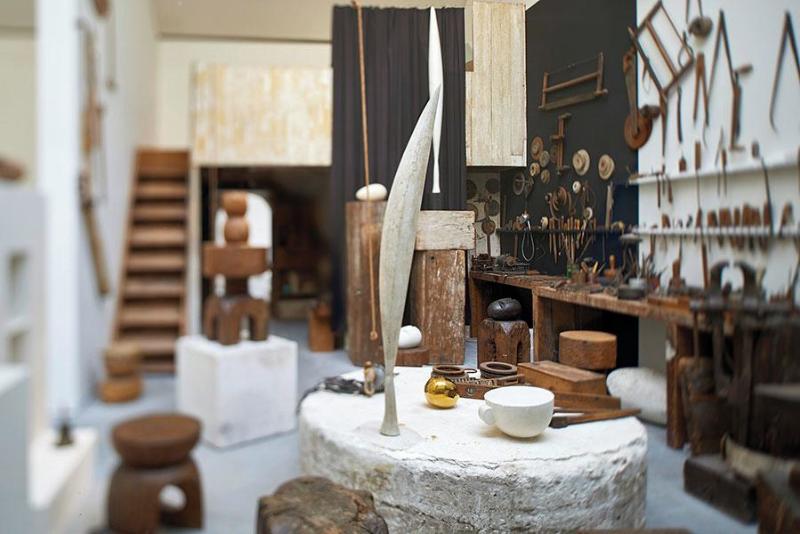 Vue de l'atelier Brancusi
© Manuel Braun
The Franco-Romanian season is an opportunity to revisit a key moment in the history of 20th-century international cultural dynamics, for whose development and affirmation Paris has long been the hub and in which the Central and East European art scenes have played a leading role.

Based on the collections of the Musée National d'Art Moderne, this Romanian season will help highlight, via the works exhibited, an extraordinary laboratory of artistic creativity that is closely and fully connected to the development of the history of modern and contemporary art. By way of various key figures in modern art and the avant-garde, including Tristan Tzara, Marcel Janco, Victor Brauner, Benjamin Fondane, Jacques Hérold, Gherasim Luca, Eli Lotar and Isidore Isou, the Centre Pompidou reveals and revisits it extremely rich resources. Crucial in this regard is the Brancusi studio, which, on this occasion, serves as the backdrop for two exhibitions. The first, organised in collaboration with the National Museum of Modern Art in Bucharest, is devoted to Mihai Olos (28 November 2018 to 25 February 2019), an artist whose work echoes that of Brancusi himself. The second brings together two artists who share a studio in Cluj, a city that has become synonymous with vibrant creativity – Ciprian Muresan and Serban Savu (3 April 2019 to 1 July 2019), who have many things in common.
Because this is not about looking backwards! Here, new ways of understanding recent artistic practices, in which territory and tradition are considered with a critical eye and treated as experimental spaces, take centre stage in an abundance of exhibits. Partly revisiting the neo-avant-garde and conceptual movements of the 1970s and 80s – as in the homage to André Cadere and the display of works by Horia Damian, Geta Bratescu, Ion and Octav Grigorescu, and Corneliu Brudascu – and partly presenting the work of the contemporary artists in our collections, entirely vested in reflecting on global movements, of which Adrian Ghenie, Ciprian Muresan, Mircea Cantor and Victor Man are part, these six months given over to the Romanian scene will shed light on its current scope.

But that's not to say the Centre Pompidou's Romanian season is a celebration of circumstance. It is an endless stream of stories, which, it seems, never cease to enrich our present, as evidenced by some of the projects devised for this occasion. These include the exhibition on the dialogue between Matisse and Pallady, the major work offered to the Centre Pompidou by Adrien Ghenie, the homage to Ghérasim Luca compiled from the Museum's resources and the archives of the Kandinsky Library, as well as the season's second half, which features a retrospective of the work of Isidore Isou, the charismatic inventor of Lettrism.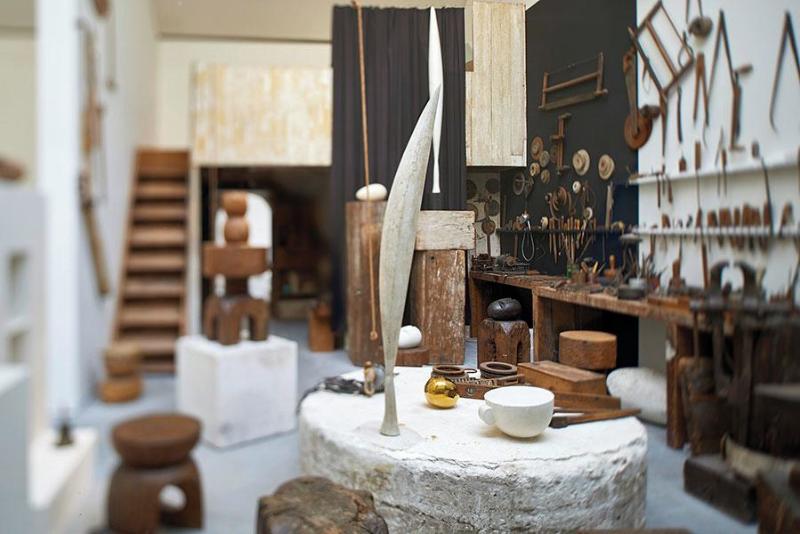 Vue de l'atelier Brancusi
© Manuel Braun
When
28 Nov 2018 - 1 Jul 2019
11h - 21h,
every days except tuesdays
Where
Musée - Niveau 4 - Galerie 0 - Espace prospectif
Partners