Exhibition / Museum
Claire Bretécher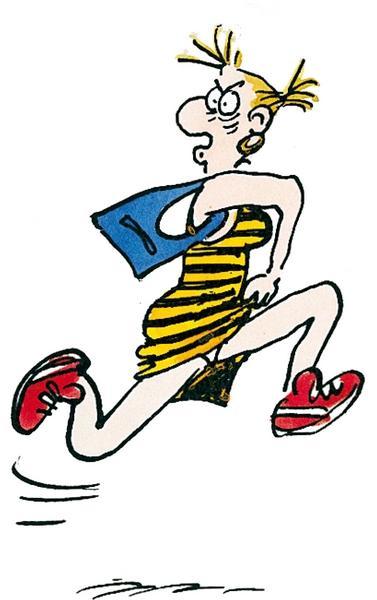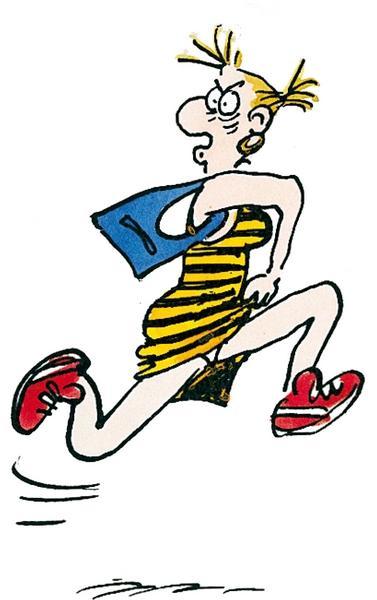 © Claire Bretécher. Agrippine ( Heidegger) 1988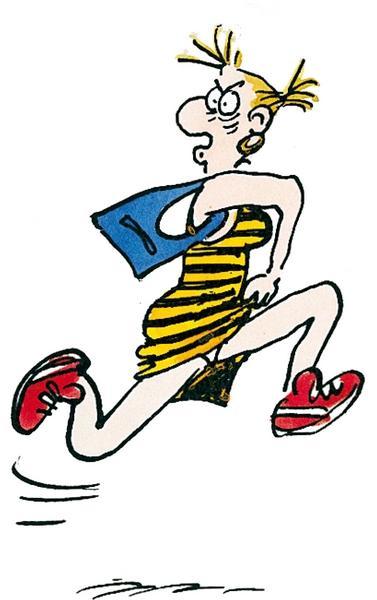 © Claire Bretécher. Agrippine ( Heidegger) 1988
A major figure in French strip cartoons since the Seventies, Claire Bretécher has built up a body of work rooted in our cultural imagination. Her archetypal characters have accompanied several generations through her collaboration with Le Nouvel Observateur, where the cartoonist notably published Les Frustrés and Agrippine. The Bibliothèque Publique d' Information (BPI) at the Centre Pompidou is devoting its first exhibition to her graphic work, offering visitors a completely new circuit. A thematic selection of plates, drawings and paintings introduces viewers to a draughtswoman who depicts human relationships and social changes in our times like no one else, as well as the eternal qualities and effrontery of certain age groups.
BPI - How did it all begin?

Claire Bretécher - I started out by publishing a few illustrations in Bayard press magazines, including Record, a magazine for kids. There was a decisive moment in 1963, when Goscinny asked me to collaborate in L'Os à moelle. But the most interesting period was when Spirou accepted one of my stories. I adored Spirou. After that, I created the Les Gnangnan series. At the same time, I collaborated on Tintin, together with the magazine Pilote. I always wanted to do strip cartoons, but had no idea how to set about it. It was a bit like a dream…

BPI - You began working for Le Nouvel Observateur in 1973. Did Les Frustrés, your weekly contribution, start early on?

CB - I started with Le Sauvage, an ecology newspaper, with Le Bolot, a character who lives in a kind of dump. Le Sauvage was then integrated into the Nouvel Obs. The Frustrés s series developed gradually: in the beginning, I was just trying something out, but in the end the collaboration lasted nearly 40 years. Les Frustrés reflected the mood of the moment more than precise events in the news. At one time, there were some new things: stories based on procreation, gay couples, the traffic of embryos and surrogate mothers… I found that very interesting. I was horrified to have to produce a weekly page, but I had no choice – you don't say no to L'Obs! I was never truly at ease, but I ended up by developing a sort of routine.

BPI - The character of Agrippine lasted some twenty years, from 1988 to 2008. How did this teenager make her appearance, and how did she develop? Will we see her again?

CB - Teenagers are full of contradictions and repressed anger. They are more entertaining than adults, who try to reason! At the time, reading the press motivated me and gave me ideas, because there was a lot about teenagers. On the other hand, the teenagers in my own circle were rather reserved, and not very "typical" – so I had to invent quite a bit. Agrippine was always ready with a flip reply. I have to say that reading the press, I had the impression that young girls had more than quick answers; they were decidedly aggressive. I loved drawing Agrippine, but today, I have no desire to bring her to life again: I think I have already "done my thing" with her.

BPI - At the same time as drawing, you also paint. Has this affected the way you draw?

CB - I have always done both painting and drawing, but I prefer strip cartoons… It's much more fun! What I find interesting about painting above all is the portrait. But that has always been a very different area from cartoons.

BPI - What meetings have marked your career? Who are your favourite painters and draughtsmen?

CB - I met a lot of interesting draughtsmen in Spirou and Pilote, particularly in the previous generations, including Franquin and Goscinny, of course. At present, I don't know any strip cartoons that impress me as much as those of Spirou in the past. But there are draughtsmen like Pétillon and Catherine Meurice, whom I find remarkable. In terms of drawing and portraits, I have met fewer artists than the ones I used to find in the press or in exhibitions. As portraitists, I very much like Bacon and David Hockney – like everyone!

BPI - What do you think of this exhibition of your work at the BPI?

CB - I think it's absolutely amazing! [laughs] I'm over the moon! I'm even embarrassed – I feel I'm rather overexposed, if I can put it like that. It's the best thing that can happen to you in Paris, in my view. To be exhibited at the Centre Pompidou – in the library, what's more – is terrific!
Show more
Show less
When
18 Nov 2015 - 8 Feb 2016
12h - 22h,
every mondays, wednesdays, thursdays, fridays
21 Nov 2015 - 7 Feb 2016
11h - 21h,
every saturdays, sundays