Cinema
"Soft and Hard" de Jean-Luc Godard et Anne-Marie Miéville
Féminin-Masculin, Le sexe de l'art
25 Oct 1995 - 12 Feb 1996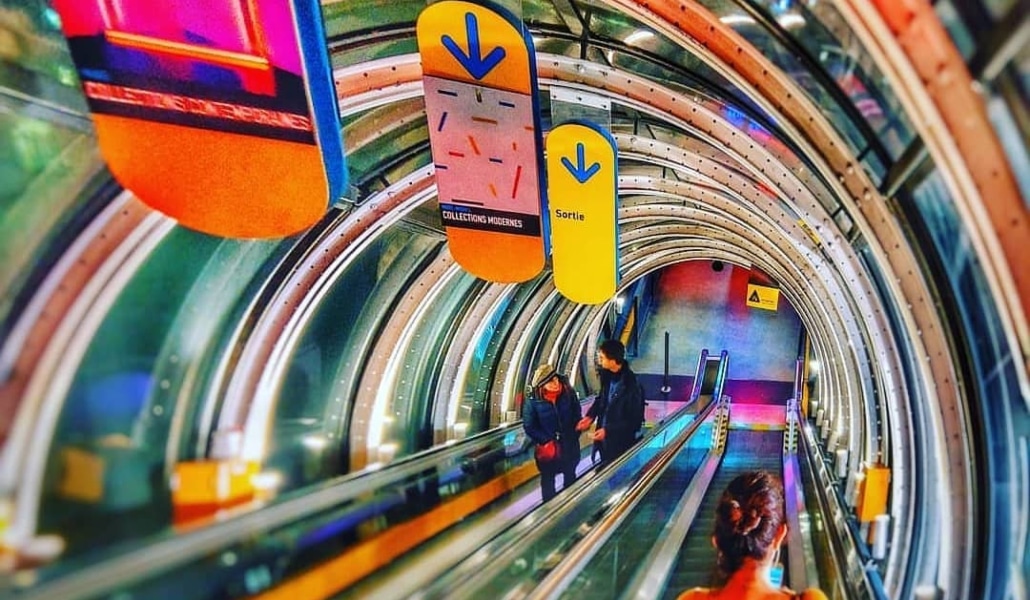 Cette programmation du film Soft and Hard de Jean-Luc Godard et Anne-Marie Miéville s'inscrit dans le cœur de l'exposition « Féminin-Masculin, Le sexe de l'art », dans laquelle cinq cents œuvres d'une centaine d'artistes internationaux sont exposées : peintures, sculptures, dessins, photographies, vidéos, films.
Réalisé en 1985, d'une durée de 52 minutes et produit par la télévision anglaise, Soft and Hard met en scène des actes d'intimité domestique du couple Jean-Luc Godard et Anne-Marie Miéville, qui se lance dans un projet de vie ambitieux : exercer une activité professionnelle en marge des rapports de production habituels, qui ne se distingue pas de la vie du couple.

Ainsi, nous devenons témoins de la solitude de chacun dans ses activités quotidiennes : Anne-Marie Miéville repassant du linge pendant que Jean-Luc Godard joue au tennis dans l'appartement, et déclarant « Est-ce parce qu'il produit des images au lieu de faire des enfants que cela l'empêche d'être un être humain ? ».

Tout le reste du film est composé d'un plan-séquence fixe durant lequel ils parlent du cinéma et de la télévision. Anne-Marie Miéville disant à Godard que, dans son film Détective, elle a trouvé les dialogues sur le couple un peu faibles, et s'interrogeant ensemble sur leur capacité à faire un film sur le couple…

Conscients que les activités qu'ils nous dévoilent contribuent à créer une image d'eux-mêmes, ils n'hésitent pas à mettre en scène avec lucidité à la fois leur solitude et leur échange. Au final, ce film tient plus du documentaire sur les deux cinéastes. C'est en cela qu'il est rare et émouvant.
D'après Marie-Anne Lanavère, Encyclopédie Nouveaux médias
Show more
Show less
When
25 Oct 1995 - 12 Feb 1996
every days except tuesdays