Show / Concert
Loops - Steve Reich par l'Ensemble Ictus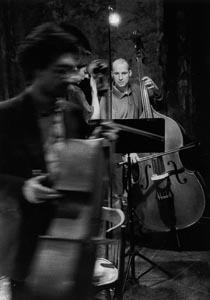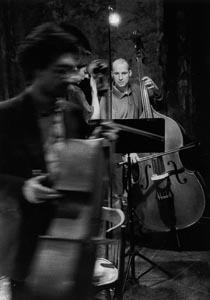 Ensemble Ictus
© D.R., Myriam Devriendt
Pour la seconde fois cette année, les Spectacles vivants accueillent, avec la collaboration artistique de l'Ircam, l'Ensemble Ictus, composé de vingt musiciens permanents et créé en 1994 à Bruxelles pour développer et diffuser des œuvres musicales contemporaines. Le concert donné en février dernier dans la Grande salle du Centre Pompidou avait été consacré à la pièce In C de Terry Riley, le programme est cette fois dédié à Steve Reich.
Ensemble Ictus
Jean-Luc Plouvier, orgue électrique
Jean-Luc Fafchamps, orgue électrique
Gerrit Nulens, percussion, orgue électrique
Stéphane Ginsburg, orgue électrique
Miquel Bernat, percussion
Takashi Yamane, clarinette
George van Dam, violon
Jaret Frankowski, son
Tom Bruwier, lumière
Programme
Clapping Music, pour deux musiciens, 1971, 6'
Phase Patterns, pour quatre orgues électriques, 1970, 15'
New York Counterpoint, pour clarinette et bande, 1985, 11'
Four Organs, pour quatre orgues électriques et maracas, 1970, 15'
Violin Phase, pour violon et bande, 1967, 17'
Nagoya Marimba, pour deux marimbas, 1994, 5'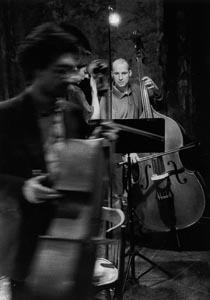 Ensemble Ictus
© D.R., Myriam Devriendt
Steve Reich
Après avoir étudié la composition au Mills College (CA) avec Darius Milhaud et Luciano Berio, il commence à fréquenter en 1963 le San Francisco Tape Music Center et découvre le cinéma expérimental à travers celui de Robert Nelson pour lequel il écrit deux pièces. Ainsi, pour The Plastic Haircut, il compose sa première œuvre pour bande. En 1964, il collabore en tant que pianiste à la première de In C de Terry Riley. En 1966, il forme son propre ensemble. En 1971, il suit au Ghana l'enseignement d'un maître tambourineur, et étudie le gamelan de Bali. En 1974, parution de Writings about Music. Ses études d'hébreu déterminent l'orientation de son art. Ainsi, en 1988 il compose Different Trains, puis en 1993 The Cave, spectacle multimédia (avec Beryl Korot), sur le thème du caveau des patriarches d'Hébron. En 1997 il présente le premier acte de son nouvel opéra-vidéo documentaire, Three Tales, une nouvelle collaboration avec Korot qui illustre des événements marquants du 20e siècle dans les domaines scientifiques ou technologiques.
Show more
Show less