Cinema
Des trous dans la tête !
(Brand Upon the Brain!)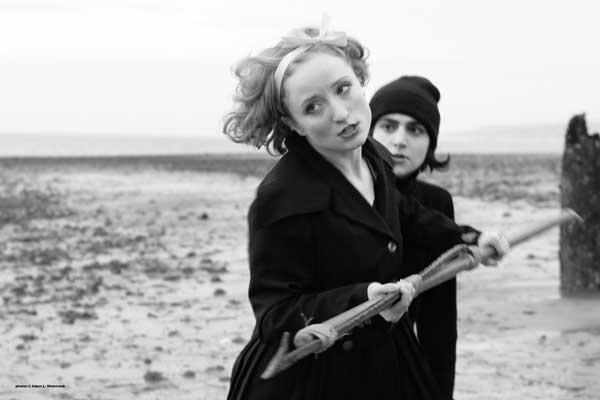 Précédé du court métrage Footsteps.
DES TROUS DANS LA TETE !
(Brand Upon the Brain!) Guy Maddin
Canada / 2006 / / 95' / nb / vostf
Avec Sullivan Brown, Gretchen Krich, Maya Lawson
Narratrice : Isabella Rossellini
Guy Maddin revient sur l'île mystérieuse où il a passé sa jeunesse, entouré de sa soeur et d'une horde d'orphelins vivant dans le phare, entre une mère tyrannique et un père secret. Ce retour fait ressurgir des souvenirs terrifiants.
"Comme ses précédents films, Des trous dans la tête ne ressemble à rien de connu. Et même plus encore que les précédents, si j'ose écrire. Cela tient de l'expérience sensorielle, du spectacle vivant, du cinéma muet, bien sûr, c'est un vari truc de fêlé, comme les aiment ceux qui les aiment, déraisonnablement."
Pascal Mérigeau, Le Nouvel Observateur
Précédé du court métrage
FOOTSTEPS
Guy Maddin
Canada / 2008 / 9' / nb / sans paroles
Collage d'images glanées dans les studios où ont été réalisés les effets sonores du film Des trous dans la tête !Une représentation unique de la version scénique du film est donnée à l'Odéon-Théâtre de l'Europe, le lundi 19 octobre à 20h, dans le cadre du Festival d'Automne à Paris
Show more
Show less