Debate / Meeting
All Postcontemporary ?
Parole à la critique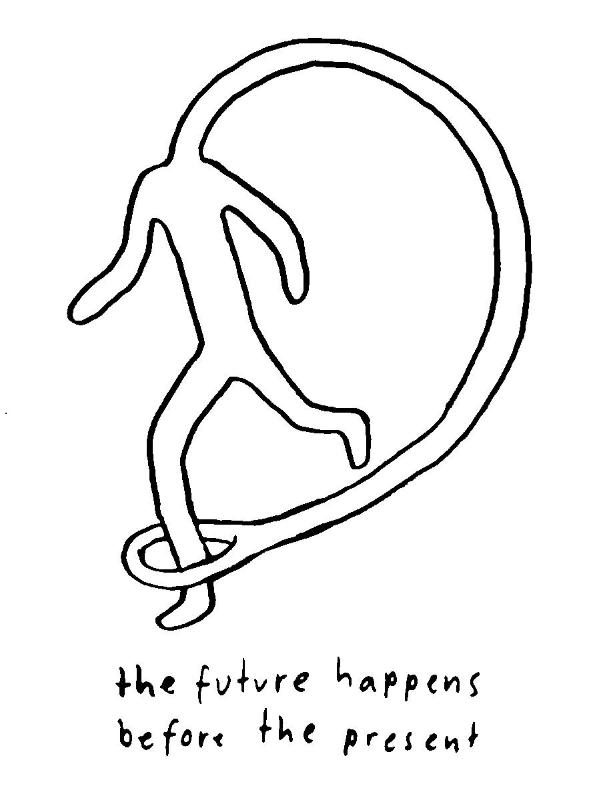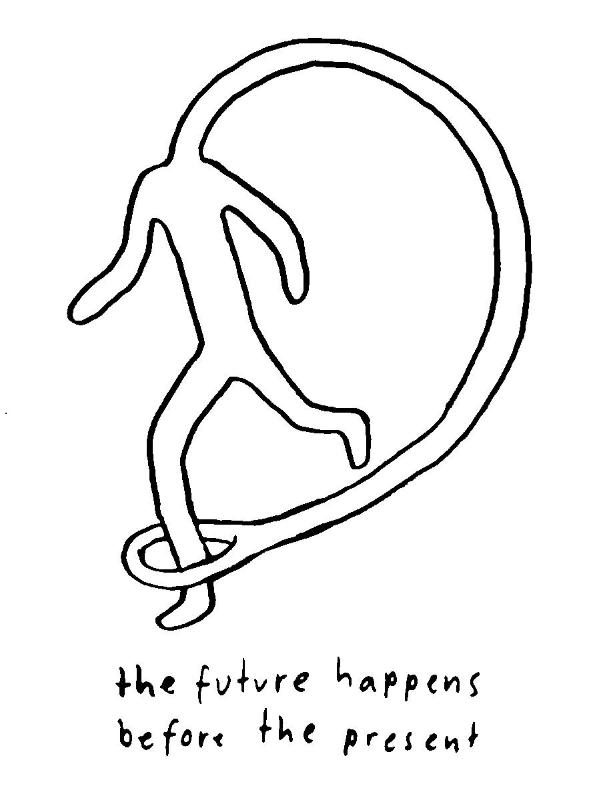 « The future happens before the present », from « The Time-Complex. Postcontemporary ».
© Andreas Töpfer, 2016
Une conversation entre Armen Avanessian et Lionel Ruffel
Where
Petite Salle - Centre Pompidou, Cinéma 2
« La thèse première du post-contemporain est que le temps change. Nous ne vivons pas uniquement dans un temps nouveau ou un temps accéléré, mais le temps lui-même – la direction du temps – a changé. Nous ne sommes plus face à un temps linéaire, dans ce temps où le passé était suivi du présent et ensuite du futur. » (Extrait du texte Le Temps-complexe : sur le postcontemporain de Armen Avanessian et Suhail Malik).
Sommes-nous encore des contemporains, ou serions-nous déjà entrés dans la nouvelle ère du « post-contemporain » ? Que recouvre ce nouveau terme porté par plusieurs théoriciens, notamment le philosophe berlinois Armen Avanessian ? À l'occasion de son passage comme professeur invité à l'université Paris 8, il débat avec l'universitaire Lionel Ruffel, auteur du livre Brouhaha. Les mondes du contemporain (Verdier, 2016).

Une conversation entre Armen Avanessian et Lionel Ruffel.
Modération : Jean-Max Colard.

Renseignements :
Christine Bolron : christine.bolron@centrepompidou.fr
Pour recevoir les annonces de nos soirées :
Christine Bolron : paroleaucentre@centrepompidou.fr
Show more
Show less