Off-site event
Opera as the World, the quest for a total work of art
Centre Pompidou Metz
22 Jun 2019 - 27 Jan 2020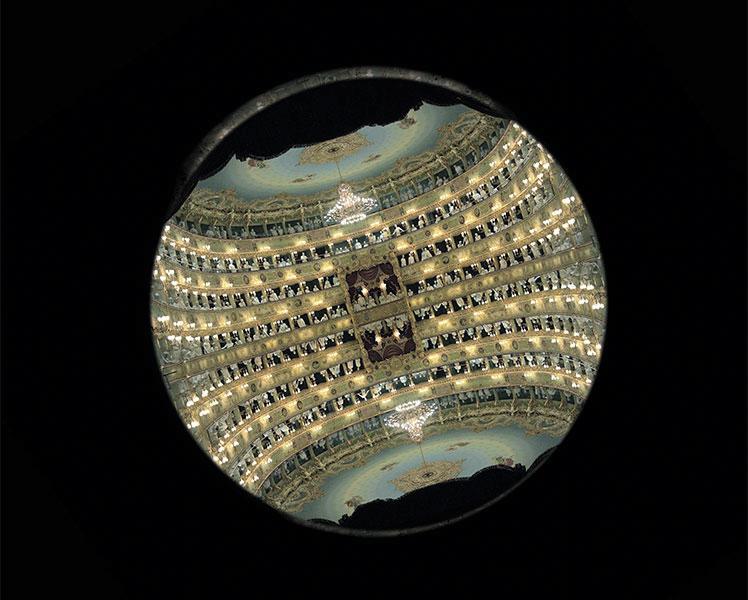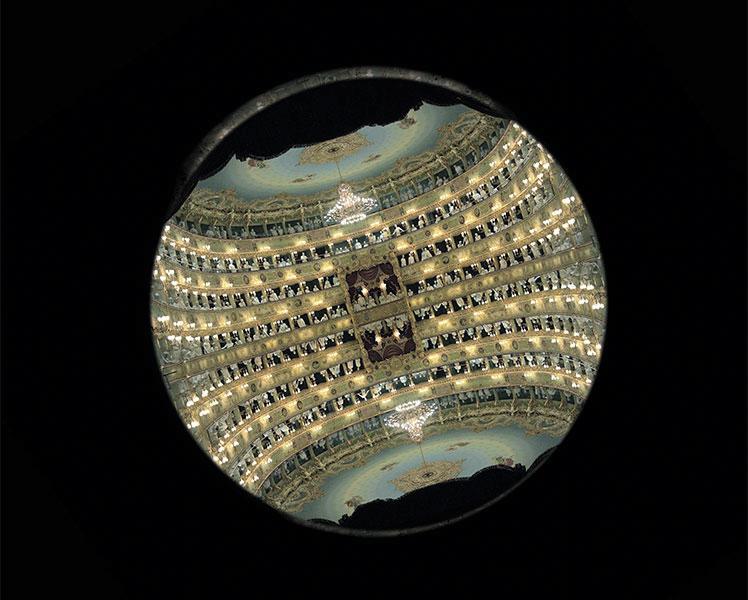 Grazia Toderi, « Semper Eadem », 2004. Projet spécial pour le théâtre La Fenice de Venise 
© D.R.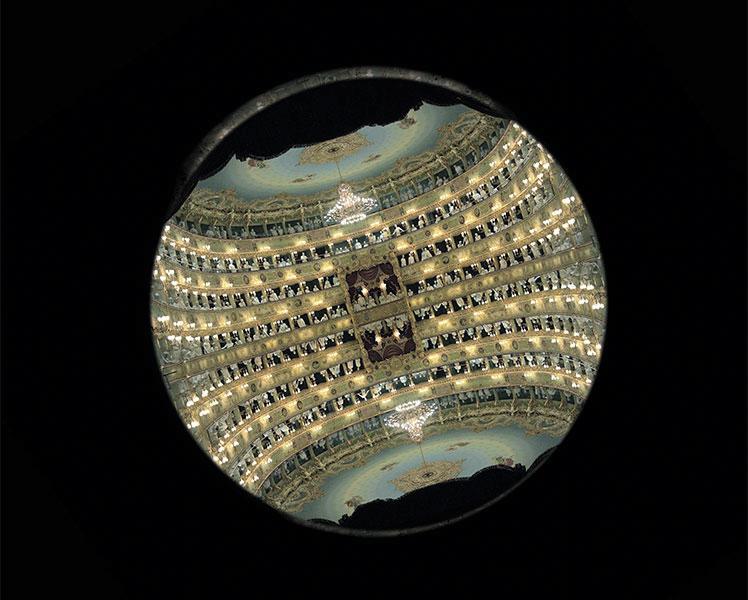 Grazia Toderi, « Semper Eadem », 2004. Projet spécial pour le théâtre La Fenice de Venise 
© D.R.
Take a trip into the world of opera and explore the meeting points between the visual arts and the lyrical arts from the early 20th century to the present day.

For decades, opera has catalysed the interest of creators of all kinds, through the expressive force it communicates and its ability to unite all disciplines. Natalia Gontcharova, David Hockney, Roland Topor, James Turrell, Bill Viola, Anselm Kiefer, Berlinde De Bruyckere, Nina Childress and, more recently Clément Cogitore, have developed a passion for lyric theatre, giving rise to remarkable creations and original aesthetic experiences.

"Opera World, the quest for total art" reviews the major stages in these fertile encounters, offering a unique voyage through the world of lyrical art. During the course of a rich sound visit, the exhibition stresses how, from Richard Wagner and his famous concept of the total work of art, to the present day, this multidiscipline form has transcended its sometimes rigid framework to become a utopian space and "an instrument to produce freedom", in the words of French composer Pascal Dusapin.

Exhibiting opera today has more than one meaning. The myth of the "last opera" is over. Although Pierre Boulez's declaration in 1967 that "we must blow up opera houses" seemed to suggest a definitive verdict, we can still see that the genre produced major shows throughout the 20th century. Opera as the scene of spectacular shows enables us to explore a new aspect of a theatricality that functions increasingly as a stimulus for contemporary art. With its architecture designed by scenographer Magorzata Szczniak – who works with director Krzysztof Warlikowski – "Opera World" questions the very capacity of an exhibition, if not to reproduce, then at least to evoke the sensory power of this magnificent form of live performance.

From the stage experiments of the first avant-gardes, such as Arnold Schönberg's La Main heureuse (1910-1913), to scores featuring predominantly in the programmes of the great opera houses, like Olivier Messiaen's Saint François d'Assise (1983), and more experimental forms like Einstein on the Beach (1976) by Philip Glass and Bob Wilson, "Opera World" sketches a different map of inter-disciplinarity. Some great classics – like William Kentridge's La Flûte enchantée, or Norma staged and directed by Kara Walker – are also exhibited, illustrating how the repertory, when handled daringly, is transformed into a vector for political commitment. By becoming a platform for exchange and cultural dialogue, as reflected in Christoph Schlingensief's Village Opera in Burkina Faso combining a theatre, a health centre and a school, opera rises to a crescendo that makes it the mirror of the world.
Show more
Show less
When
22 Jun 2019 - 27 Jan 2020
10h - 18h,
every days except tuesdays
Where
Centre Pompidou-Metz, Metz