Debate / Meeting
Noël Dolla et Jean-Luc Verna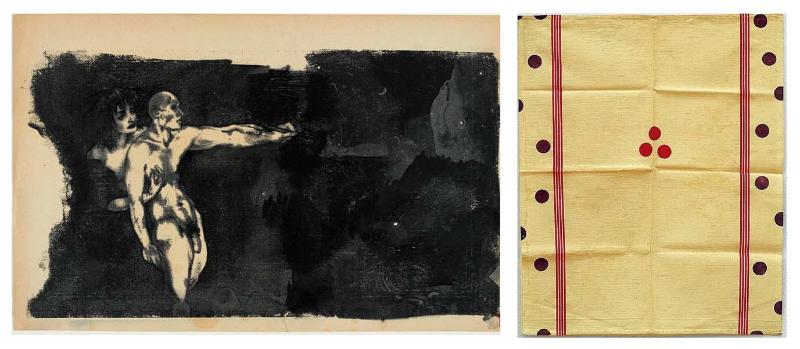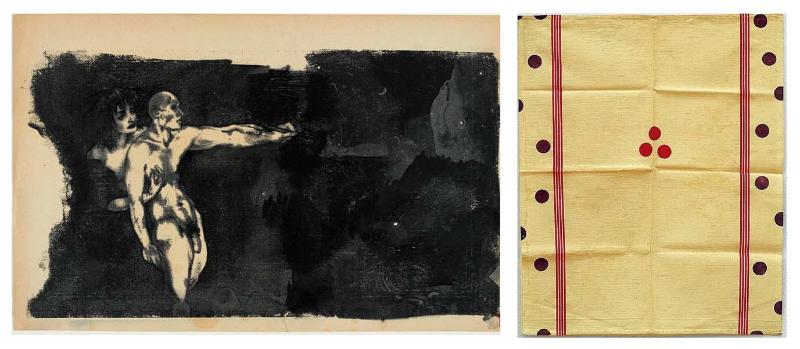 A gauche : Jean-Luc Verna, Muse Sioux, 2004 A droite : Noël Dolla, Torchon et traces, 1971
© Jean-Luc Verna © Centre Pompidou, MNAMCCI/Philippe Migeat/Dist. RMN-GP © Jean-Luc Verna Noël Dolla : © Centre Pompidou, MNAMCCI/Bertrand Prévost/Dist. RMN-GP © Adagp, Paris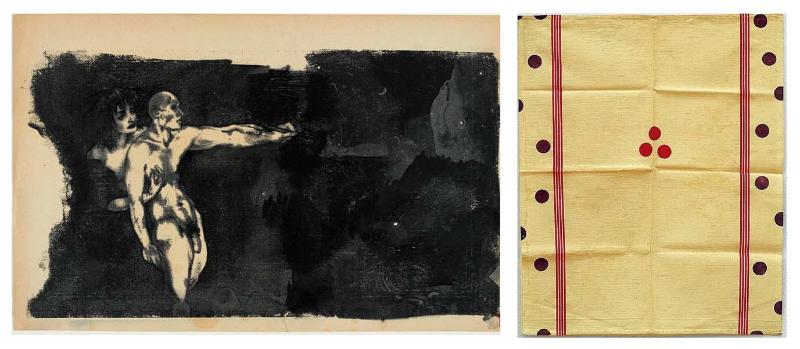 A gauche : Jean-Luc Verna, Muse Sioux, 2004 A droite : Noël Dolla, Torchon et traces, 1971
© Jean-Luc Verna © Centre Pompidou, MNAMCCI/Philippe Migeat/Dist. RMN-GP © Jean-Luc Verna Noël Dolla : © Centre Pompidou, MNAMCCI/Bertrand Prévost/Dist. RMN-GP © Adagp, Paris
In 1968, Noël Dolla began deconstructing painting alongside members of Support-Surfaces. Reducing painting to its essence – the point and its variations multiplied by printing or piercing various materials –, his work is constructed through a dialogue between radical experimentation and traditional practices. The result of a sophisticated transfer procedure reviving the history of copying, drawing has been at the heart of Jean-Luc Verna's work since the 1990s. From the visual arts to the arts of the stage, the iconographic combination of classic masterpieces with post-Punk culture forges the hybridised matrix of a powerful aesthetic and critical world.
With the artists and Corinne Rondeau (art historian).

Based on the ideas of filiation and heritage, "Link "invites artists from different generations to confront their respective creative processes through the spoken word and the image.
Show more
Show less