Cinema
Paris-Delhi-Bombay / About Eternity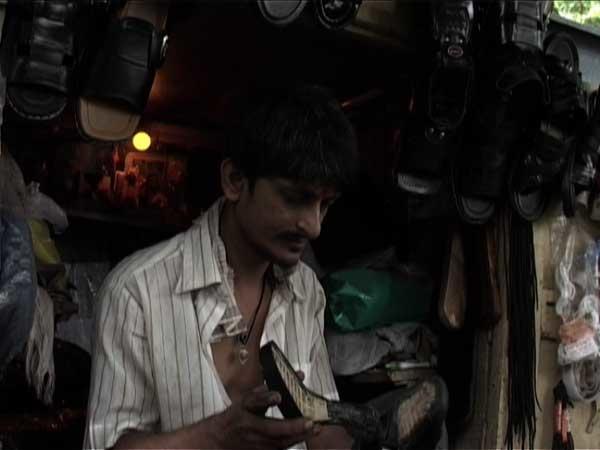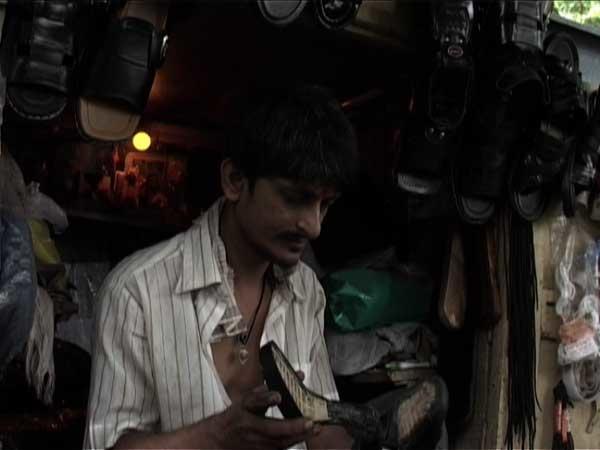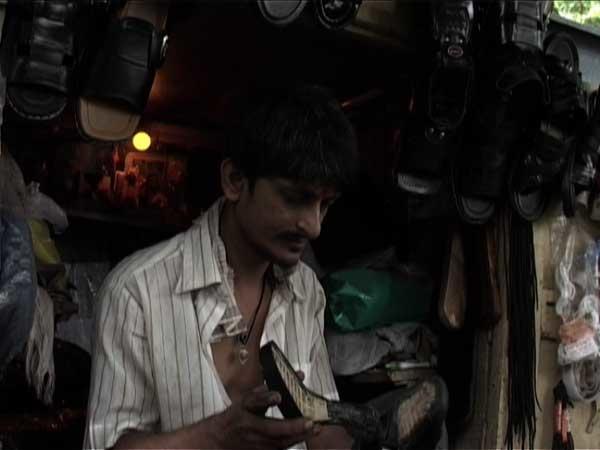 Kabir Mohanty was born in 1960 in Peshawar (Pakistan). He lives and works in Bombay.
Filmography
1985 Eldon Moss / 16mm
1990 Riyaaz / 35 mm
1993 When Hungry Eat, When Tired Go to Sleep / script of fiction film
1996 Home / video
2001 And Now I Feel I Don't Know Anything / 35mm
2006 Dwelling / video and sound installation Song for an Ancient Land Part I (of 4 parts) / video
2008 Handheld / video installation
2009 In Memory / sound installation Song for an Ancient Land Part II (of 4 parts) / video
'Song for an Ancient Land'
Kabir Mohanty
Kabir Mohanty's work evokes the history, life and land of India through subtle arrangements of sound and shot, with a particular sensitivity to time and space. As the Indian theorist and curator Amrit Gangar puts it, 'Perhaps beneath Kabir Mohanty's moving images, we would hear the murmurs of histories at the doorstep. Perhaps like poetry, there is an element of mystery that Kabir Mohanty's art is able to retain, I would think. And such sense of mystery cannot be captured unless a moving image touches its plasticity []'.
The contemplative nature and the implications of India's history and civilization that characterize Mohanty's work are seen in his video series, 'Song for an Ancient Land'. Composed of four parts, the series represents the street scene, landscape and everyday life in the suburbs of Bombay. The way Mohanty contemplates them corresponds to his notion of durée or duration meaning 'a section of time'. Different from what we understand as a 'shot' in a conventional technical sense, 'a section of time' in Mohanty's work allows 'dysfonctionality'. As he says, 'Something accumulates in this time; something unfolds. Nothing is left out, you are not editing, you are not putting things together later, you feel a great sense of lightness. And at the same time, it doesn't feel slight because a phenomenal amount of energy has already gone into it.'
In this sense, according to Gangar, 'Kabir Mohanty gets very close to becoming an "ecologue," to borrow the term that music and film aesthetist Madan Gopal Singh has used for the filmmaker Mani Kaul. While in search of life for cinema beyond image, Singh posits a question of "being" against that of "subject" and in the process he thinks of a new "ecological" sign.' Singh suggests that the ecologues of cinema 'chose to speak from the fragile margins of cinema to intuit its new possibilities' ; they create space 'through oneiric resonance of partial memories and cast words and things in a durative stillness against the violence of causality in history!'(Cinemaya, Winter 1995-96). Such 'oneiric resonance of partial memories' and 'durative stillness' are seen incarnated in 'Song for an Ancient Land' at the moments when the gaze of the camera lingers over the seashore or when its lens captures fleeting lights in the night. In this way, the series evokes 'the bhva (being) that is sombre and celebratory, dark and bright, minimal and non-exuberant', according to Gangar.
Along with the artist's perseverant gaze and lyric narration (in voice-off) recounting stories of this land, 'Song for an Ancient Land' invokes 'the sense of ancient times that intermingle with our own even now' while presenting to the viewer 'a maze of relationships - in their interior rhythm and randomness, in time and space offered to us by history - ancient and modern'.
Sylvie Lin
References :
Amrit Gangar, 'Tis light makes color visible: at night. reflections on kabir mohanty's videos and installations' (first published in The kernel is a fact, Bangalore, GallerySKE, 2010. The title of Amrit Gangar's artile is borrowed from a poem by Jalal ud-Din Rumi, in Reality and Appearance, Tr. R.A. Nicholson, Persian Poems, an Anthology of verse translations, edited by A.J. Arberry, New York, Everyman's Library, 1972.'Song for an Ancient Land'
Kabir Mohanty
Show more
Show less