Cinema
Cinéma du réel 2019
41e édition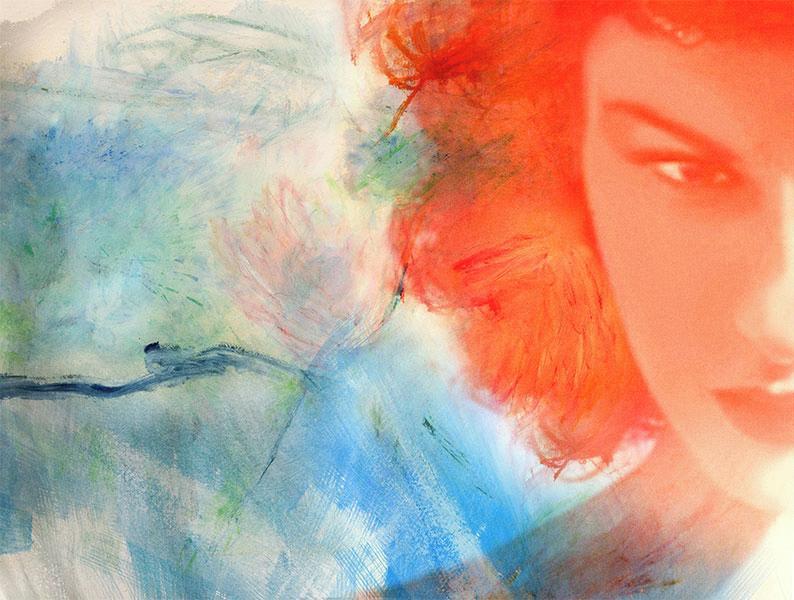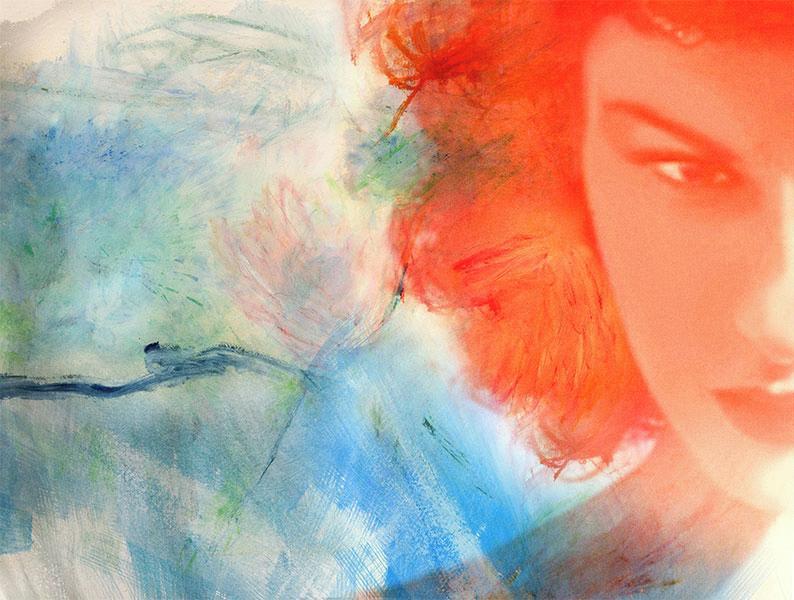 © Soazig Petit / Bpi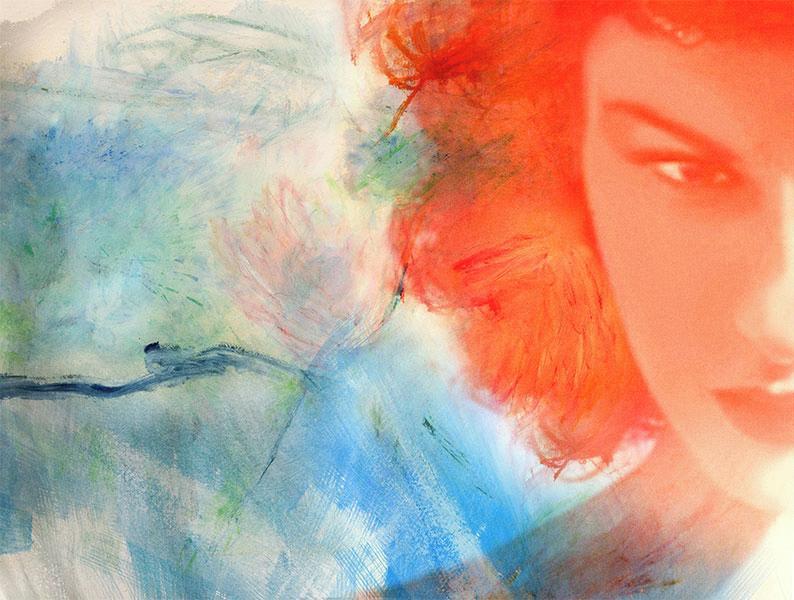 © Soazig Petit / Bpi
Depuis sa création il y a 41 ans, Cinéma du réel s'est imposé comme le festival de référence du cinéma documentaire en France. Attentif à la diversité des écritures, des formes et des idées, il rassemble un public large, fidèle, attentif et curieux.

Retrouvez la programmation détaillée sur le site du Cinéma du réel

Cette 41e édition, proposée par Catherine Bizern – nouvelle déléguée générale – présentera au public le meilleur et le plus innovant de la production documentaire mondiale. Elle est construite autour d'un volet compétitif, de rétrospectives et de temps de rencontres professionnelles, faisant de Cinéma du réel le rendez-vous privilégié avec ceux qui font le cinéma documentaire d'aujourd'hui.
Show more
Show less
When
15 - 24 Mar 2019
11h - 21h,
every days except tuesdays
Filming the present
Documentary film is in constant movement, it carries in its development the trace of its foundation and its history, i.e. the desire of film-makers to shoot the present in order to understand and experiment with it. While film has helped, since the beginning of the 20th century, to build our mythologies, documentary film also allows us to debunk those myths. With the belief that it can also provide us with a clearer vision, documentary film produces, through its form and its reasoning, both the event and the possibility. 'Highlighting the present', a quote borrowed from Georges Didi-Huberman which could be taken a slogan, delineates the scope of the festival in terms of its competitive sections, both French and international; its retrospective aspect, which focuses this year on the film-maker's gesture ('making film') and in the framework of the Popular Front(s) section on the 'disturbing power of images in view of the ability of images to undermine power'.
'Highlighting the present' could also be used to describe the films of Kevin Jerome Everson, his technique and his artistic engagement. A single-minded engagement in what appears to be a daily practice (since the 1980s he has made more than one hundred and forty-four films lasting from 1 minute to 8 hours), he focuses on the community of African-American workers, representing its vernacular culture and daily life. Devoid of any spectacular aspect or dramatic intention, he makes everything that is usually expelled from the representation of the Black community in the US visible and real.
Whether through planned or improvised scenes, Everson's aim is to allow reality to emerge from the motif, pace, movement, lighting, frame, repetition or duration of a shot. The facts and actions of the Black community provide the raw material for his films, they are the expression of living conditions, social and economic histories and the underlying circumstances of these filmed scenes, in which the spectator may also play a part. The interventions choreographed and engineered by the film-maker with an almost obsessional approach to the long take - the duration of a scene is calculated on the length of a 16mm reel, accentuate the performative and aesthetic nature of the films.
Reality Cinema presents a cross-section of his work in nine feature films which all demonstrate his film-making technique and evoke the history of a community, in a retrospective entitled Black Life in America.
Source :
By Catherine Bizern

Artistic Director of Reality Cinema
In Code couleur n° 33, january-april 2019, p.48-49
Show more
Show less
Programme du festival
Compétitions
Deux sections compétitives mêlant longs et courts métrages :
Compétition internationale
Sélection Française
Les films sélectionnés seront dévoilés fin février.

Première Fenêtre
Une sélection pour rendre compte de l'émergence documentaire, de tous premiers gestes de jeunes professionnels ou étudiants. À suivre en salles et sur Internet.

Rétrospective : Kevin Jerome Everson
En sa présence. 8 films, 2 séances de courts métrages et une installation seront présentés pour rendre compte du travail d'un artiste foisonnant filmant la culture afro-américaine populaire, souvent oubliée dans la grande histoire des États-Unis.
Cette rétrospective sera la première en France à s'intéresser à son œuvre cinématographique, présentée à la Tate Modern de Londres, au Whitney Museum de New York ou à l'Harvard Film Archive.

Fabriquer le cinéma
Regarder les cinéastes au travail, dans l'intimité de la création et du cinéma en train de se faire, à travers un parcours mêlant « making of » (Autoproduction de Virgil Vernier, 2008 / A.K de Chris Marker 1985 /Film Catastrophe de Paul Grivas, 2018), remontage de rushs (Un tournage à la campagne d'Alain Fleischer), lettres de cinéastes (comme celles de la légendaire émission « Cinéma Cinémas » avec notamment J. Cassavetes, A. Cavalier, S. Gainsbourg, R. Ruiz, W. Wenders), correspondances filmées (Vidéolettres échangées entre Robert Kramer et Stephen Dwoskin, 1991), portraits (Laurent Achard avec Un parfois deux et 251 rue Marcadet, respectivement sur Vecchiali et Brisseau), etc.
En partenariat avec l'Ina.

Front(s) Populaire(s)
Front(s) Populaire(s) activera chaque année la fonction politique et activiste du cinéma.
Cette année, la thématique sera « Quel pouvoir des images ? » ou comment les images qui rendent compte des luttes peuvent-elles y prendre part.
Une programmation qui nous plongera dans les révolutions roumaines, ukrainiennes, au Moyen-Orient, en Afrique… avec notamment des films de Harun Farocki, Sergei Losnitza, Yolande Zauberman.

Le festival parlé
Le « festival parlé » est une journée de séminaire proposée au public du festival pour poser la question : « qu'est-ce que le documentaire ? ».
Avec la collaboration de l'Université Paris Sciences et Lettres.
En 2019, pour ce premier « festival parlé », 3 tables rondes seront organisées le lundi 18 mars afin d'explorer de manière transversale le positionnement documentaire dans différentes disciplines comme la philosophie, l'architecture, le théâtre, la danse, l'art contemporain, la photographie et le cinéma.

ParisDOC
Au sein du festival 4 jours de rencontres et d'événements à destination des professionnels, du mardi 19 au vendredi 22 mars. Une offre repensée pour dynamiser les échanges entre professionnels français et internationaux.

- Les Works-in-Progress : 2 jours de projection de films en cours à destination des professionnels de la diffusion.
- Feed Back Pro : 2 tables rondes en forme de retours sur expériences.
- Les Matinales : 4 rendez-vous en matinée permettront de créer des ponts entre professionnels confirmés et émergents.
- Le Forum public : ouvert à tous, un grand débat sur une problématique forte du secteur.
Et aussi :
- Des séances spéciales : avant-premières, raretés, inédits…
- Performances, concerts
Show more
Show less