Cinema
Winnipeg mon amour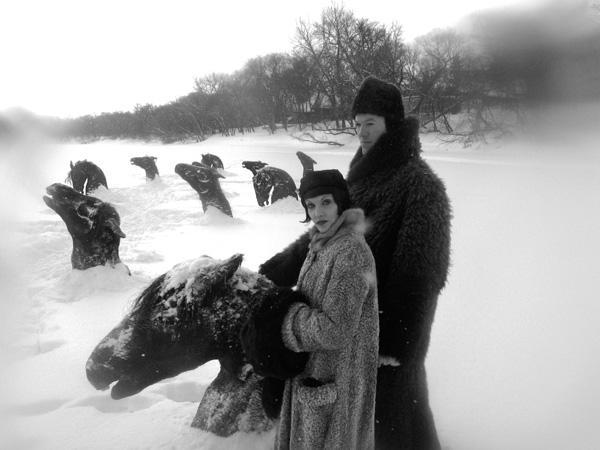 Film inédit, présenté en avant-première par Guy Maddin
Film inédit, présenté en avant-première par Guy Maddin (sortie nationale, le 21 octobre 2009)
Winnipeg mon amour, Canada, 2007, 79', nb et coul., vostf avec Darcy Fehr, Louis Negin, Ann Savage, Amy Stewart narrateur : Guy Maddin.
Film hommage, doux-amer, à la ville natale de Guy Maddin. Ville de tous les superlatifs : la plus froide avec le plus petit parc du monde, la ville des somnambules, des magnétiseurs et des séances de spiritisme, habitée par les esprits. C'est ainsi que la décrit à la première personne, un narrateur fatigué, depuis la vitre d'un train. Plongeant son regard dans le paysage délavé, il revoit son enfance, à l'aune de l'histoire et de la topographie de sa ville.
"Brillant et enchanté, personne ne réalise des films comme Guy Maddin! Le cinéaste signe avec Winnipeg mon amour son opus le plus délicieux. Une fantaisie documentaire drôle et étrangement touchante".
John Powers, Vogue.
Sortie nationale du film, le 21 octobre 2009, précédé du court métrage :
Spanky : To the pier and back, de Guy Maddin,Canada, 2008, 4', nb, sans parole.
Une promenade de Guy Maddin avec son chien Spanky, sur la rive du lac Gimli.
Séance semi-publique, semi-privée
Show more
Show less