Exhibition / Museum
Ugo Rondinone. Roundelay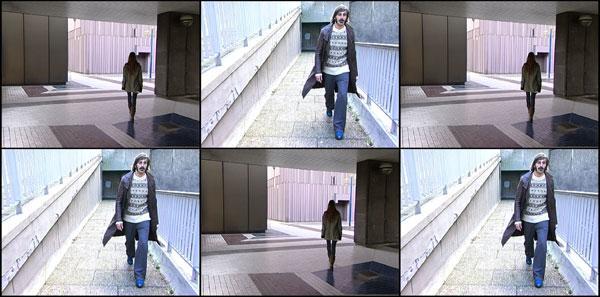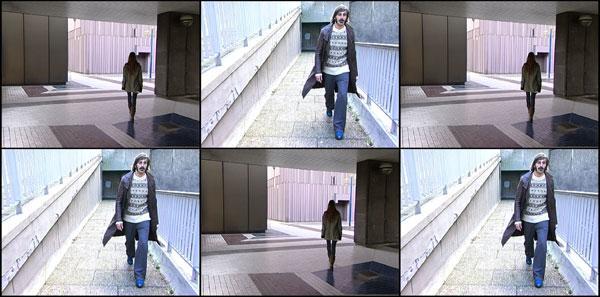 Ugo Rondinone, Roundelay
La plus importante oeuvre audiovisuelle jamais réalisée par Ugo Rondinone. Cette installation audiovisuelle allie tournage, montage et sonorisation multipiste spatiale. Elle est constituée de six vidéos projetées sur six murs de grand format au sein d'un dispositif spécifique.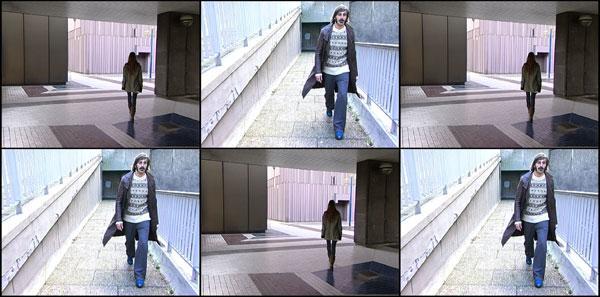 Ugo Rondinone, Roundelay
Se déployant sur 220 m2, Roundelay développe une réflexion sur l'espace et la projection, commencée avec Where do we go from here (1996) et It's late and the wind carries a faint sound... (1999), qui invite le spectateur dans un environnement, régi par une stratégie artistique spécifique.
L'installation - un parallélépipède extérieur "instable", tronqué, proche des dispositifs minimalistes des années 60-70 - entraîne le spectateur vers l'intérieur d'un espace hexagonal accueillant six grandes projections. Dans une ambiance d'incertitude, le spectateur devient complice, grâce à un montage complexe, des attitudes de deux personnages, Joana Preiss et Gaston Luccioni, arpentant inlassablement les dédales d'une architecture moderniste parisienne.
Le désir croissant des artistes d'aujourd'hui de réaliser des oeuvres audiovisuelles toujours plus complexes a incité le Centre Pompidou à initier dès 1984 un programme spécifique. On peut citer :The third memory (1999) de Pierre Huyghe, Dial History (1997) de Johan Grimonprez, Immemory(1997) de Chris Marker, Switch (1996) de Tony Oursler, ou encore Hors-champs (1992) de Stan Douglas.
Ugo Rondinone, né en 1964 à Brunnen (Suisse), est un artiste internationalement reconnu. Il mène de façon isolée une quête identitaire en interrogeant le statut de l'artiste au sein d'une société en mutation et d'une histoire de l'art en marge. Aucun domaine artistique ne lui est étranger, il poursuit un projet conceptuel à travers des installations, des photographies, des peintures, des sculptures, des néons, des dessins à l'encre de Chine, des écrits poétiques.
Proche de l'univers des émissions de télévision, de Samuel Beckett, ainsi que de certains films de Jean-Luc Godard ou de Rainer Fassbinder, Ugo Rondinone se distingue par sa capacité exceptionnelle à scénariser l'espace, recyclant des stratégies formelles (certains dispositifs de Bruce Nauman ou de Richard Serra). Son dictionnaire de références associe une culture littéraire à des connaissances cinématographiques qui lui permettent de relire les paramètres issus du minimalisme, selon un point de vue plus cynique et critique propre aux années 2000.
Show more
Show less
When
5 Mar - 28 Apr 2003
11h - 21h,
every days except tuesdays