Cinema
# 1 - PALAIS DE L'ÉLECTRICITÉ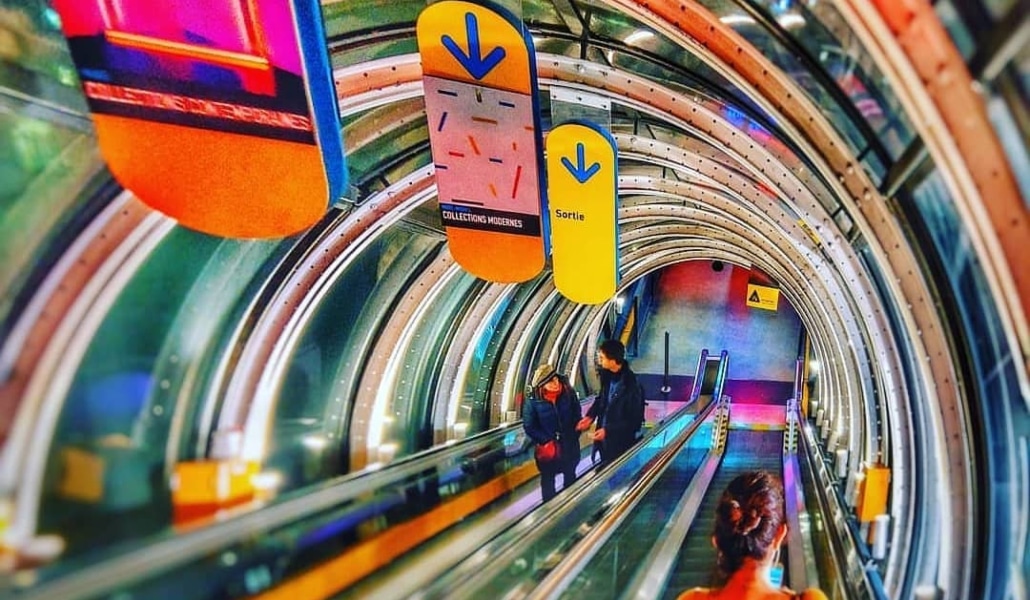 La nuit a des yeux

La nuit résisterait-elle au « réalisme » ? Entre éclats électriques et art de l'éclairage (indispensables aux pellicules) et puissance des capteurs numériques, la nuit est-elle « documentée » à la mesure de notre expérience ? Du noir au (trop) lumineux, des débuts du cinéma aux expériences figuratives des cinéastes contemporains, la nuit s'échappe, se révèle ou se transfigure.

Could it be that night defies "realism"? Between electric glares and the art of lighting (both essential to film stock) and the powerful digital sensors, is night ever "documented" commensurately to our experience? From black to (overly) bright, from the beginnings of cinema to the figurative experiments of contemporary filmmakers, night escapes us, reveals itself or becomes transfigured.

Une programmation de curated byMarie-Pierre Duhamel Muller

Séances présentées par screenings presented by Marie-Pierre Duhamel Muller

# 1 - PALAIS DE L'ÉLECTRICITÉ

PALACES OF ELECTRICITY

jeudi 20 mars, 18h00, C2 + présentation

jeudi 27 mars, 11h30, C2 + présentation

L'électrification des villes et les débuts du cinéma sont contemporains. Triomphe d'Edison, que ses productions transcrivent. Les premières pellicules sont de faible sensibilité : le progrès électrique recomposera la nuit urbaine en symphonies lumineuses. Ce cinéma noctambule durera.

Urban electrification and cinema started together. Edison's triumph translated into his film productions. The first film stock had low sensitivity: the electrical progress recomposes the urban night into symphonies of light. This night-time cinema will last.

Films Edison Manufacturing Co. / Thomas A. Edison Inc.

PALACE OF ELECTRICITY

1', 1900, États-Unis

A TRIP AROUND THE PAN-AMERICAN EXPOSITION

12', 1901, États-Unis

PANORAMIC VIEW OF ELECTRIC TOWER FROM A BALLOON

1', 1901, États-Unis

PAN-AMERICAN EXHIBITION BY NIGHT

1', 1901, États-Unis

CONEY ISLAND AT NIGHT

Edwin S. Porter

4', 1905, États-Unis

Panoramiques et détails de Luna Park et Dreamland. On finit dans un ciel qui n'est que noir profond. Panning shots and details of Luna Park and Dreamland, finishing in a pitch-black sky.

LES HALLES CENTRALES

Boris Kaufman

20', 1927, France

Les Halles de Paris la nuit, par le frère de Dziga Vertov, directeur de la photographie pour Eugène Deslaw, Jean Vigo et Elia Kazan.

Night time in the Paris market, Les Halles, by the brother of Dziga Vertov, cinematographer for Eugen Deslaw, Jean Vigo and Elia Kazan.

PRAHA V ZÁRI SVETEL

PRAGUE ILLUMINATED

Svatopluk Innemann

22', 1928, République Tchèque

Commande d'une compagnie d'électricité : Prague, ses rues, son tramway, ses premiers néons. Noir profond de la pellicule percé d'électricité, et d'un fort projecteur.

Commissioned by an electricity company: Prague, its streets, its tramway, its first neon lighting. The deep black of the film stock pierced by electricity and a powerful spotlight.

PARIS LA NUIT

Jacques Baratier, Jean Valère

23', 1955, France

Paris noctambule en noir et blanc. Avenues et places, manèges, bals et sports : le montage compose la ville électrique des années 1950.

Night-time Paris in black and white. Avenues and squares, merry-go-rounds, dance halls and sport: the editing composes the electrified city in the 1950s.

BELTANE

Christopher Steel

6', 1997, Royaume-Uni

En guise d'électricité, les feux d'une fête « païenne » dans la nuit d'Édimbourg. « Une reconstitution de reconstitution. »

In place of electricity, the torches of a "pagan" festival in the Edinburgh night. "The reconstruction of a reconstruction." (Christopher Steel)

CONEY

Caroline Mouris, Frank Mouris

5', 1975, États-Unis

La nuit tournoie en pixilation, la Grande roue s'affole, les feux d'artifice blessent les yeux. Coney Island explosera-t-elle ?

A night awhirl with pixilation. The Big Wheel has gone wild, fireworks hurt the eyes. Will Coney Island explode?
Show more
Show less