Debate / Meeting
Pop Art
Paroles contemporaines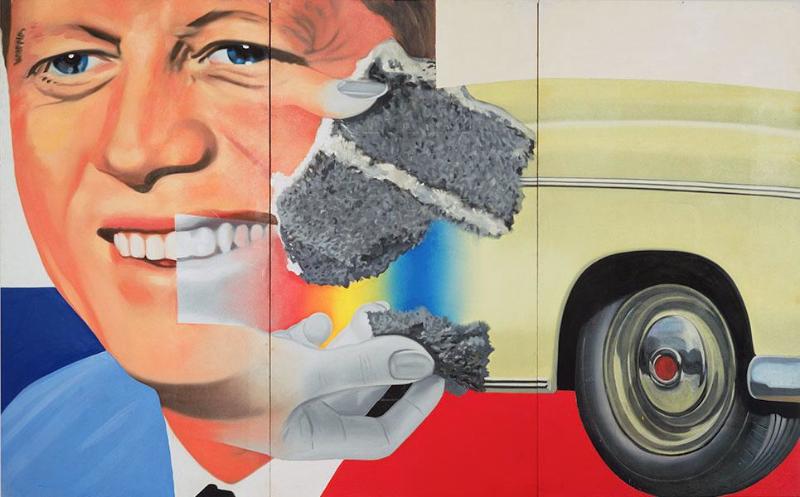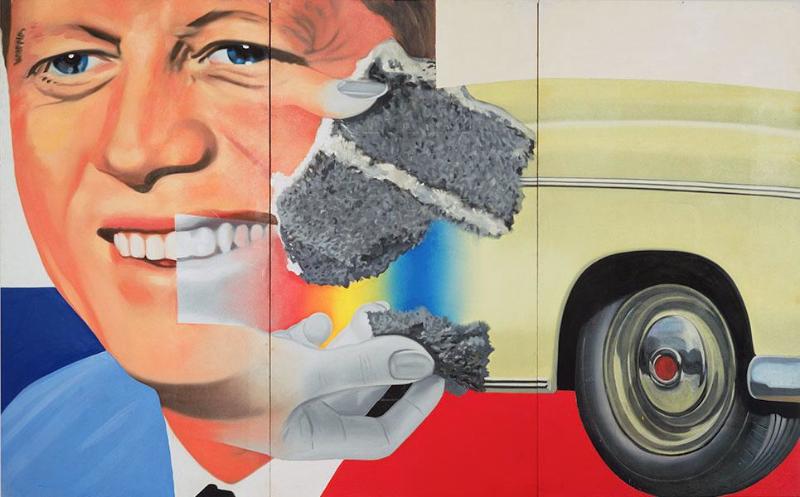 James Rosenquist, « President Elect », 1960-1961. Collection Centre Pompidou, Paris Musée national d'art moderne - Centre de création industrielle
© Centre Pompidou, MNAM-CCI/Service de la documentation photographique du MNAM/Dist. RMN-GP / © Adagp, Paris, 2019
Cette séance inaugurale consacrée au Pop Art, sera l'occasion de présenter les oeuvres des artistes phares de ce mouvement et d'entrer en résonnance avec le nouveau cours en ligne ouvert à tous et gratuit de l'École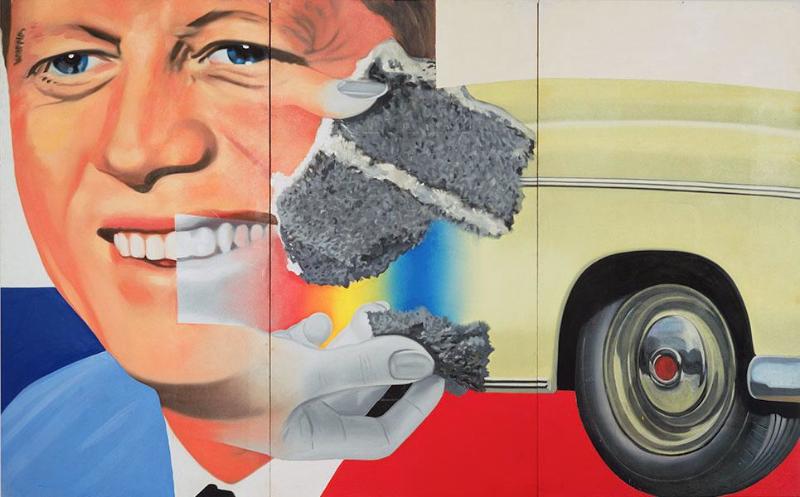 James Rosenquist, « President Elect », 1960-1961. Collection Centre Pompidou, Paris Musée national d'art moderne - Centre de création industrielle
© Centre Pompidou, MNAM-CCI/Service de la documentation photographique du MNAM/Dist. RMN-GP / © Adagp, Paris, 2019
Pour sa saison 2019-2020, l'École du Centre Pompidou invite l'historien et spécialiste du Pop Art, Thomas Crow pour une conférence en discussion avec le conservateur Jean-Pierre Criqui.
En parallèle de son MOOC sur le Pop Art (cours en ligne ouvert à tous et gratuit), L'École du Centre Pompidou propose un cycle de Pop Conférences pour prolonger la découverte du Pop Art jusque dans les espaces du Centre Pompidou.
Pour cette séance inaugurale, c'est l'historien Thomas Crow qui évoquera ce grand mouvement du 20e siècle qu'est le Pop Art.
Thomas Crow est titulaire de la chaire Rosalie Solow d'art moderne et vice-recteur adjoint aux arts à l'Université de New York. Il est l'auteur de deux études influentes sur la peinture française du XVIIIe siècle : Painters and Public Life in Eighteenth-Century Paris (1985) et Emulation : Making Artists for Revolutionary France (1995).
Son ouvrage Painters and Public Life in Eighteenth-Century Paris a été rapidement reconnu comme ayant établi un nouveau modèle pour comprendre l'art et la culture de son époque. Il a reçu trois prix et a beaucoup contribué à revitaliser son domaine d'études pour une cohorte de jeunes chercheurs qui l'ont suivi.
Plus tard, alors qu'il poursuit ses recherches sur l'interaction entre la création artistique et les circonstances sociales, il applique son modèle à l'art du XXe siècle et publie Modernisme et culture de masse dans les arts visuels (1982), un essai largement cité et réimprimé qui démontre une interdépendance plutôt qu'un antagonisme entre l'art visuel moderne et les formes populaires de l'expression visuelle.
Les textes les plus récents de Crow se concentrent sur des artistes, dont Gordon Matta-Clark (2003) et Robert Smithson (2004), et son plus récent livre, The Long March of Pop : Art, Design, and Music, 1930-1995, a été publié par Yale University Press en janvier 2015.
Show more
Show less