Show / Concert
Sound & Vision (A Liquid Room)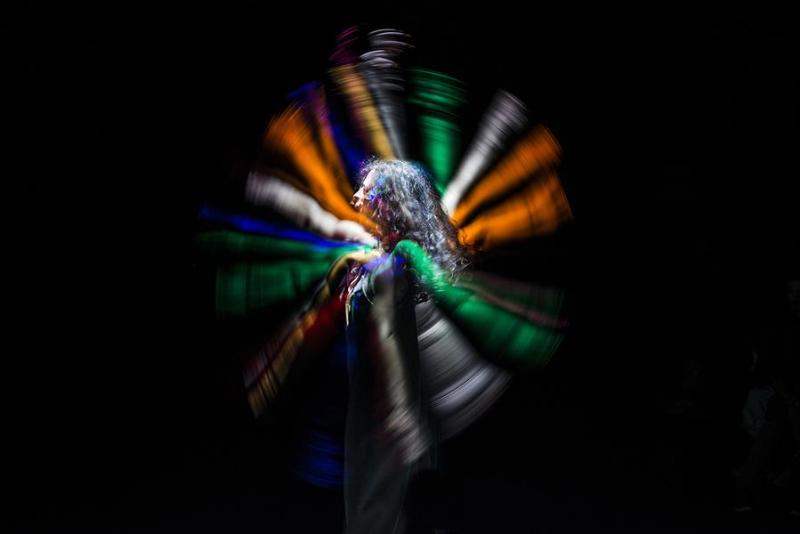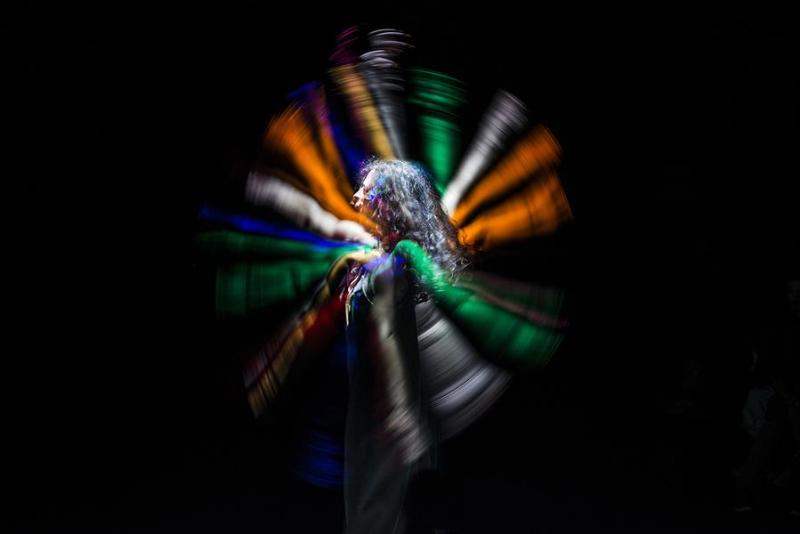 La danseuse Ula Sickle
© Silvano Magnone
Where
Théâtre Nanterre-Amandiers, Nanterre
Les Liquid Room d'Ictus repensent le format du concert classique. Plusieurs podiums, transitions abruptes, amplification et lumière soignées, durée hors norme : un festival en miniature. Le spectateur est libre de circuler dans l'espace sonore, de choisir son angle d'écoute, de rythmer ses allers-retours entre écoute « attentive » et écoute « immersive ». Une allumette craque dans la nuit, amplifiée mille fois… Des lumières crépusculaires transforment l'écoute du répertoire récent, Sciarrino, Pesson ou Bedrossian… Ula Sickle et Yann Leguay travaillent la stroboscopie lumineuse et sonore…

Sound & Vision fait le point sur les intersections entre musique et performance visuelle. C'est assurément la préoccupation de toute une jeune génération, pour qui le musical – le geste musical – circule désormais entre l'œil et l'oreille.

Ula Sickle, chorégraphie et danse
Yann Leguay, dispositif lumière/son
Ictus: Dirk Descheemaeker, clarinette, Gerrit Nulens, percussion, Joeroen Robbrecht, alto, violon, Tom Pauwels, guitare électrique, Florentin Ginot, contrebasse, Jean-Luc Plouvier, piano, Alexandre Fostier son, Wilfried Van Dyck, production, Caspar Langhoff lumières

Alvin Lucier, Music on a Long Thin Wire, dispositif avec câble, 1977
James Tenney, Having Never Written a Note for Percussion, pour tam-tam amplifié, 1971
Alvin Lucier, Silver Street Car For The Orchestra, pour triangle, 1988
Juliana Hodkinson, Lightness, pour trois musiciens avec allumettes, papier de verre, sable et eau, 2015
Ula Sickle & Yann Leguay, Light Solos, pour danseuse et installation lumière, 2011-2013
Franck Bedrossian, Digital, pour contrebasse, percussion et electronique, 2003
Michael Schmid, Krachal, installation avec eau et micros sous-marins, 2016
Peter Ablinger, Voices And Piano (extraits), pour piano et voix enregistrées, 1988
Alexander Schubertsensate, Focus, pour ensemble, lumière et électronique, 2014
Gérard Pesson, LaLumière, n'a pas de bras pour nous porter, pour piano amplifié, 2014
Kaj Duncan David, 4c0st1ctr1g3r, pour boîte a rythme etlLumière, 2015
Gordon Monahan, Speaker Swinging, pour quatre musiciens et haut-parleurs, 1982
Salvatore Sciarrino, Tre notturne brillante, pour alto, 1972


Coréalisation Ircam-Centre Pompidou, Nanterre-Amandiers – centre dramatique national. Avec le soutien du réseau Interfaces, subventionné par le programme Europe créative de l'Union européenne et de la Sacem. La SACD soutient le festival ManiFeste dans le cadre de son action culturelle musique.
Show more
Show less