Show / Concert
Hommage Cage-Cunningham : "Ryoanji" et "Nothing to Say About"
Agora 2000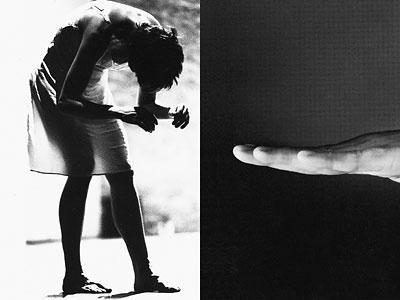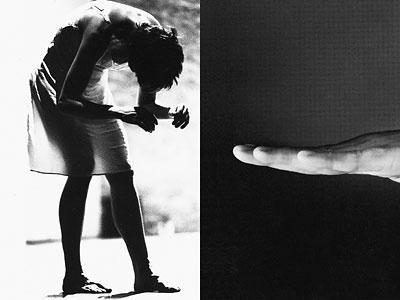 Royanji-Nothing To Say About
© Courtesy Cie Mua-Emmanuelle Hyunh (DR)-Laurent Lafolie
Olivia Grandville, Jean-Pierre Robert, Emmanuelle Huynh-Thanh-Loan et Christian Marclay rendent hommage au duo mythique John Cage et Merce Cunningham.
Comment rendre hommage aujourd'hui à ce duo mythique ? Comment penser et composer la relation musique-danse à partir de leur "méthode" célèbre ? Une méthode sans méthode, puisque le musicien et le chorégraphe affirmaient l'indépendance la plus absolue des deux arts : une fois accordés sur leur durée commune, ils travaillaient séparément jusqu'à la veille d'un spectacle qui devenait dès lors une superposition aléatoire de deux médiums. Olivia Grandville et Emmanuelle Hyunh-Thanh-Loan apportent deux réponses contrastées à ces questions.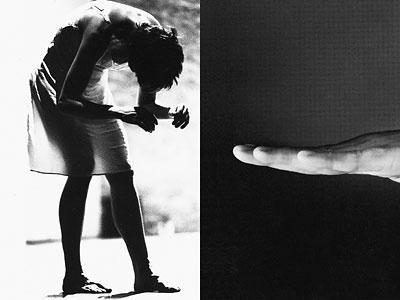 Royanji-Nothing To Say About
© Courtesy Cie Mua-Emmanuelle Hyunh (DR)-Laurent Lafolie
Ryoanji
"Il existe une sorte de Koan au sujet du jardin Ryoanji de Kyoto ; il est dit que ce jardin est de quinze pierres, mais disposées de telle manière que, quel que soit l'angle de vue, on en voit seulement quatorze. L'installation sonore joue de l'imbrication, de la géologie des perceptions simultanées de la danse et des pièces de Cage."
Jean-Pierre Robert
installation sonore de Jean-Pierre Robert
chorégraphie Olivia Grandville
musiques John Cage
voix Isabelle Soccoja
durée : 40 mn
Nothing To Say About
Emmanuelle Hyunh-Thanh-Loan place son spectacle sous le signe de "l'Autre" et de la "rencontre" en faisant appel à un DJ hors normes : le plasticien et performer Christian Marclay qui, comme Cage en son temps, oscille entre le visuel et le sonore, sculptant et peignant des disques ou des bandes qu'il sait aussi manier avec bonheur le temps d'un concert. Dans leur collaboration, il y a des bribes d'instructions en tous genres pour la gymnastique corporelle, dont quelques exercices de stretching... qui seront ou non présents à cette étape du travail.
La création dans sa totalité sera présentée en décembre 2000 au Centre Pompidou, dans une coproduction avec le Festival d'Automne.
chorégraphie et interprétation Emmanuelle Hyunh-Thanh-Loan
accompagnateur à la conception Christian Rizzo
musique Christian Marclay
commande de Culturgest, Lisbonne 2000
Show more
Show less
When
12 - 15 Jun 2000
20h30 - 22h