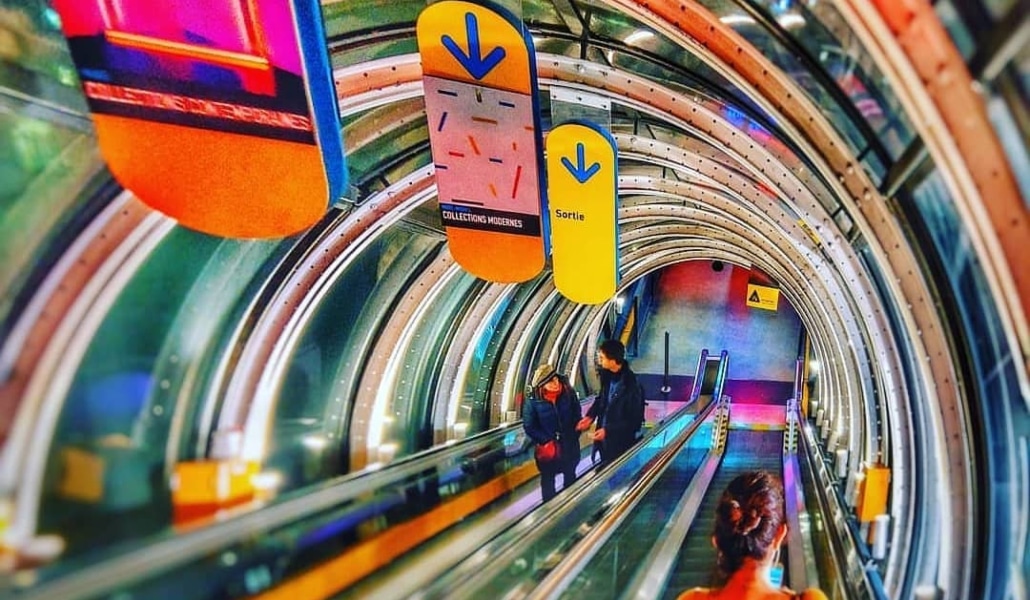 David Perry : Poem 25 (sous réserve), 1965
Marcel Broodthaers : La Clef de l'Horloge (un poème cinématographique en l'honneur de Kurt Schwitters), 1957
Stan Vanderbeek : The Immaculate Contraption (Wheels), 1958
Stan Vanderbeek : Science Friction, 1959
Stan Vanderbeek : Breathdeath,1964
Robert Breer : Un miracle, 1954
Robert Breer : Cats, 1956
Robert Breer : Fist Fight, 1964
Bruce Conner : The White Rose, 1967
Richard Preston : Sun Of Dada, 1965
Takahiko Iimura : Dada 62, 1962
Where
Cinéma 2 - Centre Pompidou, Paris
David Perry
Poem 25 (sous éserve), 1965, 1'30'', 16mm, nb, son
Un poème concret du poète Dada allemand Kurt Schwitters devient un essai cinétique rendu possible par l'écriture du texte directement sur la pellicule.
Marcel Broodthaers
La Clef de l'Horloge (un poème cinématographique en l'honneur de Kurt Schwitters), 1957, 7'30'', 16mm, nb, son
Broodthaers a décrit ce film comme " l'exercice d'un conférencier sentimental ". Ce film assemblage a été réalisé à l'occasion d'une grande rétrospective Schwitters à Bruxelles en 1956.
Stan Vanderbeek
The Immaculate Contraption (Wheels), 1958, 6', 16mm, nb, son
Stan Vanderbeek
Science Friction, 1959, 10', 16mm, coul., son
Une satire sociale contre les fusées, les scientifiques et la manie de compétition de notre époque. Semblable à un missile, une Madone issue d'un retable de la Renaissance traverse le ciel de New York.
Stan Vanderbeek
Breathdeath,1964, 15', 16mm, nb, son
Il s'agit d'une expérimentation filmique qui s'intéresse au réalisme photographique et au surréalisme de la vie. C'est un collage-animation à la manière d'un cut-up de photographies et de morceaux de films assemblés. C'est une comédie noire, une fantaisie qui se moque de la mort.
Robert Breer
Un miracle, 1954, 0'30'', 16mm, coul., sil.
Dans ce film, le pape Pie XII secoue la tête et s'en va au Paradis. Son bras par contre n'y arrive pas.
Robert Breer
Cats, 1956, 1', 16mm, coul., son
Robert Breer
Fist Fight, 1964, 11', 16mm, coul., son
Hourra pour un film sans forme, non littéraire, non musical, un film d'images qui ne raconte pas une histoire, qui ne devient pas une danse abstraite, qui ne délivre aucun message. Un film avec des images d'où l'on ne pourrait s'échapper. Puisque c'est un film d'images, il peut combiner la raison, le cerf-volant, le torpédo et le golf. Un film où les gens pourraient s'exprimer, un film qui nous emballe ou nous casse les pieds.
Bruce Conner
The White Rose, 1967, 7', 16mm, nb, son
Bruce Conner a filmé le déménagement d'une sculpture de Jay De Feo ; les images sélectionnées et le montage nous donne l'impression d'assister à une ancienne cérémonie mystique.
Richard Preston
Sun Of Dada, 1965, 12', 16mm
Ce film est une satire animée, utilisant et détourant des reproductions d'art afin de ridiculiser l'argent, le sexe, les hommes politiques, les publicités, l'esprit de Noël, l'Art On y retrouve même une séquence avec des peintures animées de Picasso.
Takahiko Iimura
Dada 62, 1962, 20', 16mm, nb, sil.
Film d'inspiration dadaïste, sur les peintres et les sculpteurs japonais du mouvement néo-dada.
Show more
Show less