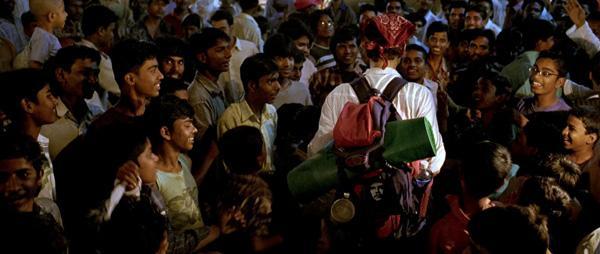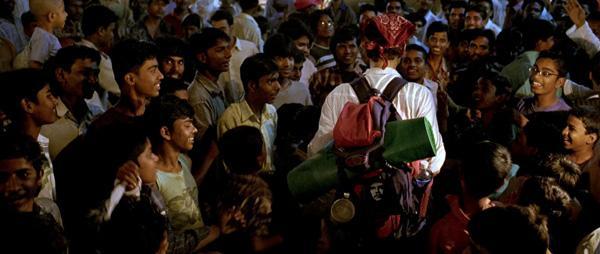 Lonely Planet, 2006 de Julian Rosefeldt
© Julian Rosefeldt, Courtesy : Arndt & Partner Berlin/Zurich
« Réaliser un film permet de construire une image avec des couches successives, comme en peinture, de travailler la lumière, la couleur, les textures et les teintes, etc » Julian Rosefeldt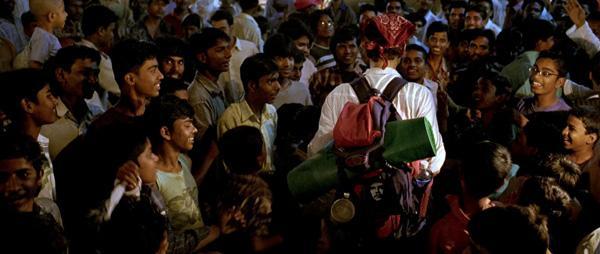 Lonely Planet, 2006 de Julian Rosefeldt
© Julian Rosefeldt, Courtesy : Arndt & Partner Berlin/Zurich
Architecte de formation, Julian Rosefeldt (né en 1965 à Munich) met en scène des univers sophistiqués pour explorer les signes de l'humanité à travers des personnages qualifiés par le plasticien de «Sisyphes modernes». Ses collaborations avec le théâtre, notamment ses réalisations vidéo pour les spectacles de Thomas Ostermeier, ont trouvé un prolongement dans l'espace urbain de la Cité des Papes, investie, lors du 58e Festival d'Avignon en 2004, par une installation lumineuse dans la ville, Bastion Europe et par le film Asylum à l'église des Célestins. Asylum se construit comme une succession de neuf tableaux. Chacun met en scène des groupes de personnes de diverses ethnies accomplissant en uniforme de travail des tâches répétitives et absurdes sans fin ni aboutissement. Dans ces différentes formes d'aliénation contemporaine, les voix qui se lèvent en chœur interrompant le silence de ces tableaux vivants, se font l'expression collective d'une forme d'identité revendiquée.
Dans un registre plus enjoué, Lonely Planet, tourné en Inde, brouille les repères du documentaire et du fictionnel dans un constat désenchanté sur les enjeux de la globalisation. Un morceau rock Don't want to be an American idiot, fait irruption dans la mélodie orientale de la bande son avec un effet annonceur déclaré. Le plan séquence sur les spectateurs capturés par l'écran cinéma diffusant l'image de ce que nous sommes en train de regarder, offre un bel exemple de mise en abîme de l'image et souligne l'importance de la mise en scène de la représentation, des changements de décors, de rôles et de points de vue, comme tant de principes qui régissent la recherche plastique de Julian Rosefeldt.
« Réaliser un film permet de construire une image avec des couches successives, comme en peinture, de travailler la lumière, la couleur, les textures et les teintes, etc » Julian Rosefeldt
Asylum, de Julian Rosefeldt
2001-2002 / 15' / super 16 mm transféré sur DVD / coul. / son.
Stunned Man (Trilogy of Failure / Part II), de Julian Rosefeldt
2004 / 32' / Super 16mm transféré sur DVD / coul. / son.
Lonely Planet, de Julian Rosefeldt
2006 / 16' / super 35 mm transféré sur DVD / coul. / son.
Show more
Show less