Cinema
Aus der Zeit
Hors du temps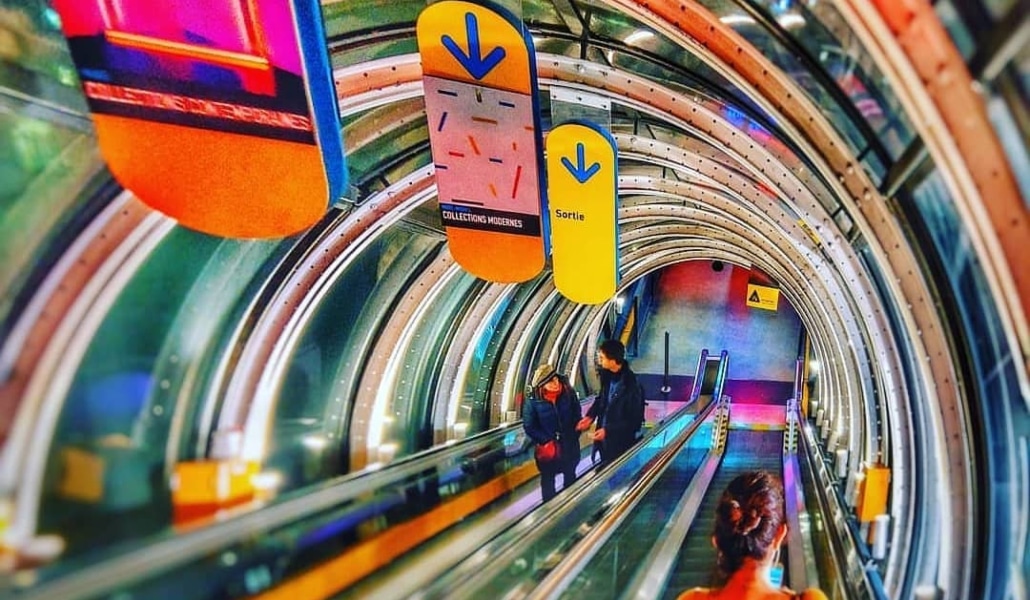 Where
Cinéma 1 - Centre Pompidou, Paris
Ti ora einai ? (Quelle heure est-il ? / What Time Is It ?)
Eva Stefani, 26 min, Grèce prod. Eva Stefani, 2006
Christo et Elia sont amis, et ni l'un ni l'autre n'ont été gâtés par la vie. Toujours est-il que le vrai problème est : comment organiser la vie de couple quand on décide de cohabiter.
Christo and Elia are friends and neither one has had life easy. Still, the basic problem remains of how to organise life as a couple after deciding to live together.
Lundi 12 mars 15h30, Cinéma 2 - débat
Jeudi 15 mars 21h, Cinéma 1
Aus der Zeit (Hors du temps / Out of Time)
Harald Friedl, 80 min, Autriche prod. Harald Friedl, 2006
Des petits commerces désuets de Vienne disparaissent ou s'obstinent. Ce sont les derniers temps de la reine du bouton, du droguiste, du boucher, des maroquiniers. Le pittoresque se brise vite sur les récits et les gestes qui portent les cassures de la « grande » histoire, la violence sociale, la déception, derrière le fatras des marchandises et l'obsession du rangement.
The small old-fashioned shops of Vienna are disappearing or holding out. These are the last days of the "Button Queen", the drugstore owner, the butcher and the fine-leather goods dealer. Yet this quaint picture is soon shattered by stories and gestures marked by the disruptions of History, social violence and disappointment, behind the jumble of goods and obsessive tidying up.
Dimanche 11 mars 18h30, Cinéma 2 - débat
Jeudi 15 mars 21h, Cinéma 1
Show more
Show less