Exhibition / Museum
Dora Maar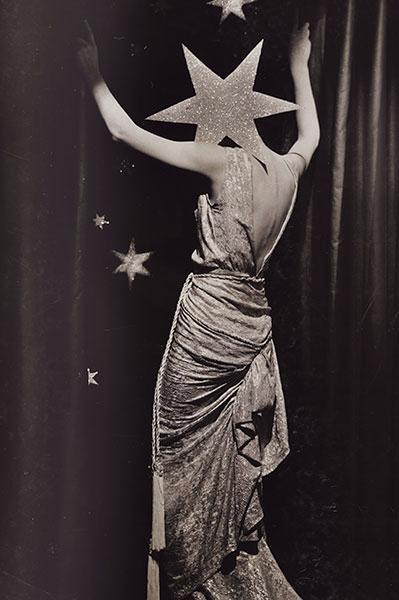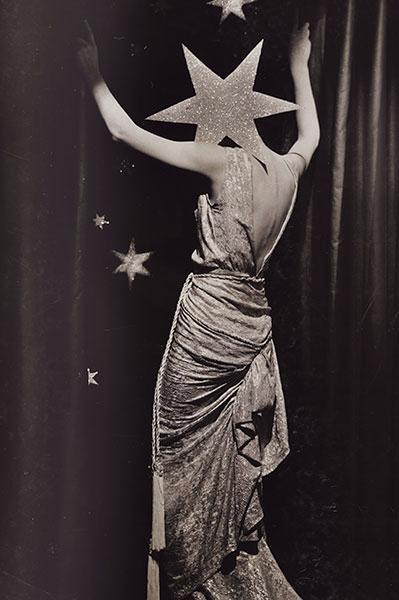 Dora Maar, Photographie de mode, vers 1935 (détail). Collection Thérond
© Centre Pompidou / photo : A. Laurans © Adagp, Paris 2019
The largest French retrospective ever devoted to Dora Maar (1907-1997) invites you to discover all the facets of her work, through more than five hundred works and documents. Initially a professional photographer and surrealist before becoming a painter, Dora Maar is an artist of undeniable renown. Far beyond the image, to which she is all too often limited, of her intimate relationship with Picasso, this exhibition retraces the life of an accomplished artist and a free and independent intellectual.


The exhibition is organized by the Centre Pompidou, Musée national d'art moderne, in coproduction
with the J. Paul Getty Museum (Los Angeles) and in collaboration with the Tate Modern (London).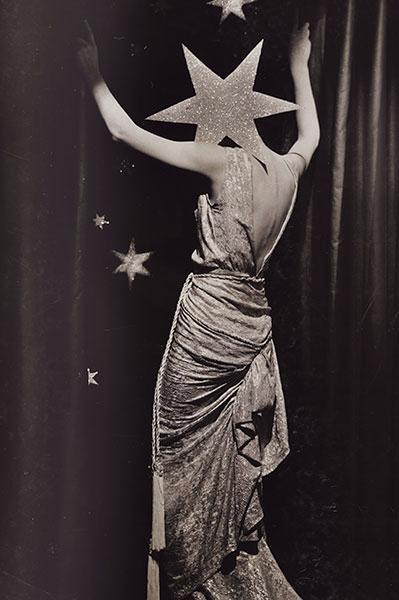 Dora Maar, Photographie de mode, vers 1935 (détail). Collection Thérond
© Centre Pompidou / photo : A. Laurans © Adagp, Paris 2019
---
---
When
5 Jun - 29 Jul 2019
11am - 9pm,
every days except tuesdays
Late opening: Thursdays (11 p.m.)
Presentation by the curators
"To Dora of the varied, always beautiful, faces". Lise Deharme's dedication to her friend Dora Maar in a copy of Cœur de Pic (1937) poetically sums up the various facets of her artistic career: between photographer and painter, between youthful Surrealist revolution and the existential introspection that marked her painting activity after World War II.
With the collaboration of the J. Paul Getty Museum and in partnership with the Tate Modern, the exhibition organized by the Centre Pompidou aims to highlight, for the first time in a French museum, Dora Maar's work as an artist, and not only as the muse and mistress of the Spanish painter Pablo Picasso. Although for many she remains the model of La femme qui pleure, Dora Maar has nevertheless recently enjoyed critical reception and recognition in studies dedicated to Surrealism and photography. Several exhibitions organized by the Musée National d'Art Moderne, "Explosante fixe" and, more recently, "La Subversion des images" and "Voici Paris", accorded a special place to Dora Maar's Surrealist work, with enigmatic photographs such as Portrait d'Ubu and Le Simulateur, a photomontage that joined the museum's collections in 1973.
The donation of Simulateur was the beginning of the Centre Pompidou's continued interest in Dora Maar's photographic work. The 1980s and 1990s were marked by various acquisitions, culminating in 2011 with the arrival of ten prints from the Bouqueret collection. In 2004 the purchase of her studio collection, consisting of some one thousand eight hundred and ninety negatives and two hundred and eighty contact prints, made the collection preserved in the Musée National d'Art Moderne one of the largest public collections of Dora Maar's work. The recent digitization of negatives has now rendered her work accessible to a large audience of researchers and amateurs.
Dora Maar is the only artist with a large portfolio of photographs preserved in the collections – Brancusi, Brassaï, Éli Lotar, Man Ray – who has not yet been the subject of a major exhibition project. Thanks to original archives and close scientific collaboration between the curatorship teams at the Centre Pompidou and the Getty Museum, the Dora Maar retrospective traces the development of this independent artist through more than four hundred works and documents: from her first commissions for fashion and advertising as a studio photographer, to her political commitments as witnessed by her street photographs, including her Surrealist activity and her meeting with Picasso. Lastly, the exhibition shines a special spotlight on her work as a painter, an activity to which she devoted herself for nearly forty years.
Like her fellow female photographers, Laure Albin Guillot, Rogi André, Nora Dumas and Germaine Krull, who were active like her between the wars, Dora Maar belongs to the generation of women who liberated themselves professionally and socially through their work as photographers, a profession that was undergoing complete renewal with the development of the illustrated press and advertising. After studying graphic art in the Comité des Dames of the Union des Arts Décoratifs, Dora Maar trained in photography in the late 1920s. Like her mentor, Emmanuel Sougez, she preferred to work in a studio and collaborated with Pierre Kéfer, a set designer for films, from 1931 to 1935. "Kéfer-Dora Maar" became the name and the official credit for the studio, figuring in prints and publications at the time, even when Dora Maar or Pierre Kéfer worked alone on projects. Kéfer's social flair enabled them to specialise in portraits, fashion and advertising illustrations for the cosmetics sector. This exhibition accords a central position to Dora Maar, a professional photographer endowed with an inventiveness that combined great technical mastery with a dreamlike universe that was much praised by her contemporaries.
"However attentive she may be to studying the substance of some choice objects such as flowers, shells and all other nature from the land and sea, Dora Markovitch is even more attracted by scenes on the street", commented the critic Jacques Guenne in L'Art vivant in 1934. While still working in the studio, Dora Maar diversified her practice by going onto the street to search for offbeat, enigmatic and sometimes documentary scenes.
Beginning in 1933, Dora Maar photographed the working class youth in the Ramblas of Barcelona, the Zone, an impoverished and marginalised district in Paris, and the neglected down-and-outs of English society. These trips outside the studio coincided with her political commitment and attention to social differences, leading her to sign and draft manifestos with various networks: Georges Bataille's group, the October Group led by Jacques Prévert and Louis Chavance and the photo section of the AEAR (Associations of revolutionary writers and artists, founded in 1932).
She exhibited alongside other photographers – Henri Cartier-Bresson, Nora Dumas, Germaine Krull, Jacques Lemare, Éli Lotar, René Zuber and others – belonging to the militant association in the Documents de la vie sociale exhibition in May 1935, organized by the Galerie de la Pléiade.
This political commitment in favour of anti-fascism also brought her closer to the Surrealists, with whom she began to have an intellectual and artistic sympathy in about 1933. One of the photographs she took of Giacometti's studio was published by Breton in L'Amour fou in 1937. Influenced by Surrealism, Dora Maar merged art and life, inviting Surrealists to pose in her studio at 29 rue d'Astorg, of which she had become the sole occupant, and developed strong friendships, notably with Paul Éluard and his companion Nusch. Adopting the concept of the unconscious and the quest for the inner world, Dora Maar applied her technique to multiple photomontages and enigmatic photographs such as 29, rue d'Astorg and Portrait d'Ubu and Le Simulateur, both presented in several Surrealist exhibitions from 1935 onward.
It was this same Surrealist network that introduced her to Pablo Picasso, between late 1935 and early 1936, depending on the source. Dora Maar photographed Picasso, first in her studio in the rue d'Astorg before introducing the painter to dark room experiments that led to the famous series of glass plate negatives, as recounted by Dora Maar in an interview with the historian, Victoria Combalia in 1995, published in Artpress (n°199): "It was his idea. I showed him the technique, he painted the plates." Their mutual understanding led them to collaborate on Guernica in spring 1937, commissioned by the republican government for the Spanish pavilion at the Universal Exhibition in Paris. Revealing the process of creation behind the famous painting, Dora Maar photographed its various stages for Christian Zervos, director of the review of the Cahiers d'art gallery. Publication in international reviews provided broad media dissemination of the canvas and its message.
The two artists' mutual fascination led them into a relationship that lasted nearly eight years, between 1936 and 1943. Dora Maar reinvented herself artistically during these years. Although she again exhibited photos in 1939, painting occupied an increasingly large part of her activity. Initially inspired by Picasso, she discovered her style during the Occupation in intimate paintings characterised by a feeling of solitude and gravity that matched the period. Later, after a poetic experiment with André du Bouchet for the collection Sol de la Montagne, Dora Maar dedicated herself to working on landscapes, leading her to action painting from the second half of the 1950s onward. Dora Maar continued to paint, write, draw, do outdoor studies and experiment until the end of her life, but she did not show her work and exhibited even less, dividing her life between her studios in Paris and Ménerbes, a village in the Luberon region. Beginning in 1998, the dispersion of her studio offered amateurs and specialists a fleeting window into this little-known aspect of her career as a painter, and particularly her surprising return to photography in the 1980s. With the means available to her, she produced photos without a camera, photograms using her painting skills and light drawings symbolising the reconciliation of these two modes of expression that were dear to her.
Source :
Damarice Amao and Karolina Ziebinska-Lewandowska

Exhibition curators

In Code couleur n°34, may-august 2019, p. 16-21
Show more
Show less
Partners