Exhibition / Museum
Mai 68 - Assemblée Générale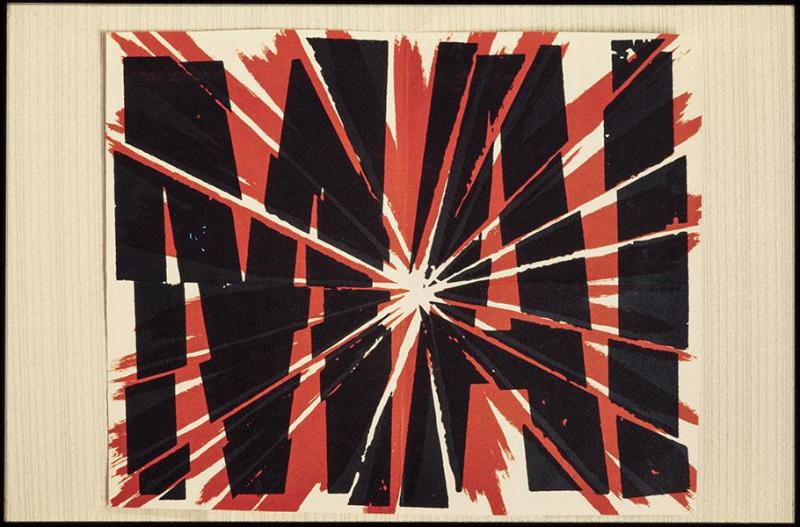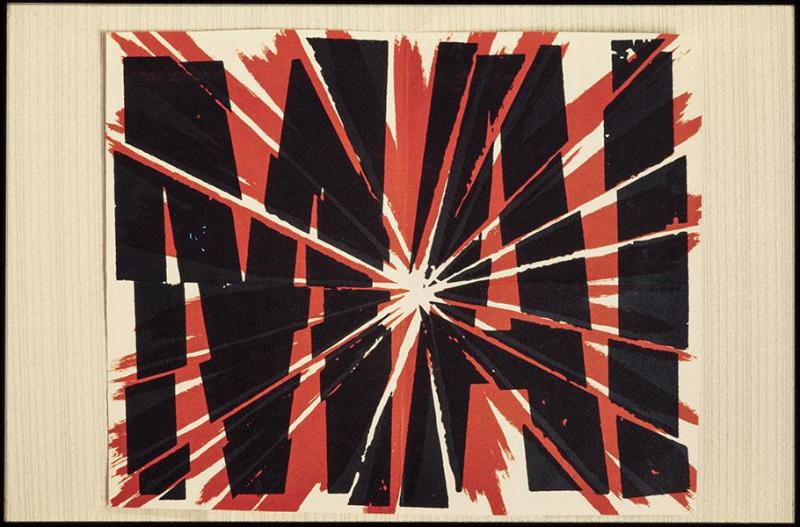 Affiche de Mai 68
© Alain Gesgon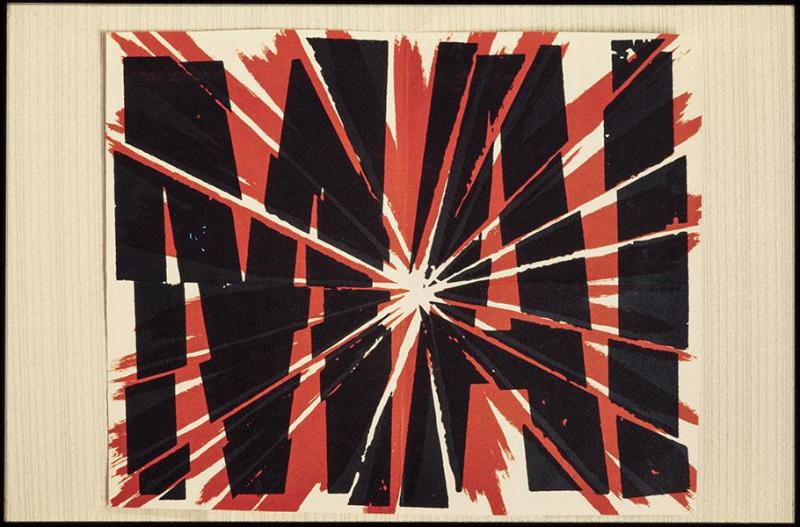 Affiche de Mai 68
© Alain Gesgon
Mai 68 – Assemblée Générale, c'est l'occupation permanente du Forum du Centre Pompidou sur plus de trois semaines sous forme d'expositions, de débats, de performances, des projections et des ateliers, le tout en entrée libre. Trois axes majeurs en structurent la programmation.


Une fresque visuelle de 60 mètres de long sera le lieu d'une réinterprétation par le graphiste Philippe Lakits des slogans et des affiches de Mai 68 et une mise en valeur du fonds d'images du Centre International de Recherche sur l'Image Politique (CIRIP) d'Alain Gesgon. Cette tapisserie de Bayeux contemporaine replongera le visiteur dans le graphisme des Ateliers populaires, sans fétichisme. Il s'agit aussi de donner l'idée de l'impact des slogans de Mai dans une France sans journaux, radio ni télévision (en grève).


Un lieu de débat, œuvre du designer Olivier Vadrot (coll. du Cnap) conçu en 2016 pour être une salle de conférence nomade, tiendra lieu d'Amphi, cœur battant du dispositif de Mai 68 – Assemblée Générale. Il hébergera une riche programmation de conférences, de débats et de performances, dans une proximité et un échange avec le public.


Les Nouveaux Ateliers Populaires : seront présents toute la durée de l'événement des étudiants d'écoles d'arts, des universitaires ainsi que des scolaires, rassemblés en neuf ateliers théoriques et pratiques, auxquels pourra participer le public. En coproduction avec les Beaux-Arts de, l'ENSAD Paris, la HEAD HES-SO de Genève, la Villa Arson à Nice, l'ESAD d'Amiens, l'ESAC de Cambrai, l'Université Paris Ouest-Nanterre, l'Université Paris VIII et le Collectif Fabrication Maison / éd. Passages en Images.


Ouvrir le livre de Mai: Dans le cadre de Mai 68 – Assemblée Générale, le Centre Pompidou projettera une série de 23 entretiens inédits réalisés par la Parole errante (Stéphane Gatti et Jean-Jacques Hocquard) en 2008.

Avec Prisca Bachelet, Henri Benoit, Daniel Bensaïd, Jean Claude Bourgeois, Paul Brétécher, Laurent Cartier, Jean Paul Dollé, Jean Pierre Duteuil, Tiennot Grumbach, Nicolas Hatzfeld, Marc Kravetz, Jean Pierre Le Dantec, Gustave Massiah, Jean-Louis Péninou, Jean-Claude Polack, Anne Querrien , Jacques Rancière, Jacques Rémy, Nadia Ringart, Jean Schalit, Emmanuel Terray, Marie Noëlle Thibauld alias Dominique Menotti, et Jean-Pierre Thorn.


Projection tous les jours du 28 avril au 20 mai au Forum -1 dans les horaires d'ouverture du Centre. »
Show more
Show less
When
28 Apr - 20 May 2018
11am - 9pm,
every days except tuesdays
An interview with Jean-Max Colard and Romain Lacroix
What are the connections between May '68 and the Centre Pompidou, which opened some ten years later, in 1977?
Jean-Max Colard - The Centre Pompidou owes many debts to May '68. Think of Piano and Rogers' utopian architecture, the very idea of a multidisciplinary centre for art and design. And it was the idea of President Georges Pompidou, who managed the crisis of '68, bringing it to political closure. The distinctive historical context marking its birth prompts us to propose an event resolutely contemporary in its horizons, looking at the continuing relevance of May '68 in the present. Two generations have passed in the meantime, and for people in their twenties and thirties, this revolution is history. Since then, there have been many popular revolts all over the world. Squares have been occupied, and the Internet has opened up new spaces of political expression. May '68 nonetheless remains a model, and a myth, especially in its joyful and creative aspect.
What is this event, "Mai 68, Assemblée générale" going to look like?
Romain Lacroix - It takes the form of a mass-meeting or encounter organised around a visual panorama that recontextualises posters of the period. This "Bayeux Tapestry of May '68" offers a visual and textual account of the extraordinary creativity of May '68. Then, a number of schools of art and graphic design will occupy Forum -1, in a kind of contemporary revival of the popular workshops that produced most of the posters associated with May '68. Finally, there's also a speaker's corner, a sort of auditorium designed by Olivier Vadrot. Every day, key participants and invited guests will be taking there, and there will also be public readings of speeches or texts of the time. The event is free and open to all.
May '68 was all about participation. How does the event reflect this?
RL - Activities in connection with the exhibition begin in January. The BPI, the public reference library at the Centre, will be organising writing and slogan-writing workshops, and students from the participating schools of art and design will start work in preparation for the May event. Other events marking the anniversary will also be staged at the Centre Pompidou: a tribute to Jean-Jacques Lebel at the Museum, and also a display of Situationist posters. At the Bibliothèque Kandinsky, the research library, there will be a display of materials connected with May '68. In the cinema, a programme of documentary films organised by the BPI and another of experimental films from the collections of the Museum. On the piazza, there will be performances by the bands of the Grande Masse des Beaux-Arts… A colloquium on the memory of May '68 is being organised in collaboration with the Bibliothèque Nationale de France and the Archives Nationales. On 25 January, the Centre Pompidou will host "La Nuit des Idées", on the theme of "L'imagination au pouvoir?" And the main event opens on 28-29 April with a new "Imagine" weekend organised together with France Culture under the title "L'Esprit de Mai". The Centre Pompidou will also echo other events happening elsewhere in Paris. Between revivals, rereading and public discussion, it is the participatory spirit of May 68 that we'll be exploring and celebrating!
Source :
In Code Couleur n°30, january-april 2018, pp. 18-19
Show more
Show less
Partners