Debate / Meeting
Interaction Homme-Machine
Atelier-concert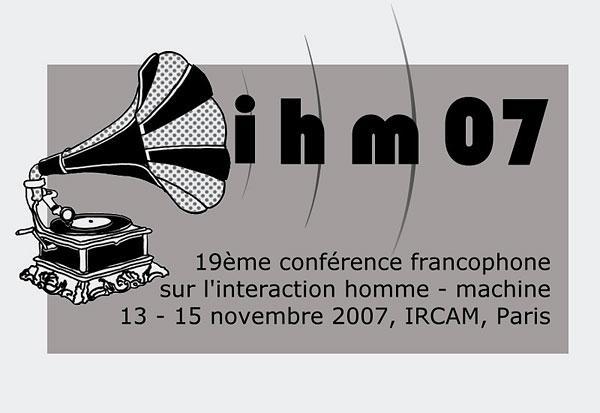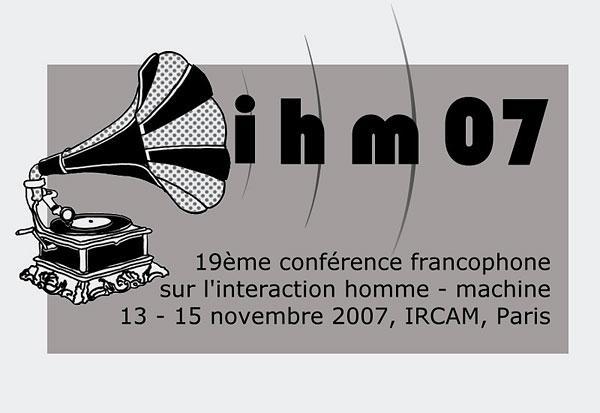 I.H.M. 07
© Droits réservés
L'IRCAM accueille les rencontres IHM'07 sur l'Interaction Homme-Machine organisées par l'Association Francophone d'Interaction Homme-Machine.
En complément aux thèmes traités habituellement par la communauté, nous souhaitons apporter à cette édition de la conférence une coloration artistique en tentant d'aborder les thématiques de l'interaction homme - machine et de la visualisation d'information sous le jour des problèmes spécifiques posés en informatique musicale.
Réciproquement, il sera intéressant de voir comment les solutions mises en oeuvre en informatique musicale peuvent servir d'autres domaines de recherche.
Soirée atelier concert « Lubat plays with OMax »,
avec Bernard Lubat et Gérard Assayag
Bernard Lubat, multi-instrumentiste, fondateur du festival d'Uzeste, est une des grandes figures françaises de l'improvisation.
Partenaire de Kenny Clarke, Stan Getz, Eddy Louiss, Michel Portal, Luciano Berio, Vinko Globokar, Lubat
ne se préoccupe pas de style ou de genre : il traverse la problématique de la création improvisée en toute liberté en
sachant que tout le problème est de savoir commencer. Le chemin de Lubat a croisé un jour celui de deux chercheurs de l'Ircam, Gérard Assayag et Marc Chemillier,qui expérimentaient un logiciel (OMax) susceptible de démultiplier le jeu d'un improvisateur en construisant un clone musical de ce dernier en temps réel.
De cette rencontre est née une aventure qui pourrait se nommer « Le Lubat et son double » en hommage à un autre explorateur des abysses (une des formes de cette aventure est d'ailleurs le Lubathyscaphe-K, formation d'improvisation qui joue dans le noir intégral).
Une présentation-démo d'OMax sera faite par Gérard Assayag, suivie du concert « Lubat plays with OMax ».
OMax a été conçu et développé par Gérard Assayag, Marc Chemillier et Georges Bloch.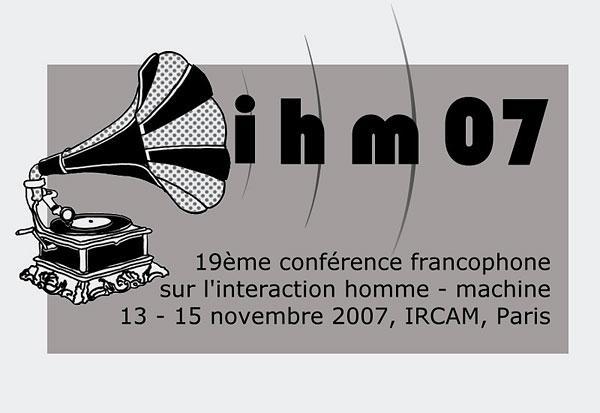 I.H.M. 07
© Droits réservés
Organisées par l'Association Francophone d'Interaction Homme-Machine et
l'ircam, ces rencontres aborderont les thématiques de l'interaction
homme-machine sous l'angle de l'informatique musicale et de ses applications
artistiques
Atelier concert :
Lubat plays with OMax
avec la participation de Bernard Lubat (improvisateur poly-instrumentiste) et
Gérard Assayag (Ircam)
Mardi 13 novembre à 20h (horaire à confirmer), Centre Pompidou
L'Association francophone d'interaction homme-machine (Afihm)
www.afihm.org
Programme et information sur : ihm07.ircam.fr
Show more
Show less