Exhibition / Museum
Paul Davis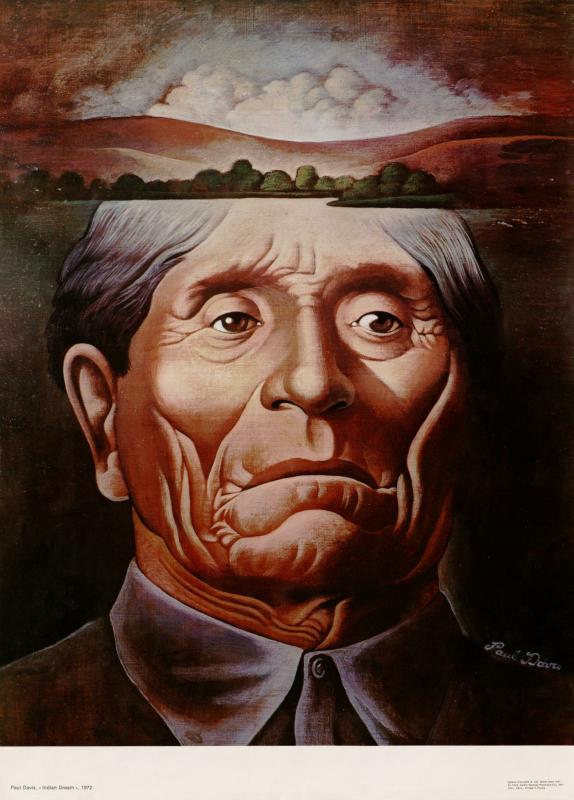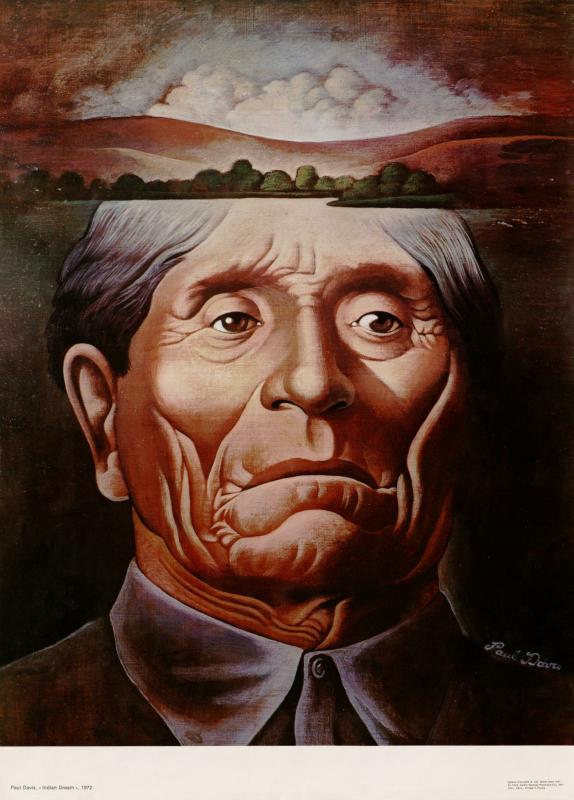 © Centre Pompidou, 1977 ; © Paul Davis, Indian dream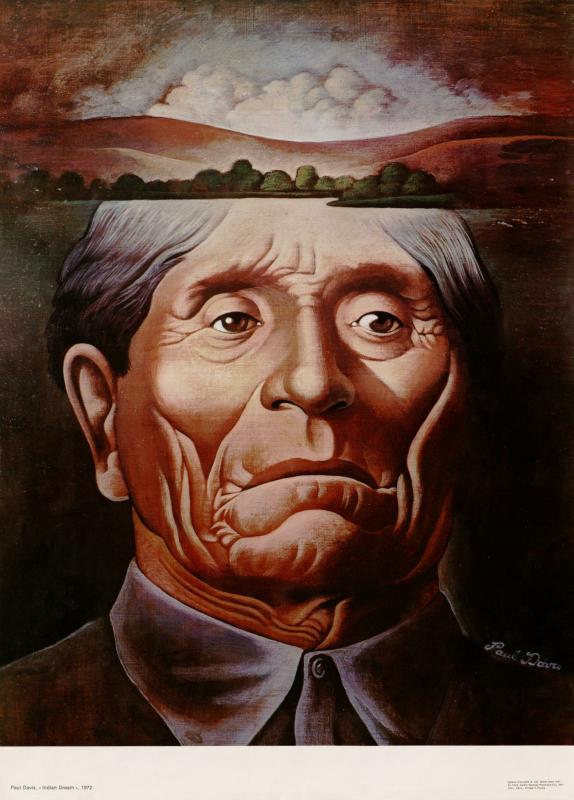 © Centre Pompidou, 1977 ; © Paul Davis, Indian dream
Cette toute première monographie présentée dans la Galerie d'actualité est consacrée au dessinateur américain Paul Davis (Paul Brooks Davis). Elle s'inscrit en écho à la grande exposition Paris-New York, sur le thème des rapports artistiques entre la France et les Etats-Unis.
Le style de Paul Davis a eu un énorme impact dans le monde de l'illustration. Il crée son studio en 1963 à New York, et publie dans Life, Time, Play Boy, Look, The Saturday Evening Post, Sports Illustrated, Evergreen Review, Harper's, Harper's Bazaar, Horizon, Mc Call's, Show, Esquire, The New Republic, New York, The New York Times, The New Yorker, Mirabella, Fast Company, Worth, Money, et beaucoup d'autres magazines.
En 1968, il est invité par la galerie Robert Delpire à Paris, pour sa première exposition personnelle de tableaux.
Cette exposition de peintures et affiches fait partie des festivités d'ouverture du Centre Georges Pompidou.
Show more
Show less
When
2 Feb - 20 Mar 1977
every days except tuesdays