Cinema
West Coast connection / Rat bastard meets Semina Culture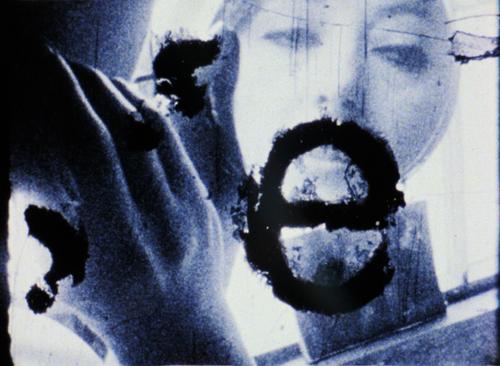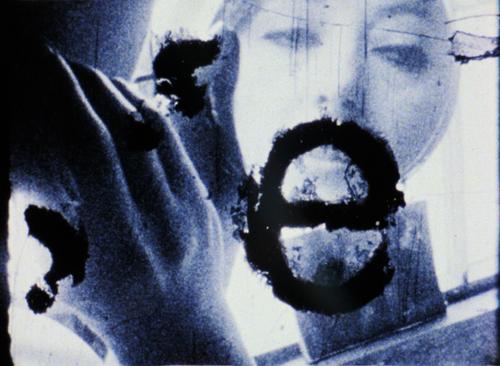 Wallace Berman, « Aleph », 1958-66 (detail)
© Lux, London
Where
Cinéma 2 - Centre Pompidou, Cinéma 2
Plus qu'une scène, les artistes qui se rassemblent autour de Wallace Berman et de sa revue d'artiste Semina, constituent un véritable cercle, intime, presque ésotérique. Opérant underground plus que dans le réseau des galeries et des espaces d'exposition, les quelques figures iconiques du milieu artistique de San Francisco (et de Los Angeles), voient dans la marginalité une position poétique et politique. Ces films faits d'esquisses et de bribes de fiction, témoignent ainsi d'une volonté de briser les frontières et de produire une œuvre aux contours élargis, marquée par l'éphémère et l'improvisation.

Paul Beattie, A Thimble of Goobye: A Film Poem, 1960, 16mm (transféré sur fichier num.), nb, son, 8.30min
Wallace Berman, Aleph, 1958-66, 16mm, coul/nb, sil, 6.30min
Stan Brakhage, In Between, 1955, 16mm, coul, son, 9.20min
Larry Jordan, Jewel Face, 1964, 16mm, coul, son, 6min
Bruce Conner, A MOVIE, 1958, 16mm, nb, son, 11min
Larry Jordan, Pink Swine, 1963, 16mm (transféré sur fichier num.), nb, son, 3min
Russ Tamblyn, First Film, c.1966, 16mm, coul, sil, 8min
Bruce Conner,COSMIC RAY, 1961, 16mm, nb, son, 4.30min

Séance présentée par Judith Delfiner, Maître de conférences en histoire de l'art contemporain, Université Pierre Mendès France, Grenoble 2 et auteure de Double-Barrelled Gun – Dada aux Etats-Unis (1945-1957) publié aux éditions Les presses du Réel en 2011.

Remerciements : Judith Delfiner, Robyn et Crystal Beattie (Paul Beattie Estate), George Herms, Michelle Silva et Michael Kohn Gallery (Los Angeles), The Jay DeFeo Foundation, Academy Film Archive (Los Angeles), Canyon Cinema (San Francisco), The Film-Makers' Coop (New York) et Lux (Londres).
Show more
Show less