Show / Concert
Forced Entertainment
Out of Order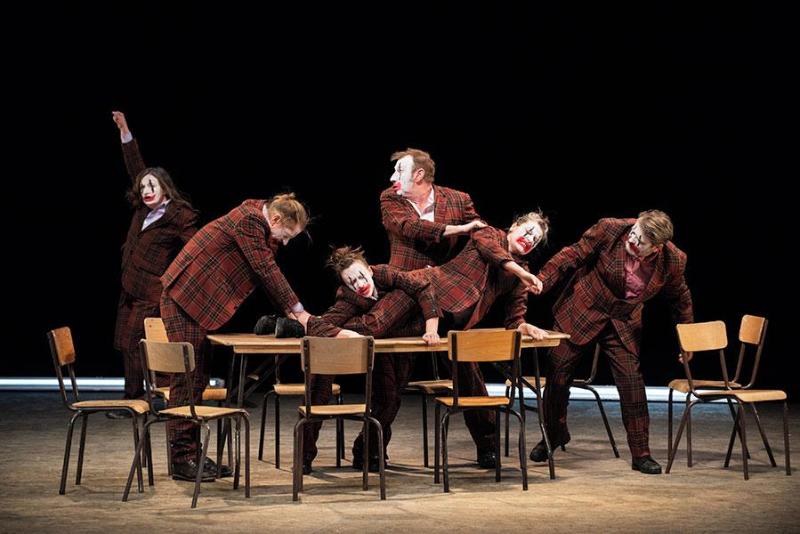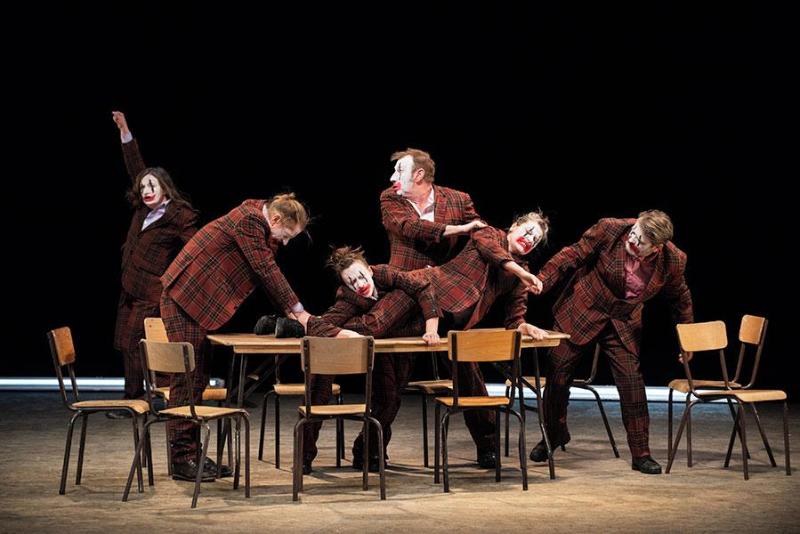 Forced Entertainment, « Out of order »
© Hugo Glendinning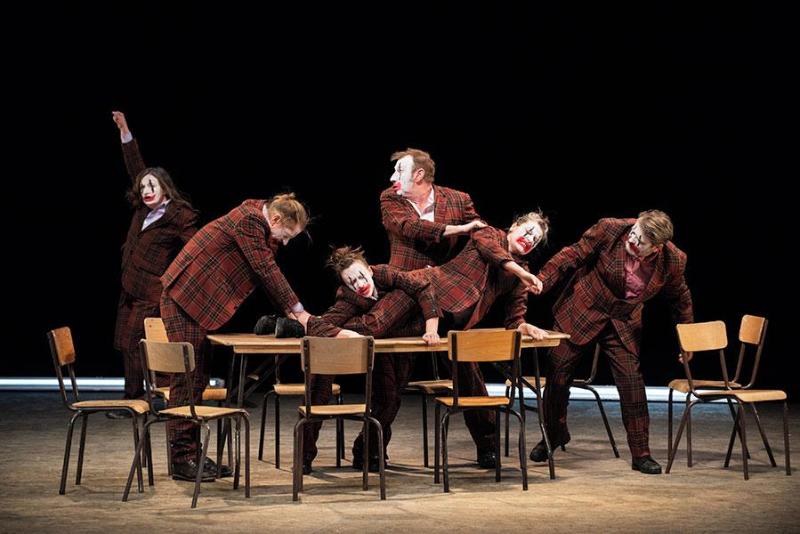 Forced Entertainment, « Out of order »
© Hugo Glendinning
Quoi de plus tragique que des clowns tristes ? Blottis dans la lumière vive du plateau, les comédien·nes du collectif britannique Forced Entertainment se réunissent en silence autour d'une table. Ils ont les visages blêmes, peinturlurés de blanc, et les bouches rouges grimaçantes. Ils attendent qu'un évènement trouble leur ennui. Spectacle muet, rythmé par une partition musicale aux paroles caustiques, Out of order oscille entre rire et larmes : les gags grotesques et l'humour pinçant côtoient une critique cinglante de la société.
Sur la scène, comme dans la vie sociale et politique, rien ne semble jamais véritablement en « ordre ». Lorsqu'elles atteignent leur paroxysme, les disputes silencieuses cessent. Les clowns s'assagissent et s'assoient de nouveau, avant que tout ne recommence : la musique, la performance, la vie.

Conçu et élaboré par la Compagnie
Directeur : Tim Etchells
Élaboré et performé par : Robin Arthur, Nicki Hobday, Jerry Killick, Richard Lowdon, Cathy Naden and Terry O'Connor.
Créé grâce à la contribution de : Claire Marshall and Hester Chillingworth
Concepteur lumière : Nigel Edwards
Designer : Richard Lowdon
Technicien du son : Alex Fernandes

Production : Jim Harrison
Out Of Order est une production Forced Entertainment. Co-produite par le Künstlerhaus Moustonturm et soutenu dans le cadre de l'Alliance of International Production Houses par le Commissaire fédéral à la Culture et aux Médias d'Allemagne, et par le Schauspiel Frankfurt, le PACT Zollverein Essen, le HAU Hebbel Am Ufer Berlin et le Gessnerallee Zurich.

Show more
Show less
When
6 - 8 Feb 2020
8:30pm - 9:45pm
Partners