Exhibition / Museum
Sabine Weiss
Les villes, la rue, l'autre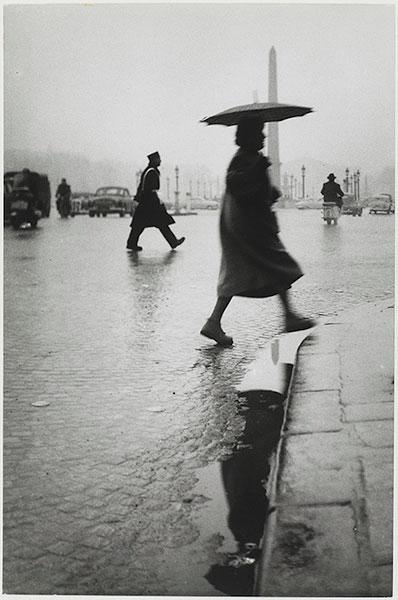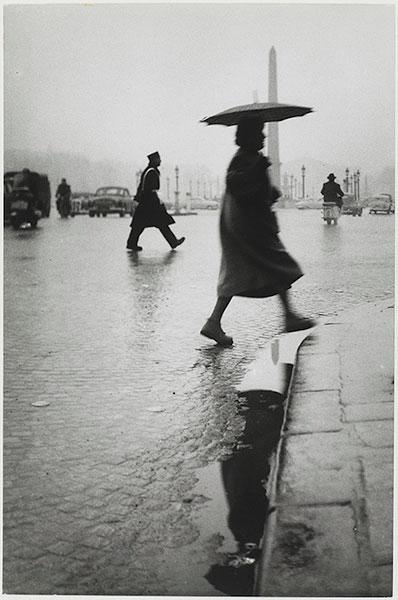 Sabine Weiss, Place de la Concorde, Paris, France, 1953. Collection Centre Pompidou, Paris
© Centre Pompidou, MNAM-CCI/Philippe Migeat/Dist. RMN-GP © Sabine Weiss
Through this exhibition covering the confused, precarious post-war years between 1945 and 1960, the Centre Pompidou provides a new interpretation of Sabine Weiss's photographs, which belong to a movement unjustly perceived as "sentimentalist". Her rich and varied output, seen here through a fresh look at her work based on her own archives, illustrates a commitment fostering a reconciliation with reality.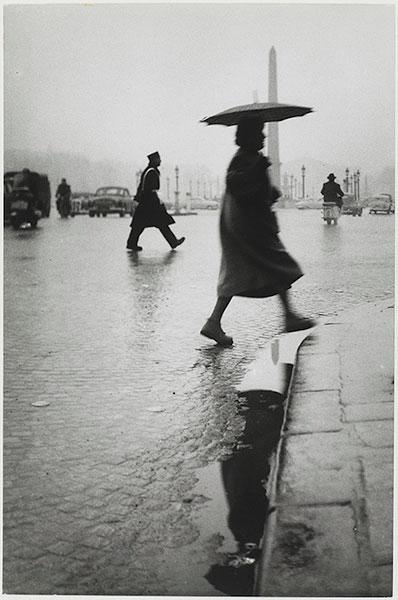 Sabine Weiss, Place de la Concorde, Paris, France, 1953. Collection Centre Pompidou, Paris
© Centre Pompidou, MNAM-CCI/Philippe Migeat/Dist. RMN-GP © Sabine Weiss
---
---
When
20 Jun - 15 Oct 2018
11h - 21h,
every days except tuesdays
Curator's point of view
Sabine Weiss published her first photo-reportage in 1945, at the age of twenty-one. At twenty-nine, she was featured in the Post-War European Photography exhibition at MoMA New York and joined the Rapho agency. A year later, the Art Institute of Chicago gave her a solo show that toured the United Sates. The year after that, in 1955, three of her photographs were included in The Family of Man at MoMA. Sabine Weiss is today the last surviving representative of the heyday of humanist photography.
Through this exhibition that covers the period 1945-1960, the years of confusion and precarity that followed the Second World War, the Centre Pompidou offers a new reading of Sabine Weiss's photographs, embodiments of a tendency unjustly thought of as sentimental. Grounded in a reconsideration of the photographers own archive, this novel look at her rich and varied work testifies to a commitment to the real.
Born in Switzerland in 1924, Sabine Weiss very early interested herself in photography and decided to take it up as her profession. She was apprenticed during the war at the Studio Boissonnas, in Geneva, and at its end she decided to move to Paris. There she worked a few years for Willy Maywald, who introduced her to the world of fashion and Parisian high society. She then went freelance and her work was much published in magazines and newspapers: Paris Match, the New York Times, Life, Picture Post, Die Woche. She also worked for the French edition of Vogue throughout the 1950s, while also producing travel reports and adverts for major agencies.
Alongside this, Sabine Weiss also shot more personal photographs. She photographed children playing on waste ground in her neighbourhood of Porte de Saint-Cloud, but also the city of Paris and its everyday life, the Métro, the flea-markets… She brought a gentle and understanding eye to bear on its inhabitants, looking out for the simple beauties of timeless moments of rest or reverie. He pictures are full of light, the play of shadow, the indistinct.
Sabine Weiss's photographs, owed to a gift and to a recent purchase, are set in dialogue with the work of four contemporary artists – Viktoria Binschtok, Paul Graham, Lise Sarfati and Paola Yacoub – all working on the theme of today's city, the contemporary street. Their very different approaches help us take a fresh look at the work of this great humanist photographer.
Show more
Show less