Festival / Evening
The Ghost Train by Charles de Meaux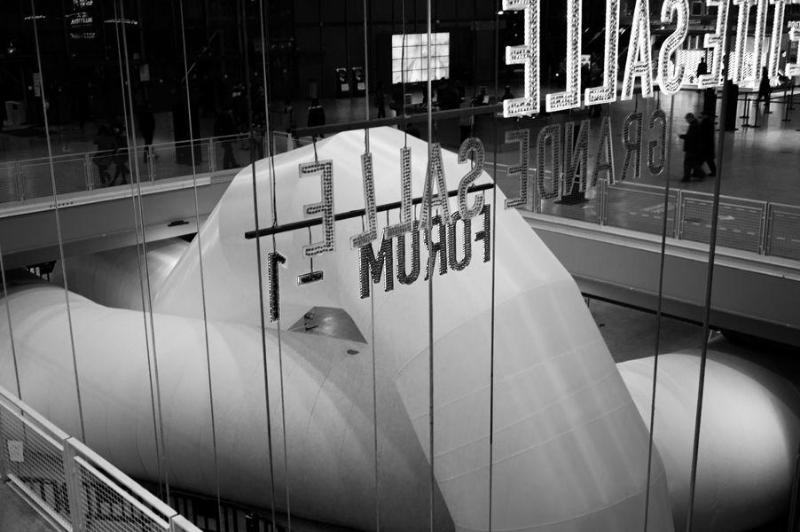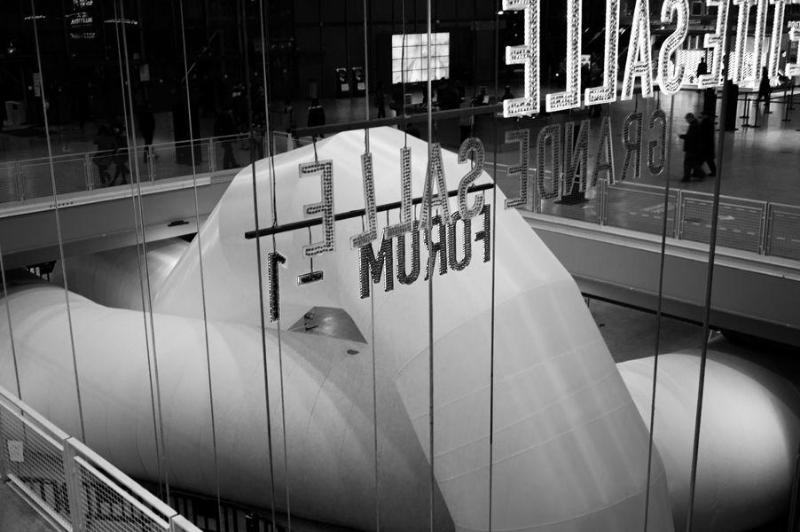 Charles de Meaux, le Train fantôme
© Charles de Meaux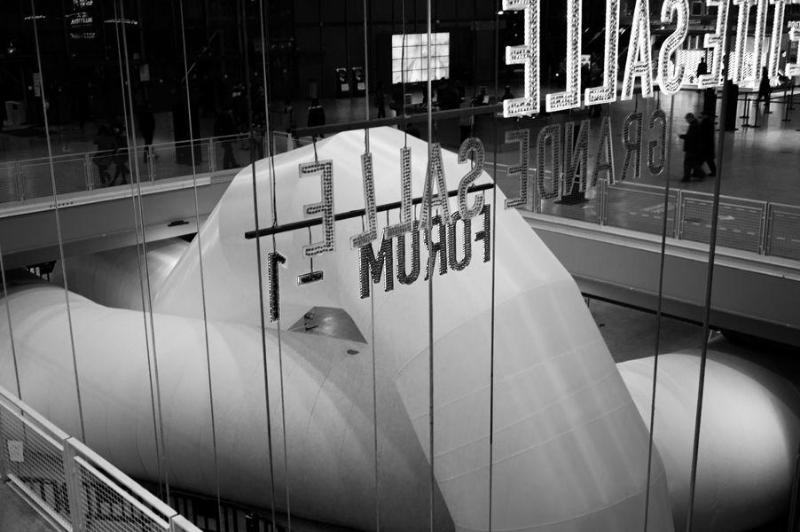 Charles de Meaux, le Train fantôme
© Charles de Meaux
LE TRAIN FANTÔME (THE GHOST TRAIN) - CHARLES DE MEAUX

Exposed pipes in blue, green, red and white characterise the Centre Pompidou building, designed by architects Richard Rogers and Renzo Piano in the mid- Seventies. The pipes of the Centre Pompidou quietly preserve all their mystery. "Where do they come from? Where do they go?" wonders Charles de Meaux, artist, film director and traveller, who created the Anna Sanders Films collective alongside Philippe Parreno, Pierre Huyghe and Dominique Gonzalez-Foerster in the Nineties.

For the Centre Pompidou New Festival, Charles de Meaux has dreamed up a journey through the depths of "Beaubourg", imagining that one of the pipes comes up into Forum -1 and invites visitors to explore it. A series of images, recreated from archives and excerpts from cult films, are projected onto a series of screens on either side of walls of pipes made especially for the occasion, rolling past continuously just as a train travels through the countryside. They make up a somnambulistic stroll, an invitation to an immobile journey within the memory of the places and the beings that inhabit it.

"Scenes follow on from one another in the circuit like flashes and reminiscences. The images come from the very depths of a shared memory. Not a memory that sorts, analyses or compares: simply the memory of a sensation. Just as a ghost train in a fair uses certain codes and images, making reference to information that is already known," says Charles de Meaux, who also remembers that the Centre Pompidou was inaugurated in 1977 with another ghost train designed by Jean Tinguely. A technical challenge and a dizzying, poetic evocation of the notion of memory, Charles de Meaux's Le Train fantôme continues the quest of this unclassifiable artist, who was the first to venture into the as yet uncultivated territory of the borderland between film and contemporary art.

Proposed by Charles de Meaux, at the invitation of Sylvie Pras, Centre Pompidou cinemas
Show more
Show less
When
19 Feb - 10 Mar 2014
11am - 9pm,
every days except tuesdays