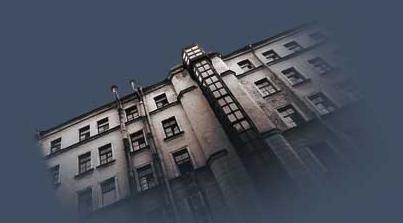 Tour du monde du web : le web indien
D'octobre 2002 à décembre 2003, les cinémas demain proposent un Tour du monde du Web : une incitation et une invitation à explorer, à partir d'une série de "prétextes " géographiques, les différents aspects de la culture du réseau électronique.
Une programmation organisée en collaboration avec le CICV Pierre Schaeffer, Centre international de création et d'expérimentation artistique et en partenariat avec le magasine électronique Fluctuat.
Jeudi 20 mars 2003 - 20h, Cinéma 2
Tour du monde du Web : l'Inde
Dans un pays du " Tiers Monde ", l'Inde fait preuve d'un dynamisme dans le domaine des nouvelles techno cultures. Une techno-culture, partagée entre une jeune " caste " privilégiée - la " cyber-élite "- et les exclus, ceux qui se forment sur des vieilles machines, dans de vieux manuels, mais qui représentent une part importante, innovante et ingénieuse de la cyber-culture. Ravu Sundaram (co-fondateur du Centre Media Sarai à Delhi) définit cette économie parrallèle comme une " modernité électronique recyclée ".
Une séance animée par Alok Nandi, auteur-réalisateur multimédia, indien et (sous réserve) un netmeeting avec Ravi Sundaram à Delhi, au Centre Média Sarai.
From October 2002 to June 2003, each of the sessions (on third Thursday of the month) will be dedicated to a continent or a country outside of Europe. These journeys will investigate at the same moment the web creation but also the uses varied by the network. The projections - conferences will be for most part directly with the country.
This is a programmation in collaboration with the CICV, and the eletronic magazine Fluctuat.
Next stop : India, Jeudi 20 mars 2003 - 20h, Cinéma 2
In a country of the "Third World", India shows a dynamism in the field of the news techno cultures. A techno-culture, shared between a young privileged "caste" - the "cyber-elite" - and exclude them, those which are formed on old machines, in old handbooks, but which represent a significant part, innovating and clever of the cyber-culture.
A meeting animated by Alok Nandi, multi-media, Indian author and (provided) a netmeeting with Ravi Sundaram in Delhi, in the Center Sarai Media.
Show more
Show less