Cinema
The Connection
de Shirley Clarke (1961)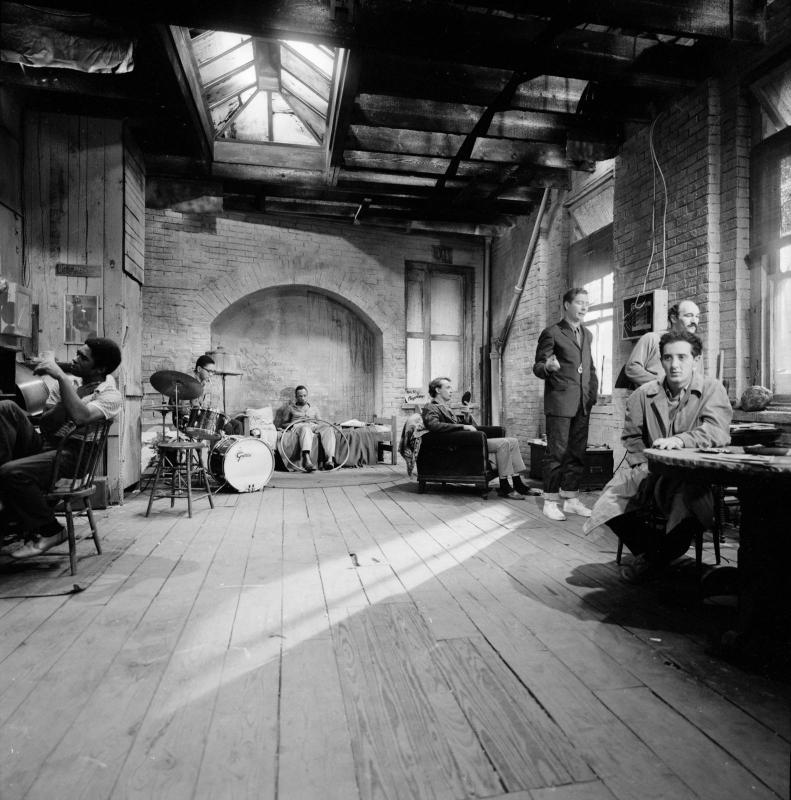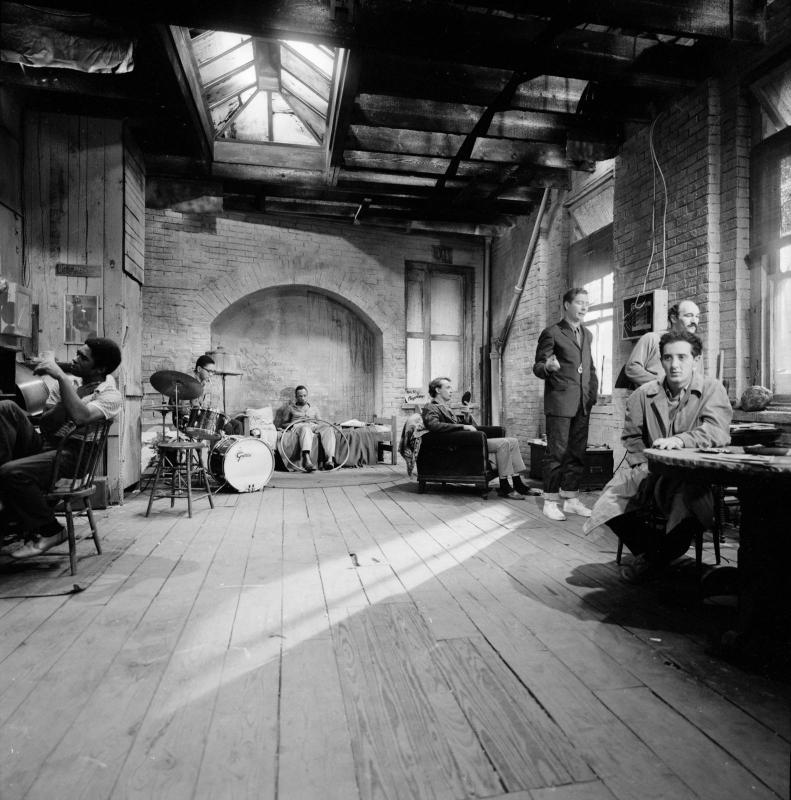 The Connection, Shirley Clarke, 1961
© Courtesy Les films du Camélia
Signataire du manifeste pour le New American Cinema et co-fondatrice de la Film-Makers' Cooperative à New-York avec Jonas Mekas, Shirley Clarke compte parmi les figures les plus actives dans la défense d'un cinéma libéré du modèle de production hollywoodien. Avec The Connection, réalisé en 1961, la cinéaste développe un cinéma en prise directe avec la réalité sociale de son pays pour dresser le portrait de ses marges.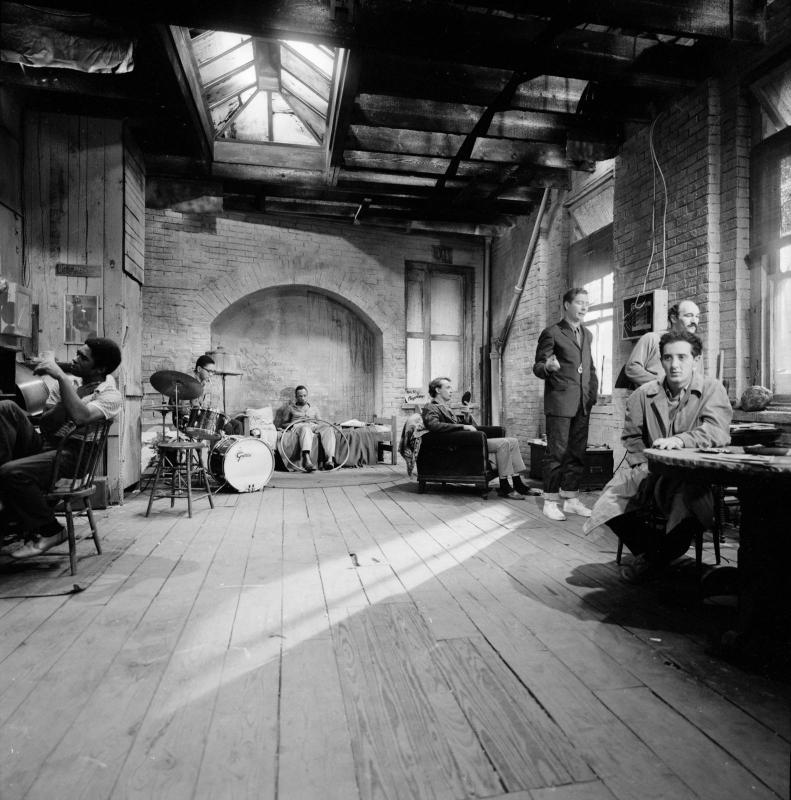 The Connection, Shirley Clarke, 1961
© Courtesy Les films du Camélia
Adapté d'une pièce de théatre du living theater écrite par Jack Gelber, le The Connection, premier long-métrage de Shirley Clarke, reste à ce jour un des plus grand succès du New American Cinema. Film d'ouverture de la semaine de la critique à Cannes The Connection permit à la cinéaste d'obtenir une visibilité internationale... Censuré à New York pour obscénité, le film pose un regard inédit pour l'époque sur la marginalité en réunissant, le temps d'un huis-clos brechtien, un cinéaste blanc, des musiciens de jazz et des toxicomanes.
« J'ai taché de faire en sorte que, dès le générique, on réalise qu'il s'agissait d'un film sur un film ; qu'on ait l'impression que quelqu'un ait trouvé un film. Je voulais qu'on sache tout le temps qu'un réalisateur faisait un film sur un réalisateur faisant un film. Ce fut mon idée principale ; je n'étais pas tant intéressée par le problème de la drogue que par le film lui-même ou par sa forme potentielle. C'est ce qui m'a frappée quand j'avais vu la pièce, c'était exactement le genre de chose que j'essayais de faire dans mes essais : découvrir comment la réalité et l'abstraction peuvent s'accorder, se combiner dans un film. J'ai trouvé là l'occasion de tenter la chose. Cela n'a évidemment jamais prétendu être du cinéma – vérité. J'avais espéré sans doute que le style du film tende davantage vers le documentaire que ça n'a été le cas. »
(Extrait d'un entretien avec Shirley Clarke par Michel Delahaye et Jacques Rivette, Les Cahiers du Cinéma, n°205, 1968)
« Tout le monde n'est pas prêt à écouter ou à sentir ce que dit The Connection, à éprouver ce qu'est vraiment ce film – nous ne savons d'ailleurs pas exactement de quoi il traitre vraiment. Chacun de nous en tirera des choses différentes. Ce film qui est, en apparence, sur rien, qui n'exprime aucune idée, traite plus du non-sens que du sens et n'a pas d'action ou d'histoire particulière ; ce film suggère, insinue les vraies idées, la vraie action et le vrai sens. »
(Jonas Mekas, Village Voice, 4 octobre 1962, traduction de Dominique Noguez, éditions Paris expérimental)
The Connection – 1961 – 35mm (Transféré sur DCP), nb, son, 103min, vostf
Version restaurée.
Show more
Show less