Exhibition / Museum
Erró
50 years of collages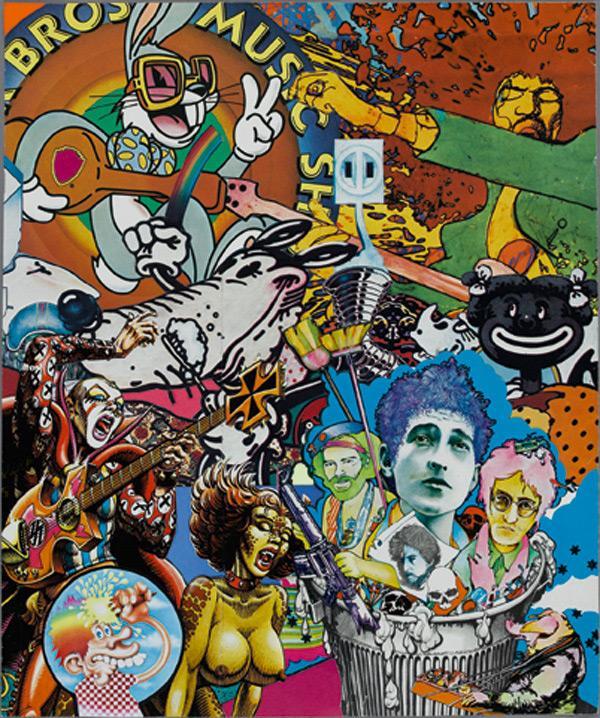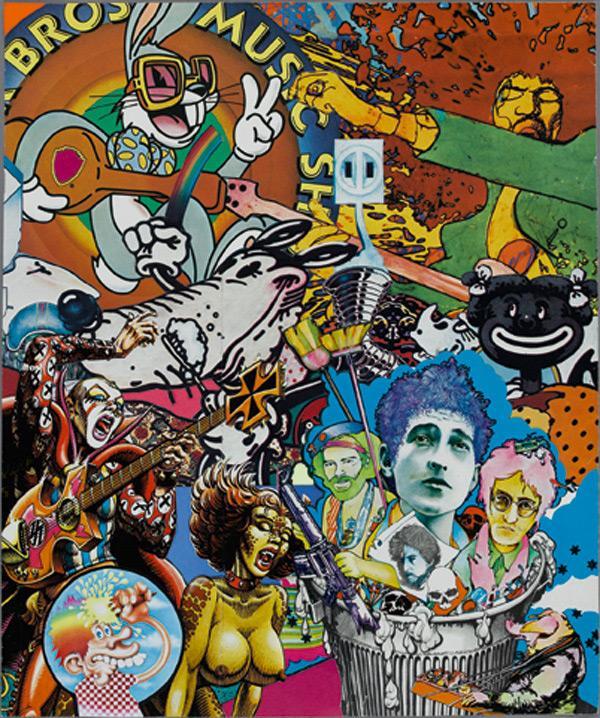 Don de l'artiste, Rock and Role, 1996 / Paris, Centre Pompidou / Musée national d'art moderne, Cabinet d'art graphique, 2009
© D.R., Adagp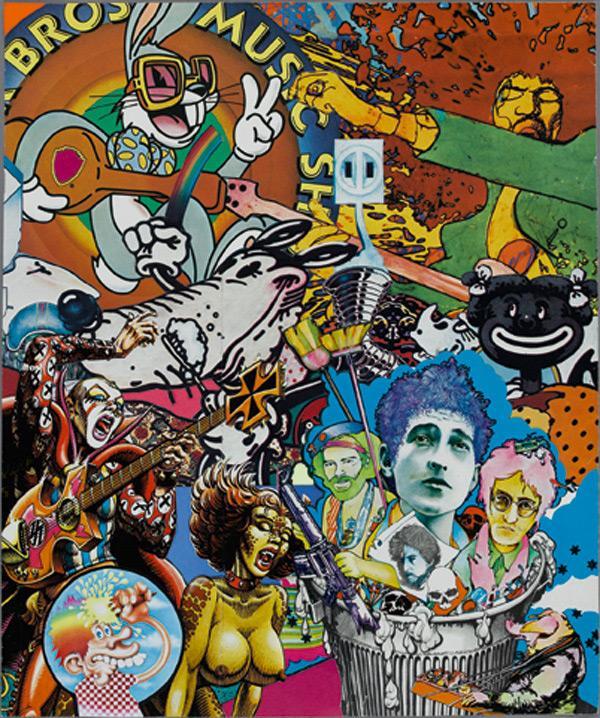 Don de l'artiste, Rock and Role, 1996 / Paris, Centre Pompidou / Musée national d'art moderne, Cabinet d'art graphique, 2009
© D.R., Adagp
The exhibition Erró, 50 years of collages presents this little-known, but prolific and original aspect of the Icelandic artist's work for the very first time. The National Museum of Modern Art, which has just received a donation by Erró of 66 collages, is offering the public the chance to discover a very representative sample of his cut and paste work.
Erró's collages, the oldest ones of which date back to 1958, up to the most contemporary, are drawn from a variety of sources, but mainly from the press. Erró combines, (particularly in his Meca-Make-Up series), the faces of models cut out from women's magazines with mechanical components such as camera lenses or car body parts. American 'comics' and Chinese, Russian or Cuban propaganda appear alongside masterpieces of classical painting, scientific journals and advertising images.
Favouring visual shock and merging time with space, Erró's creations are comical, disturbing, and largely imbued with humour and mockery. Eminently political and critical, his work denounces war (from that of the Vietnam War to the American invasion of Iraq), totalitarian powers and mass consumption. The spatial conquest also inspires in him numerous collages where astronauts rub shoulders with Ingres' odalisques.
Show more
Show less
When
17 Feb - 24 May 2010
11am - 9pm,
every days except tuesdays
Where
Musée - Niveau 4 - Galerie d'art graphique