Exhibition / Museum
Paul Outerbridge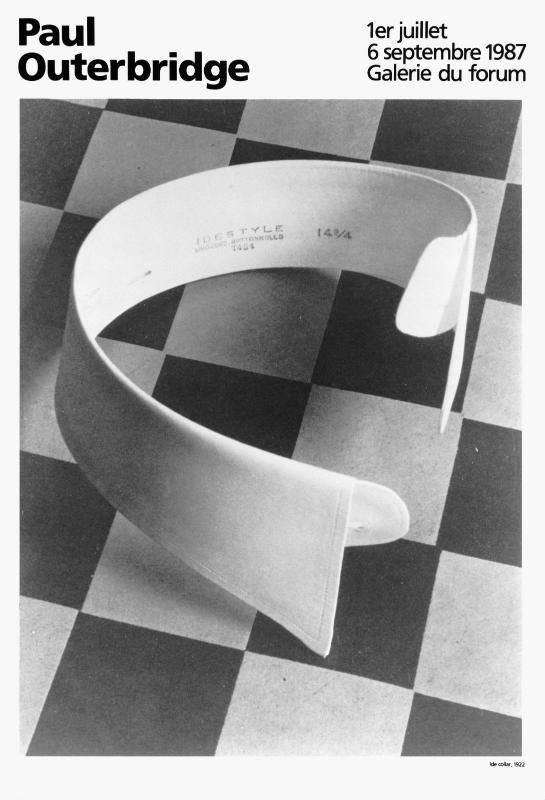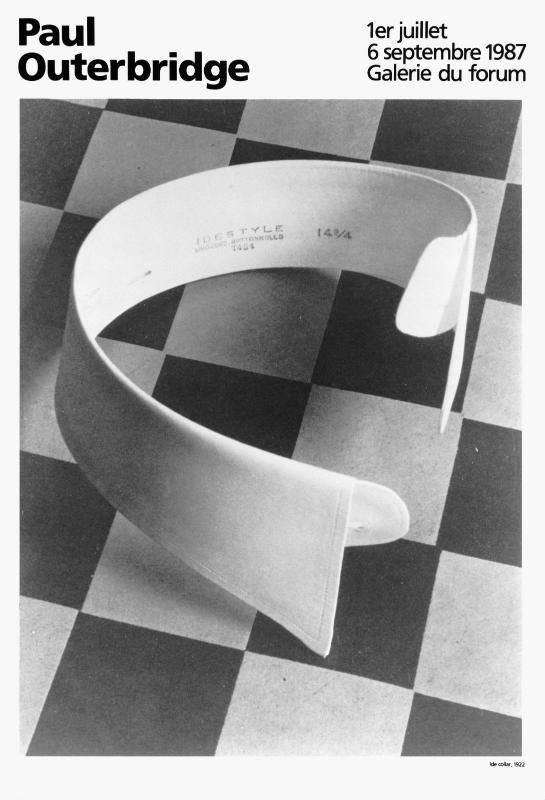 © Centre Pompidou, 1987 ; Œuvre reproduite : Paul Outerbridge, Ide Collar, 1922 © The Estate of Paul Outerbridge
Paul Outerbridge (1896-1958) est un photographe américain qui a travaillé dans les domaines de la mode, de la publicité et de l'illustration. Pionnier de la photographie en couleurs, ce maître de la photographie en studio est l'auteur de nus qui firent scandale à son époque. Fortement influencée par le surréalisme, son œuvre associe la sophistication des compositions à un érotisme fétichiste. Portées par des tirages en couleurs au réalisme stupéfiant, ses images puisent leur source d'inspiration dans la Grèce antique, l'école du Bauhaus ou le thème de Narcisse.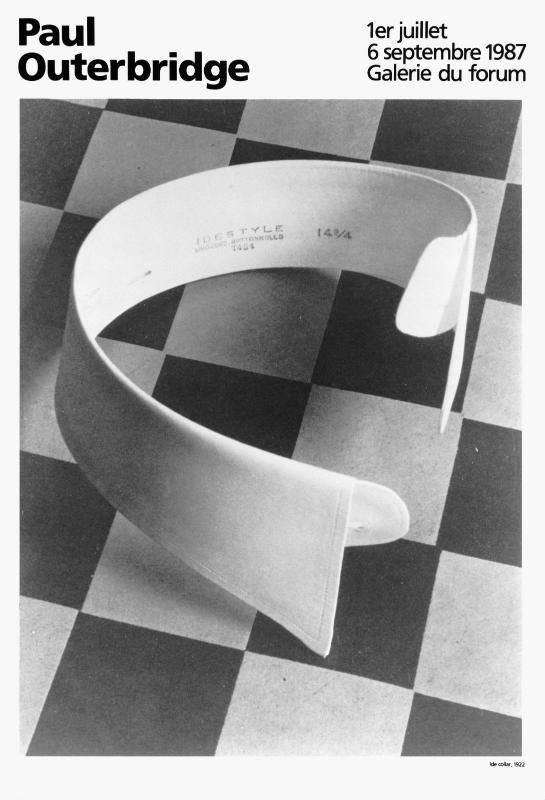 © Centre Pompidou, 1987 ; Œuvre reproduite : Paul Outerbridge, Ide Collar, 1922 © The Estate of Paul Outerbridge
Cette exposition est consacrée au photographe américain Paul Outerbridge. Né en 1896, et décédé en 1958 en Californie dans l'anonymat et la pauvreté, Paul Outerbridge est aujourd'hui le plus recherché et le plus « rare » des photographes américains.
Bien qu'il ait vécu à Paris de 1925 à 1928 alors que, proche de Man Ray et de Duchamp, il travaillait pour Vogue, son œuvre n'avait jamais fait l'objet d'une exposition en France. Pourtant, ses épreuves au platine – un procédé peu utilisé en raison de son coût – comptent parmi les créations les plus élégantes et les plus intellectuelles des années vingt. Elles sont l'aboutissement d'une recherche photographique démythifiant la caméra et affirmant que « c'est l'œil et l'esprit, non l'instrument, qui créent l'art ; l'imagination et non les événements qui fait l'image ».
Dans les années trente, il se consacra uniquement à la couleur, adoptant un procédé, le « carbroprint » dont la perfection technique est indissociable d'une esthétique profondément personnelle menée pour son plaisir, en marge des grands courants artistiques du moment. Incapable d'accepter les compromissions de la mode, il a développé et perfectionné un style propre qui trouve sa meilleure expression dans le nu féminin. Le nu n'est pas pour lui « une fille qui aurait ôté ses vêtements », mais « une pure abstraction de lignes et de formes harmonieuses qui exprime une conception universelle de la beauté féminine ». Le traitement subtil de la texture des corps, de la lumière et des couleurs, l'usage des accessoires qui confine parfois à l'obsession fétichiste, composent un univers sensuel et raffiné qui constitue sans conteste un des sommets de l'art photographique du 20e siècle.
CNAC magazine, n°40, 15 juillet-15 septembre 1987
Show more
Show less
When
1 Jul - 13 Sep 1987
every days except tuesdays