Cinema
Tales From the Gimli Hospital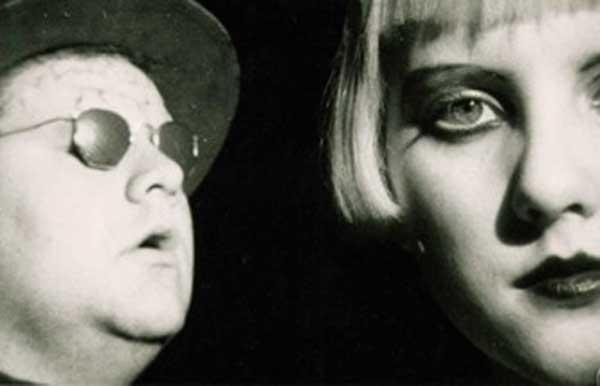 Premier long métrage de Guy Maddin, précédé des courts métrages The Dead Father et Hospital Fragment
Premier long métrage de Guy Maddin, précédé des courts métrages The Dead Father et Hospital Fragment.
Tales from the Gimli Hospital, de Guy Maddin.
Canada, 1988, 72', nb, vostf, copie neuve avec Michael Gottli, Angela Heck, Kyle Mc Culloch.
A la fin du XIXème siècle, au coeur du Manitoba, dans la petite communauté islandaise de Gimli ravagée par la peste, Einar, le pêcheur solitaire, et Gunnar, gentilhomme corpulent et charismatique, se lient d'amitié. Jusqu'à ce que chacun révéle son terrible secret : l'un a perdu son épouse après l'avoir contaminée, l'autre a profané le corps et la tombe d'une femme.
"Les références ne suffisent pas à décrire ce film-ovni, tant il semble les avoir malaxées, recyclées, passées au vitriol de ses propres visions. "Ce qui est important, ce ne sont jamais les filiations, mais les alliances et les alliages; ce ne sont pas les hérédités, les descendances, mais les contagions, les épidémies, le vent", écrivait Gilles Deleuze. Ce vent est peut-être celui du hasard et des surprises, de la poésie pure qui surgit, sans prévenir, des arcanes de ce film "malade".
Olivier Joyard, Cahiers du cinéma, mars 1997 précédé des courts métrages.
The dead father, de Guy Maddin
Canada, 1985, 23', nb, vostf avec John Harvie, Dr. D.P. Snidal, Jill Maddin.
Le patriarche mort d'une famille refuse de se soumettre à sa condition. Son fils tente désespérément de rétablir l'ordre, dans ce premier court métrage de Guy Maddin.
«Ce qu'il y a de plus étrange dans le film est que j'ai écrit une autobiographie dans laquelle le personnage qui me représente n'est pas moi».
Guy Maddin, Comme au cinéma.
Hospital Fragment, de Guy Maddin
Canada, 1999, 5', nb, sans paroles avec Michael Gottli, Angela Heck.
Les tentatives d'un jeune homme de consommer son amour pour une femme sont contrariées par un marchand de poissons.
Prochaine séance : samedi 31 octobre, 17h30, Cinéma 2
Show more
Show less