Cinema
Ericka Beckman
No Fairytale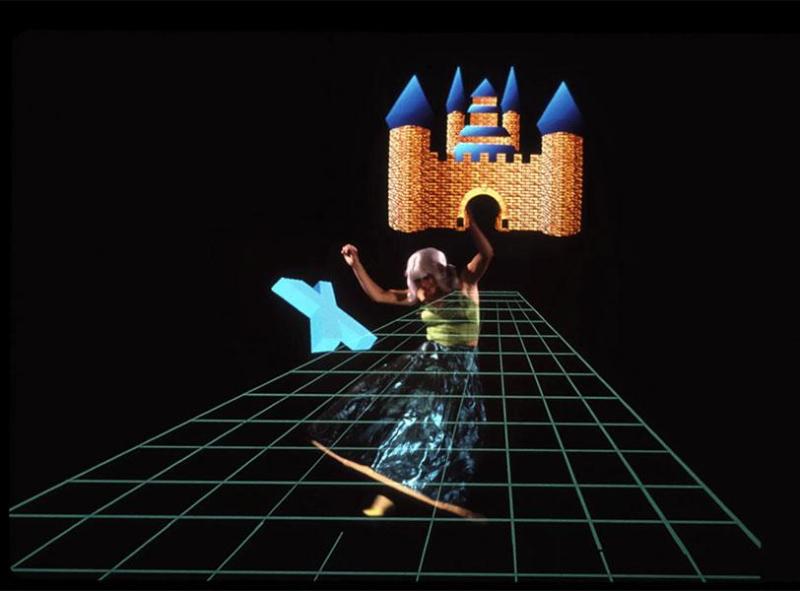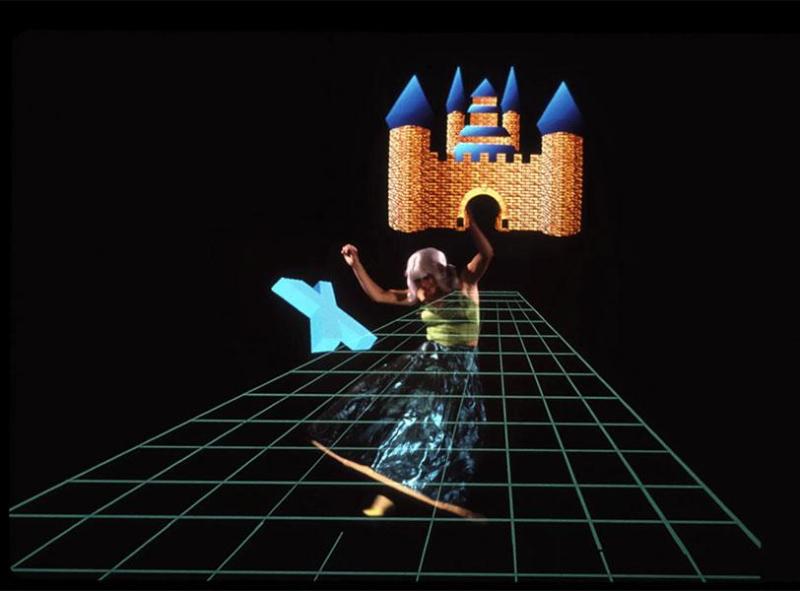 Ericka Beckman, « Cinderella », 1985
© Image courtesy of the artist and Philip Martin Gallery, Los Angeles.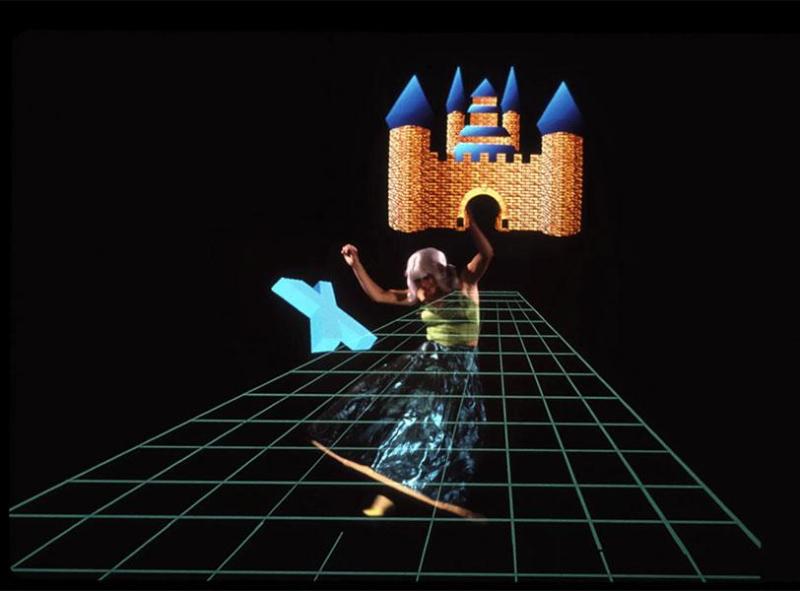 Ericka Beckman, « Cinderella », 1985
© Image courtesy of the artist and Philip Martin Gallery, Los Angeles.
Traversés par la culture post-punk et le film structurel, les films de l'artiste américaine Ericka Beckman, comme le remarque J. Hoberman, apparaissent comme « des cartoons primitifs, des allégories énigmatiques, dynamiques, porteuses de violence comique, d'imagerie sexuelle, de jeux perceptuels et d'effets optiques ingénieux ». Depuis le milieu des années 1970, l'artiste explore les effets de résonance du jeu dans les diverses constructions sociales et psychologiques de sociétés occidentales post-industrielles dont elle détourne les formes de productions culturelles populaires et technologiques pour les instituer en principes esthétiques d'une œuvre à la fois critique et ludique. Ses films expérimentaux parmi les plus originaux du mouvement qualifié de « Pictures Generation », synthèse des scènes contemporaines new‐yorkaises et californiennes, construisent un univers d'une originalité radicale, à la croisée de l'esthétique du jeu, de la culture des sports télévisés et de la comédie musicale. Invitée à présenter deux films Cinderella (1986, version restaurée) et Hiatus (1999), Ericka Beckman commentera son travail à la croisée du cinéma, de la performance et des arts plastiques.


Séance en présence de l'artiste Ericka Beckman


Ericka Beckman, Cinderella, film 16mm, coul, son, 28min. (vo)

Ericka Beckman, Hiatus, film 16mm (fichier num), coul, son, 20min (vo)


Ericka Beckman (1951, Hampstead - USA) vit et travaille à New York. Diplômée de CalArts (Los Angeles), l'artiste détourne depuis la fin des années 1970 les codes d'une esthétique traditionnelle et les valeurs culturelles dominantes dans la production de films expérimentaux formels et ludiques. Reconnu internationalement, son travail a été exposé dans de nombreux musées, festivals et galeries. Des expositions monographiques lui ont été consacrées par la Kunsthalle de Bern, le Moma (New York), le Smithsonian Hirshhorn Museum (Washington D.C.) ou encore le Walker Art Center (Minneapolis). Ses oeuvres se trouvent aujourd'hui dans de nombreuses collections dont celles de l'Anthology Film Archives, Moma, Metropolitan Museum of Art, le Walker Art Center et le Centre Pompidou.


Remerciements : Ericka Beckman, Philip Martin Gallery (Los Angeles)
Show more
Show less