Exhibition / Museum
Christian Boltanski
Life in the making
13 Nov 2019 - 16 Mar 2020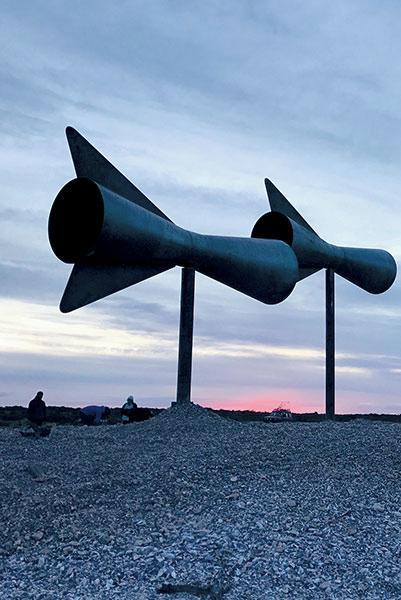 Through a pathway of some fifty works by Christian Boltanski, this vast presentation by one of the key figures of contemporary creation reveals the magnitude and ambition of an artist marked by his history and a half-century of questioning on the role and voice of the artist in our societies. Thirty-five years have passed since Christian Boltanski's first exhibition at the Centre Pompidou. Designed by Boltanski himself as a vast journey into the heart of his work, this new exhibition is not so much a retrospective as a series of sequences marking the steps and transformations of his approach.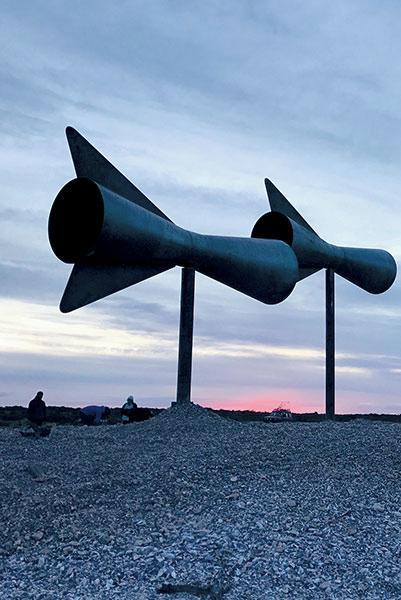 Christian Boltanski, « Misterios », 2017
© Adagp, Paris 2019 / © Angelika Markul
---
---
When
13 Nov 2019 - 16 Mar 2020
11am - 9pm,
every days except tuesdays
Late opening: Thursdays (11 p.m.)
Presentation by the curator of the exhibition
In some fifty works punctuating the career of Christian Boltanski, this generous review of the work of one today's greatest creative figures enables us to measure the scope and the ambition shaped by his personal history and a half-century of meditations on the role and discourse of the artist in today's societies.
Thirty-five years have gone by since the first exhibition of Christian Boltanski in the Centre Pompidou. Thirty-five years that saw his work transformed in the course of the 1980s when the artist abandoned the taste for archives and inventories that had made him known as one of the major figures in memorial art, and began to develop a work in the form of lessons of darkness and a meditation on death through vast installations and exhibits.
"Life in the Making" seeks to trace this passage from "small forms" to "large forms". Designed by Boltanski himself as a vast stroll through the heart of his work, the exhibition is meant less as a retrospective than as a series of sequences marking the stages and transformations in his discourse. The first rooms thus remind us of how Boltanski, the self-taught artist, designed his seminal pieces, based on a consideration of photography and all forms of crafting and recreating relating to the childhood and past of all human beings. We thus find the fragile installations that make up Théâtres d'ombres tinged with shades of wonder and an ever-faithful fondness for the performing arts. Vast environments with shaky lighting invite us to discover, in the shadows of rooms lit up by the works themselves, a reflection in the form of a meditation on disappearance in anonymity and on the most fleeting traces possible.
As an archaeologist of his own history and that of everybody else, Boltanski has transformed himself into a "mythologist" in the course of a half-century of creation. From the account of childhood to that of the tales and legends he discovers and reinvents today until the end of the world, Boltanski has sought to shuffle off the self in order to merge into the history of mankind. A vast project if ever there was one, which leads him ever further in search, not of lost time but of unknown lands rich in stories that are being lost in the mists of time.
Christian Boltanski no longer sets out on the only real and fictitious traces of his own life. He no longer describes himself, any more than he seeks to conduct an inventory or a portrait of a particular being. "To write," Maurice Blanchot announced magnificently, "is to expose oneself to the risk of the absence of time which is ruled by an eternal starting over. It means changing from I to He, so that what happens to me happens to no one, is anonymous by virtue of the fact that it concerns me and is repeated in an eternal dispersion."
In order to design this review combining all the forms and media that comprise his aesthetic and make the exhibition itself a work in its own right, Christian Boltanski wished to bring together some of the most emblematic pieces from his career: from the Vitrines de références to L'Album de la famille D, from Habits de François C to Reliquaires, from Théâtres d'ombres to Monuments, from Réserves to Tombeaux, from the Cœur battant of Teshima to the dead souls of Animitas, from Autels to the ghosts of Misterios, the exhibition presents a "reconfigured past" in which we can only dream in resonance with Arlette Farge's beautiful text, conscious of the "fragile lives" that, in Le Goût de l'archive, published in 1989 announced: "We cannot bring back to life the lives that ended in archives. This is no reason to make them die a second time. There is limited space to elaborate a narrative that neither cancels them out nor dissolves them, that keeps them available until one day, somewhere else, their enigmatic presence is made into another narrative."
Christian Boltanski's work deals with this "space". Here we realise that time, in all the shapes and forms it takes, is his partner. "Departure" and "Arrival", like two signs in a train station or a weary fairground, call out visitors as they enter and leave the meanders of the exhibition, no doubt reminding us that art helps to enable the journey and to forget the destination. In this interval, we suggest that it is up to each visitor to know how to take and make "time in the making".
Source :
Bernard Blistène, Director of the Musée National d'Art Moderne, Centre Pompidou

Curator of the exhibition

In Code couleur n°35, september-december 2019, p. 20-23
Show more
Show less
Partners