Festival / Evening
Magiciens de la terre / Symposium 2014
2ème journée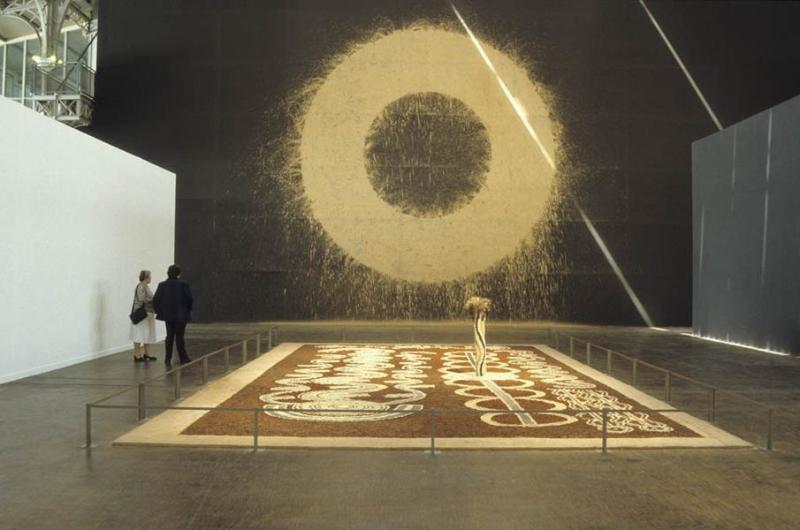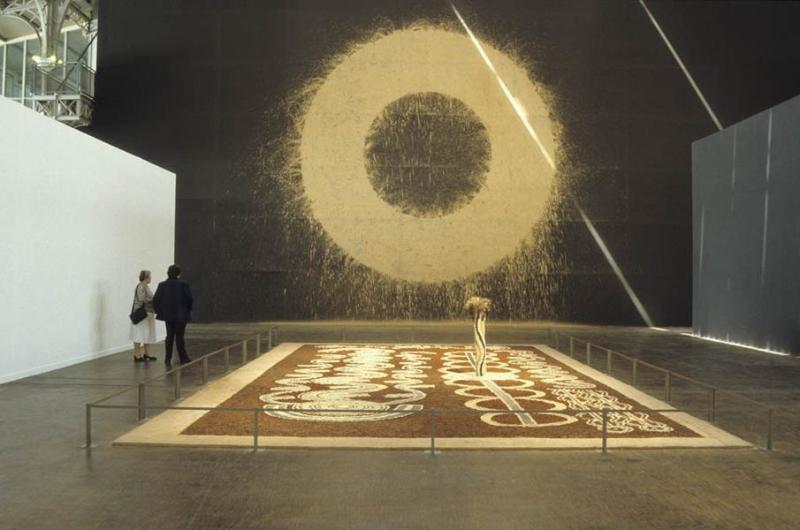 Richard Long, Red Earth Circle, 1989 (mur vertical) ; Paddy Japaljarri Sims, Paddy Japaljarri Stewart, Neville Japangardi Poulson, Francis Jupurrurla Kelly, Paddy Jupurrurla Nelson, Franck Bronson Jakamarra Nelson, Towser Jakamarra Walker, membres de la communauté Yuendumu, Yam Dreaming, 1989 (au sol)
© Centre Pompidou/MNAM-CCI/Bib. Kandinsky, crédit photo : Béatrice Hatala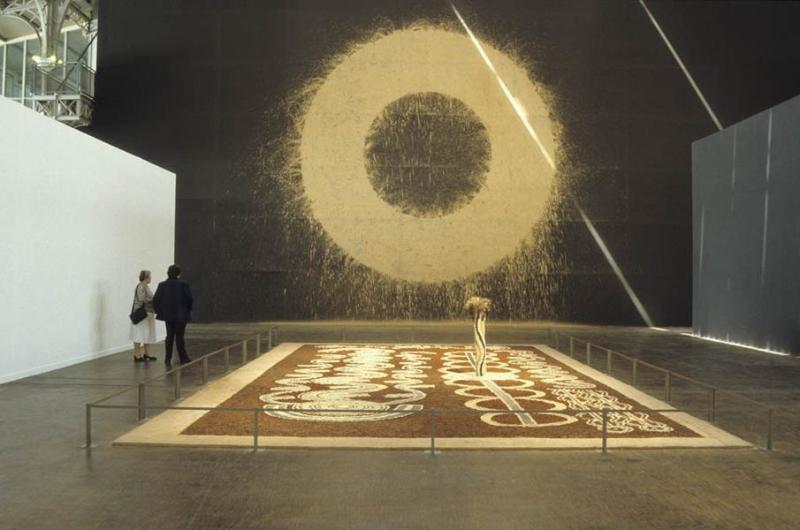 Richard Long, Red Earth Circle, 1989 (mur vertical) ; Paddy Japaljarri Sims, Paddy Japaljarri Stewart, Neville Japangardi Poulson, Francis Jupurrurla Kelly, Paddy Jupurrurla Nelson, Franck Bronson Jakamarra Nelson, Towser Jakamarra Walker, membres de la communauté Yuendumu, Yam Dreaming, 1989 (au sol)
© Centre Pompidou/MNAM-CCI/Bib. Kandinsky, crédit photo : Béatrice Hatala
A look back at a pioneering experience and the prospects it opened up. Twenty-five years ago, the Centre Pompidou presented "Magiciens de la terre" in collaboration with the Grande Halle de la Villette. The event represented a turning point in contemporary art and for the history of exhibitions: through its invitation to artists from every continent, it signalled the beginning of globalisation. A two-day international symposium brought together exhibition curators, academics, art historians, sociologists and players in the art world.
Thursday 27 March, 2.00 p.m. : Opening of the symposium by Alain Seban, President of the Centre Pompidou. Introduction by Jean-Hubert Martin, the exhibition curator in 1989.

Contributions from Laurent Jeanpierre (Université Paris 8), Daniel Soutif (art critic), Jonathan Mane-Wheoki (Elam School of Fine Arts, Auckland), Victoria Noorthoorn (exhibition curator) and Niru Ratnam (Art 14 Art Fair, London).

Friday 28 March, 7.00 p.m. : Globalisation of contemporary art: a conversation between between Hans Belting (art historian) and Saskia Sassen (sociologist and economist), moderated by Annie Cohen-Solal.
Show more
Show less