Cinema
Panorama international 3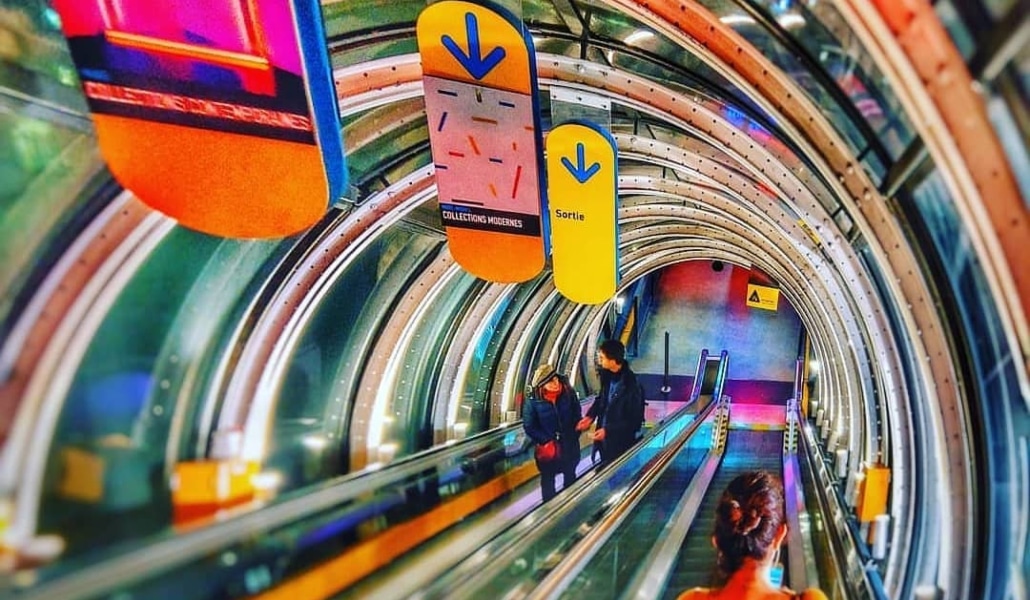 Funland de Lee Edwards, Mark J. Blackman
Royaume-Uni / 2007 fiction 1min
(sélection The Smalls)
Bienvenue dans le monde du divertissement virtuel. N'oubliez pas votre humour pince sans rire...
Boo Ahh de Brad Gover
Canada / 2006 fiction 30sec
(sélection Cellflix Festival)
Conversation burlesque entre deux oies dégénérées projetées en ombres chinoises. Un dialogue de sourds fort éclairé...
The Apple de Chen Liaoyu
Chine / 2005 fiction vostf 2min
(sélection Blackboxtv)
Il suffit d'une pomme pour faire vaciller un couple en mal de communication. Frais et intemporel...
Melbourne de Silvio Kohs
États-Unis / 2005 documentaire vostf 2min
(sélection Mobile Exposure)
Inquiétante exploration de la ville combinant aussi bien approche émotionnelle et observations matérielles primaires.
Phone Call from Imaginary Girlfriend : Istanbul de Don McKellar
Canada / 2005 fiction vostf 2min
(sélection Shorts in Motion)
Une émouvante déclaration d'amour à garder dans le fond de sa poche et visionner en cas d'extrême urgence.
Le Silence du bruit de Meral Aydin
Turquie / 2007 expérimental 1min
Une gesticulation oculaire effrénée comme unique liberté de mouvement ? C'est la question posée par l'auteur.
Sea de Gabriela Marcondes
Brésil / 2006 expérimental 49sec
(sélection Fluxus)
Des vagues, des poèmes lus... puis l'image se démultiplie et disparaît, et les voix se fondent dans leur propre
écho.
Claudia Chamando de Guiherme Aguilar
Brésil / 2005 fiction 1min
(sélection MicroMovies Kinoforum)
Le coeur brisé, un jeune cadre tente de se jeter du haut d'un toit. Quelque chose d'inattendu va le retenir...
D-D-D-Dance de Michael Szpakowski
Royaume-Uni / 2006 expérimental 1min
Splitscreen, surimpressions kaléidoscopées, un autoportrait musical et gestuel de l'artiste. Ludique et étonnant.
INSIDE/inside/OUTSIDE/ inside/INSIDE de Grégory Joncret
Belgique / 2007 fiction 11min
Corps anonymes, contact désillusionné nous sommes ici confrontés à la solitude sexuelle et affective.
Re_collection de Michael Takeo Magruder
Royaume-Uni / 2005 expérimental 3min
Un paysage minimalisé par un procédé d'hyper pixelisation. Une terrorisante nature dépersonnalisée par la machine.
Coffee de Chen Liaoyu
Chine / 2006 fiction vostf 2min
(sélection Blackboxtv)
Un moment d'intimité partagé autour d'une tasse de café dans une atmosphère calfeutrée et intemporelle.
Between You and Me de Patryk Rebisz
États-Unis / 2006 fiction 3min
(sélection Mobile Exposure)
Une agression, un appareil photo retrouvé : des ingrédients indispensables pour faire naître une romance high-tech...
The Hong Kong Showcase : a Case Study de Michael Brynntrup
Allemagne / 2005 documentaire 3min
(sélection Fluxus)
Qui a déjà vu un laveur de vitres chez Armani ? Personne, car il vient la nuit pour ne pas être vu. Ode à l'humilité.
Show more
Show less