Musée
Giuseppe Penone
Drawings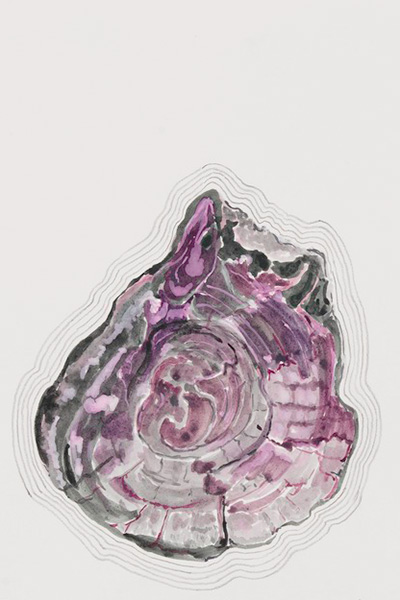 Giuseppe Penone, « Racchiudere i millenni negli anni » (Recouvrir d'années les millénaires), 2010 © Adagp, Paris Crédit photographique : © Cecilia Laulanne - Centre Pompidou, MNAM-CCI /Dist. RMN-GP
In 2020, Giuseppe Penone, a major contemporary artist and member of the Arte Povera movement, made a substantial donation to the Musée National d'Art Moderne: 328 drawings covering fifty years of creation, from 1967 to 2019. The exhibition presents 241 drawings from this donation.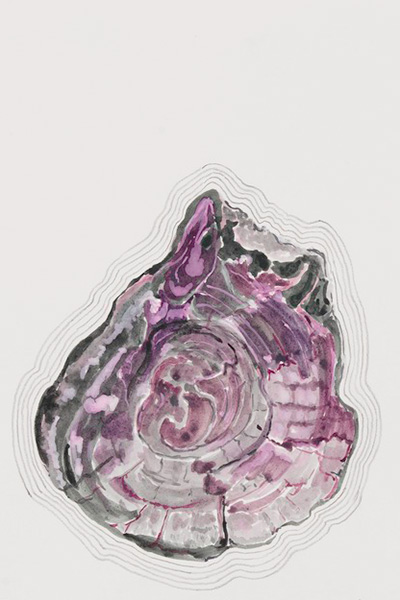 Giuseppe Penone, « Racchiudere i millenni negli anni » (Recouvrir d'années les millénaires), 2010 © Adagp, Paris Crédit photographique : © Cecilia Laulanne - Centre Pompidou, MNAM-CCI /Dist. RMN-GP
Although best known as a sculptor, Giuseppe Penone has always produced drawings. To interrogate the artist's way of working and thinking more closely, the exhibition has opted to display the pieces by theme rather than in chronological order, awarding an important position to serial work. The presentation of these 241 drawings, some of which have never before been shown, illustrates the different stages in the artist's thinking, from preliminary diagrams to drawings of the completed sculpture in some cases.  Alongside four sculptures from the collection of the Musée National d'Art Moderne, chosen in relation to the drawings, the exhibition also features two sculptures belonging to the artist, thereby showcasing all the artist's favourite materials: wood, clay, stone, leaves and bronze. 
Show more
Show less
Buy tickets
15€ / Concessions 12€
When
19 Oct 2022 - 6 Mar 2023
11h - 21h,
every days except tuesdays
Booking strongly recommended