Exhibition / Museum
Tact
Interactive installation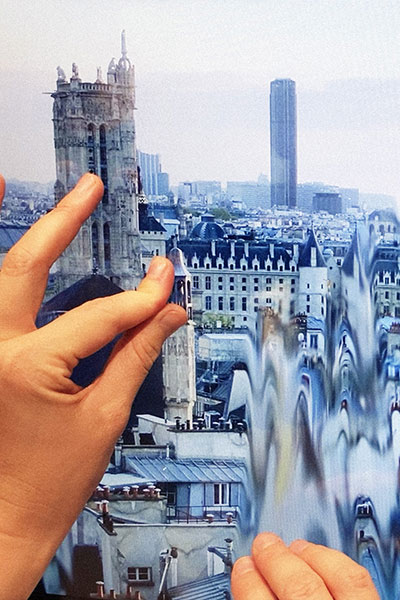 © Zoé Aegerter
Tact, a device installed at the Centre Pompidou, invites the public to take part in a collective and urban creation; both sonic and visual.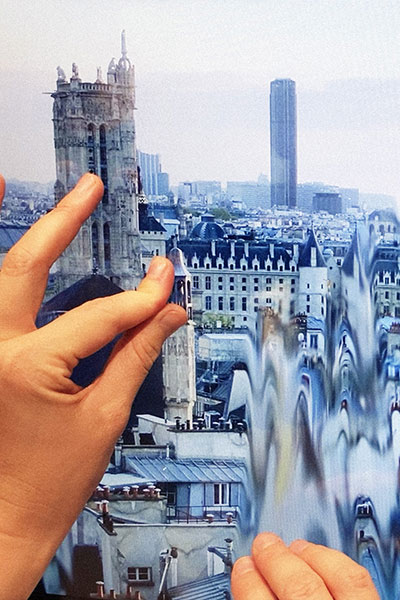 © Zoé Aegerter
Tact is a graphic palette that lets you explore a panorama, a photograph, and modify the contours, the drawing, and the musical environment. The map is the territory. Each gesture on the touch screen triggers an event and musical grammar, imagined by composers and sound designers brought together by the pleasure of working with one another. Tact is in the spirit of Upic, the composition tool that Iannis Xenakis designed to control a structure, a dynamic, through graphical gesture. Harmonizing the hand that draws and the hand that plays, the premeditated and the random, the expert and the amateur.
Tact Toucher / Auditionner / Composer / Transmettre - Premiere 2022
Commissioned by IRCAM-Centre Pompidou
Show more
Show less
Zoé Aegerter : design
Georges Aperghis, Fabien Bourlier, Didem Coskunseven : creations and sound design
Romain Barthélémy : sound design
Pascal Vaccaro : development
Frédéric Voisin : IRCAM electronics
Quentin Chevrier : photo
With the support of the Sacem and the ULYSSES network, subventionné par le programme Europe créative de l'Union européenne, dans le cadre du programme InSitu/City.
Show more
Show less
When
8 Jun - 7 Jul 2022
11h - 21h,
every days except tuesdays