Festival / Evening | Cinema
Cinéma du réel 2022
44th International Documentary Film Festival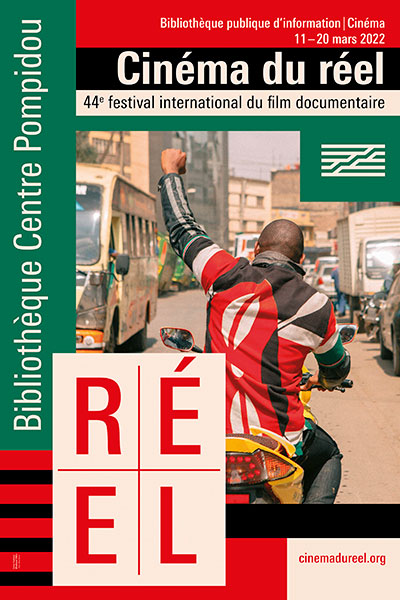 « Softie », Sam Soko (2020) © LBx Africa
Every year Cinéma du Réel is an opportunity to explore documentary film, to question its forms, its evolution and ways of making it. In this respect, Cinéma du Réel is an exploratory festival. With twenty-one French and twenty foreign feature-length and short films, none of them previously seen in France, its competition provides an overview of the state of the most recent international productions. Thanks to its extra-competition programme of rare, heritage and contemporary films, Cinéma du Réel affords an appreciation of experimentation with regard to the history of film.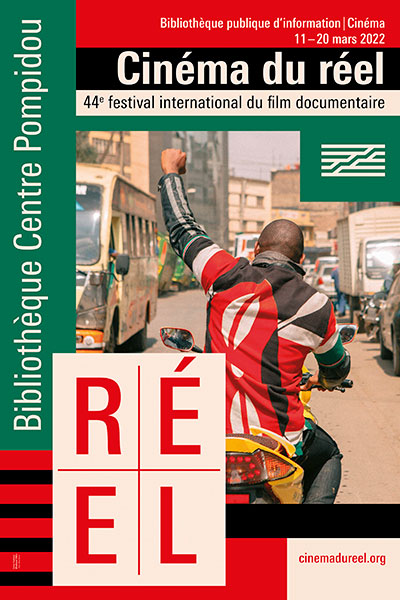 « Softie », Sam Soko (2020) © LBx Africa
In addition to the competition, Cinéma du Réel presents several special screenings: previews, French premieres of French films lauded in major international festivals, previously unseen films, performances, and special encounters with young and experienced film makers in tune with the spirit of the festival. A special showing is thus programmed for each evening of the festival.
Following on from two online editions, in 2020 and 2021, this 2022 edition celebrates its return to film theatres. The return of guests, encounters, exchanges with the public, in a word: conviviality.
Highlights:

Documentary Africa – Ten Tutelary Figures
For this 44th edition, Cinéma du Réel invites us to a veritable immersion in documentary Africa and an encounter with those who make it today. By way of a prologue, Cinéma du Réel presents ten figures who made radical, even revolutionary, works in their day and who succeeded in blazing a trail that was at once political, cinematographic, inventive and activist. Notably with the restored version of Sarah Maldoror's Sambizanga (1972), shot in the Congo. Originally from Guadeloupe, Sarah Maldoror went to study film in Moscow. Her first works led her to Africa, where she shot anti-colonialist films that were representative of the committed film of the 1970s. She died in April 2020.
Documentary Africa: Producing in Africa
Presented by Hicham Falah, general delegate of the Agadir FIDADOC and its Documentary Hive, from 14 to 18 March, five case studies distributed over five geographical zones afford us an appreciation of the diversity of conditions for creating and producing documentary films on the African continent.
Front(s) Populaire(s) – The Zone of Struggle
Convinced that film makes us insightful, each year Front(s) Populaire(s) explores a part of our contemporary reality, our questions as citizens, and its activism. One showing per day interrogates the zone of struggle, assertion, protest and conquest of each person's place.
First Window
This selection is dedicated to beginners' very first documentary works, each year bringing together a selection of some fifteen short films of varying length made by young creators, some of whom are still students, some not, in art colleges, university film courses, various film-making workshops, and films made independently of any structure.
Mathieu Amalric films John Zorn
For twelve years Mathieu Amalric has filmed the extravagant New York composer John Zorn. Spinning-top films that Zorn likes to programme, like a musical set, during his concerts. This is their first showing outside of this context, on Monday 14 March, notably previewing Zorn III.
Show more
Show less
Where
Maison de la poésie, Paris
Centre Wallonie-Bruxelles, Paris