Theatre
Gurshad Shaheman
Les Forteresses

The private is political and individual stories often evoke a collective history. In his latest show entitled Les Forteresses, Franco-Iranian director Gurshad Shaheman explores the shattered destinies of three women in his family who lived through and were subjected to the ups and downs that shook Iran in the 1980s: the revolution and the eight years of war that rocked the Persian Gulf.
An unstable situation that drove his mother and one of his aunts to leave the country for France and Germany.
 Having recorded their testimonies, Gurshad Shaheman presents three monologues, three narratives of intertwining and separate lives. On stage, his mother and his two aunts recount the history of Iran through their exile and their resilience.
Duration : 3h

Show more
Show less
  In the framework of the Hors Pistes festival
Written and directed by: Gurshad Shaheman
Assistant director: Saeed Mirzaei
Voices: Guilda Chahverdi, Mina Kavani, Shady Nafar
Performers: Gurshad Shaheman & the women in his family
Sound creation: Lucien Gaudion
Stage design: Mathieu Lorry-Dupuy
Lighting: Jérémie Papin
Dramatisation: Youness Anzane
General management: Pierre-Éric Vives
Costumes: Nina Langhammer
Stage management and accessories: Jérémy Meysen
Make-up: Sophie Allégatière
Voice coach: Jean Fürst
Cover illustration and back cover: Tarlan Rafiee
A project by La Ligne d'Ombre company
Production, distribution: Les Rencontres à l'échelle, B/P;
Coproduced by: le Phénix, Scène Nationale Valenciennes, Théâtre National de Bordeaux in Aquitaine, Pôle Arts de la Scène, Friche la Belle de Mai, CCAM Scène Nationale in Vandoeuvre, Le Carreau Scène Nationale for Forbach and Est Mosellan, Le Théâtre d'Arles, a registered centre of national interest for performance art and creation, new writing Maison de la Culture in Amiens.
Residency hosting: Le Manège Maubeuge, Les Rencontres à l'échelle, B/P resident structure at the Friche la Belle de Mai, Les Tanneurs.
With the support of: Hauts-de-France DRAC, Hauts-de-France region, Theatre Fund of the SACD (Society of Dramatic Authors and Composers), Spedidam.
Text awarded the writing grant of the association Beaumarchais-SACD, and aid for creation ARTCENA. Published by éditions Les Solitaires Intempestifs in September 2021.
Acknowledgements: Sophie Claret, Camille Louis, Judith Depaule, Aude Desigaux
Show more
Show less
When
21 - 22 Jan 2022
19h - 22h
Partners
La programmation Spectacles Vivants bénéficie du soutien de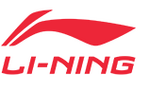 En partenariat média avec