Exhibition
Serge Gainsbourg
Le mot exact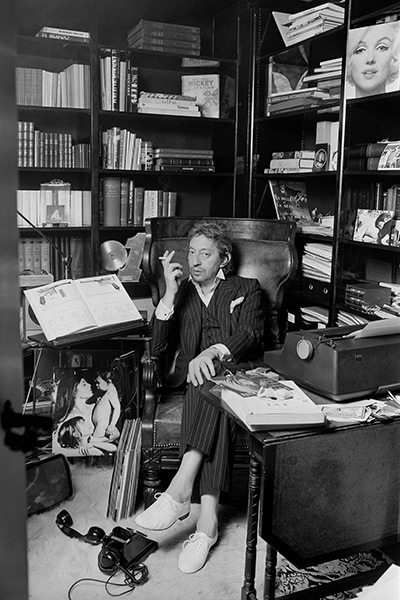 © Christian Simonpiétri / Sygma via Getty Images
Renewing its interest in literary creation and the different forms of writing, the Public Information Library (Bpi) is exhibiting manuscripts by Serge Gainsbourg from his residence in the Rue Verneuil in Paris for the first time, along with many books from his library.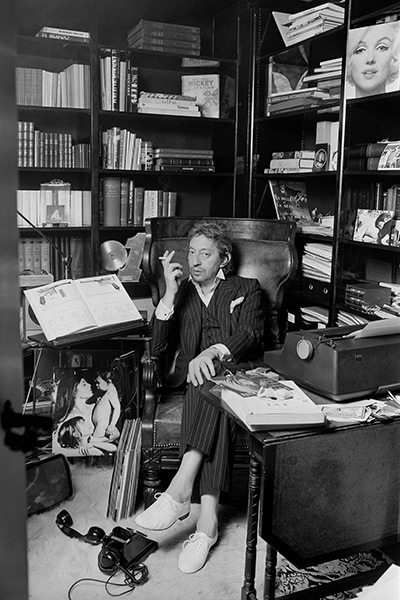 © Christian Simonpiétri / Sygma via Getty Images
As a lyricist, composer, performer, director, photographer and novelist, Serge Gainsbourg was profoundly influenced by literature and poetry, the sources of inspiration for many songs. He was also a collector of scrapbooks, autographs and quilling, testifying to his daily, meticulous and compulsive connection with writing.
As a master craftsman of the French language, Serge Gainsbourg left an impressive body of more than five hundred texts behind him, written for himself and other performers, which explains his influence on contemporary French song.
This exhibition sets out to plunge visitors into Serge Gainsbourg's literary landscape by welcoming them with a vast selection of works taken from his varied library. It also sheds light on the creation of his media "double" – Gainsbarre – a character derived directly from his songs, in the 19th century tradition of literary doubles, ranging from Oscar Wilde's Portrait of Dorian Gray to Guy de Maupassant's Horla. Lastly, it showcases the author's formidable productivity and his capacity to hit the mark, presenting a rich ensemble of annotated manuscripts and typescripts. These precious documents, combined with Yves Lefebvre's original films, shed light on the artist's process of writing and composing.
All these facets, which still today make Serge Gainsbourg a unique literary and musical figure, can be discovered from 25 January to 8 May 2023 in the Public Information Library of the Centre Pompidou.
Show more
Show less
Free admission
When
25 jan. - 8 may 2023
12h - 22h, , every mondays, wednesdays, fridays
10h - 22h, every saturdays, sundays
Closed on May 1st