Theatre
Gisèle Vienne
L'Étang

L'Étang, produced by Gisèle Vienne, is an adaptation of a work by Swiss writer Robert Walser (1878-1956). In the story, a child at the height of despair fakes suicide to test her mother's love for her.
This story of filial love questions the unsettling questioning of feelings and the norm in which violence is inscribed in the body. Robert Walser centres his concerns around the relationship of the dominated - seemingly well behaved but in reality subversive - with questions of order and rules and obeying or breaking them.
In this production, Gisèle Vienne builds a universe that superimposes different rhythms and temporalities in a way that brings upheaval to instituted order - that of the family but also of the theatre - through this multiplication of realities. She uses text to sculpt the weaknesses in human emotions. She reads it as a polyphonic monologue, a moving experience between interiority and exteriority, accompanied by theatrical devices: the two actresses Adèle Haenel and Julie Shanahan each play the roles of their respective characters while lending their voices to the others in a complex performance of vocal dissociation. 
With this multiplication of characters, a form of deconstruction develops that questions what we see and the fantasised representation of reality. The original music by Stephen O'Malley and François Bonnet accompanies the actresses' performance like an extension of their bodies.
L'Étang was created in residence at the Brittany National Theatre in November 2020. 

Based on the original work Der Teich by Robert Walser, for Kerstin.
Design, staging, scenography, dramaturgy: Gisèle Vienne 
Adaptation of the text: Adèle Haenel, Julie Shanahan and Henrietta Wallberg in collaboration with Gisèle Vienne 
Performed by Adèle Haenel & Julie Shanahan 
Lighting: Yves Godin 
Sound design: Adrien Michel 
Musical direction: Stephen F. O'Malley 
Original music: Stephen F. O'Malley & François J. Bonnet 
Tour assistant: Sophie Demeyer 
External perspective: Dennis Cooper & Anja Röttgerkamp 
Scenographic collaboration: Maroussia Vaes 
Doll design: Gisèle Vienne 
Doll production: Raphaël Rubbens, Dorothéa Vienne-Pollak and Gisèle Vienne in collaboration with the Brittany National Theatre 
Set production: Nanterre-Amandiers CDN 
Set and props: Gisèle Vienne, Camille Queval and Guillaume Dumont 
Costumes: Gisèle Vienne and Camille Queval 
Make-up and wigs: Mélanie Gerbeaux 
Stage management: Richard Pierre 
Sound management: Adrien Michel and Mareike Trillhaas 
Lighting management: Iannis Japiot and Samuel Dosière 
Set management: Antoine Hordé and Jack McWeeny 
Production created in collaboration with Kerstin Daley-Baradel and Ruth Vega Fernandez 
Thanks to Étienne Bideau-Rey, Nelson Canart, Zac Farley, Erik Houllier, Pauline Jakobiak, Tristan Lahoz, César Van Looy, Jean-Paul Vienne 
Production and diffusion: Alma Office: Anne-Lise Gobin, Alix Sarrade, Camille Queval and Andrea Kerr
Administration: Étienne Hunsinger and Giovanna Rua
Production: DACM – Compagnie Gisèle Vienne 
Co-production: Nanterre-Amandiers CDN / Brittany National Theatre / Maillon, Strasbourg Theatre – European stage / Holland Festival, Amsterdam / Transfabrik – French and German fund for the performance arts / André Malraux cultural centre (Vandœuvre-lès-Nancy) / Comédie de Genève / La Filature – Mulhouse National Theatre / Le Manège – Reims National Theatre / MC2: Grenoble / Ruhrtriennale / Tandem National Theatre / Kaserne Basel / Kampnagel Hamburg International Summer Festival / The Paris Autumn Festival / Garonne Theatre / CCN2 – Grenoble National Choreographic Centre / BIT Teatergarasjen, Bergen / Black Box Teater, Oslo 
With the support of the National Dance Centre, La Colline National Theatre and Vidy-Lausanne Theatre 
Thanks to Point Éphémère for the provision of space and to Playroom, SMEM, Fribourg for the provision of its sound studio 
DACM – Compagnie Gisèle Vienne is accredited by the French Ministry for Culture – Drac Grand Est, the Grand Est region and the city of Strasbourg. 
The company receives regular support for its international tours from the Institut Français. 
Gisèle Vienne is an associate artist at the National Dance Centre and Brittany National Theatre
Show more
Show less
After studying philosophy and music, Gisèle Vienne studied at the École Supérieure Nationale des Arts de la Marionnette. She works regularly with writer Dennis Cooper, among others. For the past 20 years, her productions and choreographic shows have toured Europe and are regularly performed in Asia and America.
Show more
Show less
When
14 - 17 Dec 2022
20h - 21h30
Partners
La saison des Spectacles vivants bénéficie du soutien de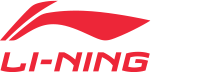 En partenariat avec