For the May release of Source, Canine's new album, the Centre Pompidou is the venue for a concert by this artist who worked in comedy, theatre and directing before devoting herself to music. In 2019, Dune, an ambitious first album project by a previously unknown artist, masked behind a borrowed identity – Canine – generated a series of plaudits: "fascinating", "spellbinding", "incomparable".
Concealed behind this elaborate camouflage crowned by the use of a vocal modulator with androgynous effects, we find Magali Cotta. Three years later, she is again in the limelight with Source, her second album.
Source benefits from obvious feedback to stabilise this confrontation of genres and to perfect what we can now call the "Canine Style". "Just as I started out from nowhere for the previous one, for this one I had some certainties. Working on Dune provided me with keys for how to make the music coincide with what I felt. In both cases, my approach was to play up the hybrid side in order to find sounds that would not be dated, for example, the mix between drums and electronic percussion."
Thus, although the musical dressing is, with the exception of some subtle nuances, almost identical to orchestral pop overlaid with electro sung in English and French – the core, on the other hand, reveals very different intentions: "I know the word is very much in fashion, but we can talk about resilience for this one. Or better, renaissance. What connects the two albums is the idea of combat, except that we go from an epic combat in Dune to an internal combat for Source. In the end of the day, we find ourselves with an intimist, much more personal work."
Show more
Show less
Canine, whose real name is Magali Cotta, is a French composer and singer from Nice, accompanied by a collective of female singers and dancers. She sings in French, she sings in English, most of all she sings in a strange, personal language in a voice that is both languid and determined. We sometimes wonder if Canine is male or female. Her singing is deep, you can't mess with the soul sound she subverts toward a very personal version of the genre, that is equally indebted to front-line R&B and vintage Phantom of the Paradise. However, her voice wasn't always so deep. In her adolescence spent between Nice and Paris, she crafted mischievous songs at the limit of pop and dancefloor.
Her music is the moment when phantasmagorical sleep merges with carnal reality, when the impossible, the magical is embodied. It is a music for dancing, a music for thinking, for dreaming that Canine's first album develops. A real album, built like a cathedral, full of detail, mazes, that affords us a sensorial experience from which we emerge shaken and blissful, with only one idea in our heads, to immediately return to this roller-coaster trip, to this rejuvenating bath.
Show more
Show less
Partners
La programmation Spectacles Vivants bénéficie du soutien de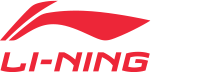 Grand mécène
En partenariat média avec