Exhibition / Museum | For kids and teens
Le peuple de demain
An exhibition-workshop by Jean-Charles de Castelbajac
25 Sep 2021 - 18 Jul 2022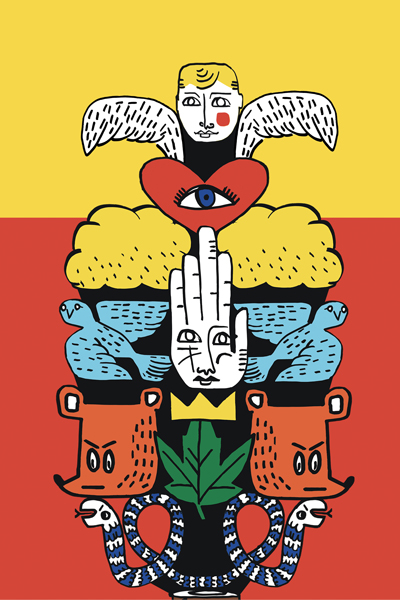 Jean-Charles de Castelbajac, « Totaime Nature » (détail) © Jean-Charles de Castelbajac, 2021
After JR, Claude Closky, Françoise Pétrovitch and Yaacov Agam, the Centre Pompidou invites artist Jean-Charles de Castelbajac to design an exhibition-workshop to allow children to discover and experience his colourful and poetic artistic world. For children aged 4 years and above, and all those who are still young at heart!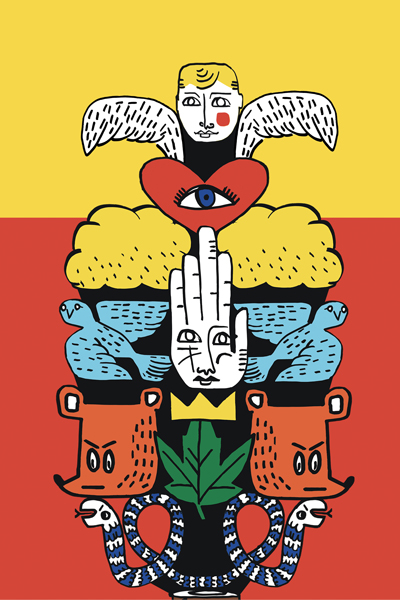 Jean-Charles de Castelbajac, « Totaime Nature » (détail) © Jean-Charles de Castelbajac, 2021
"I have always been fascinated by the science of symbols: vexillology, the study of flags, heraldry for coats of arms and hieroglyphics. In my drawings as a child, I summarised and condensed my emotions into signs and symbols: a rainy cloud for sadness, a crown for a reward or a hand for giving. To translate the signs into a language and understand it, it has to be deciphered like a rebus of emotions. As I was thinking about the Galerie des Enfants, I had the idea of presenting an installation composed of a world of symbols for the people of tomorrow, who are the children of today".
The Centre Pompidou has invited Jean-Charles de Castelbajac to the Galerie des Enfants to stimulate children's artistic sensibility and draw their attention to the most powerful signs of our times. Flags, totems and emblematic colours from his work over the past fifty years echo those of the Centre Pompidou, forming eight educational devices based on signs, symbols and universal language. Here, the flag is associated with emotions and is no longer a sign of identity, while the totem represents symbolic belonging.
Show more
Show less
The exhibition−workshop titled "The People of Tomorrow" proposes nine activities designed by the artist in connection with this concept and imaginative world.
Invent a flag to communicate an idea
- Flag mats: Design a flag using shapes and colours to express an idea and share a message.
- Flag workshop: think of a sign to express an emotion, idea or concept etc. and draw a flag to share these values.
- Invent your own sign (digital application): express a word through drawing and colour and make a flag to express ideas or emotions.
Composing with signs and sounds
- Sound hopscotch: activate the sound universe created by Julien Granel by hopping on the signs on the floor.
- Graphic and sound score (digital application): compose your own music on a touchscreen tablet by rearranging the signs from the sound hopscotch, which each have their own sound. Children can listen to their composition as they go along. Sound device created by Julien Granel
- Group game: combine the compositions using the central computer by placing each player's scores over the top of each other. As the cursor moves across the screen, the sound is played and the sign lights up briefly. Children can compose and discover the graphic and sound scores together.
Creating stories
- Totem puzzle: make your own totem by stacking symbols to create a new combination of emotions.
- History of signs (digital application): play the match-making game to see how Castelbajac's signs are connected with history. The aim is to discover the wide range of registers and awaken children's curiosity. It is a way of enriching their vision, asking them questions about the notion of filiation and representation and introducing them to works in the Museum's collection.
Embody a symbol and give it a movement
- Gestural performance: inviting children to imagine and embody a sign-symbol (like the coats of arms often found on the tabards worn by soldiers in the Middle Ages) and invent gestures and movements to communicate a message. The children become actors. Sound device created by Julien Granel
Show more
Show less
When
25 sept. 2021 - 18 juil. 2022
11h - 13h et 14h - 19h, tous les jours sauf mardis
Booking strongly recommended
Where
Galerie des enfants, level 1
Partners
L'exposition bénéficie du soutien de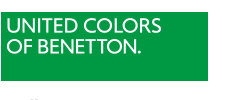 Acrila
Doublet
En partenariat avec