Ich möchte hier raus !
1976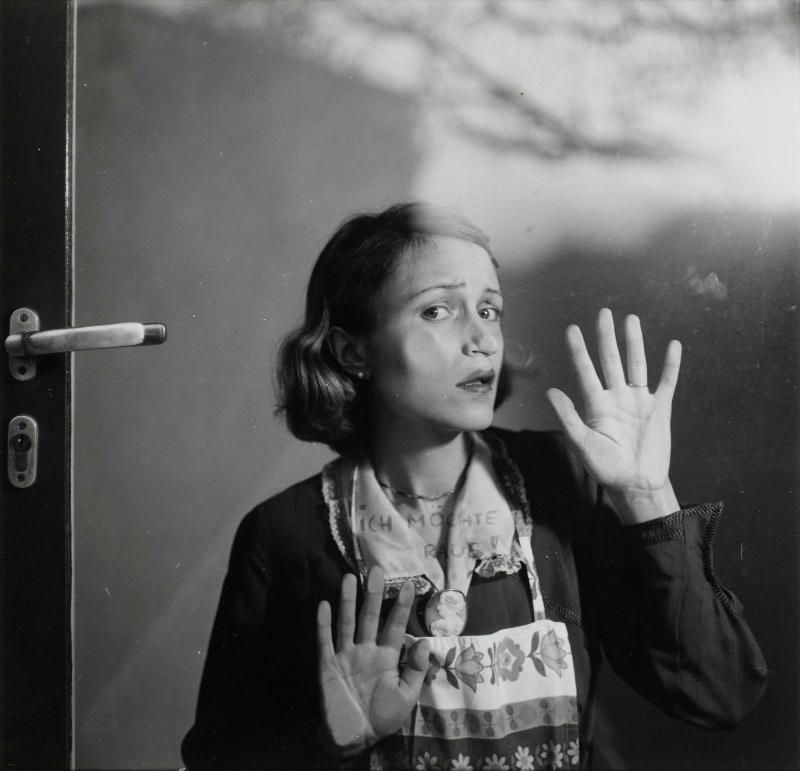 Ich möchte hier raus !

1976
One of the outstanding feminist artists of her generation and the creator of a prolific and highly diverse body of work, Birgit Jürgenssen embarked on her subversion of sexist stereotypes in the 1970s. As here in Ich möchte hier raus ! (I Want Out of Here!), she often pictured herself in her work in order to comment ironically on women's place in society. Here the young housewife presses her face and hands so hard against the glass that she seems to want to burst through it. Gazing anxiously and interrogatively in our direction, the artist raises the question of the possibility of emancipation from the constraints of the female role, confined to domesticity.
| | |
| --- | --- |
| Domain | Photo |
| Techniques | Epreuve gélatino-argentique |
| Dimensions | 40,3 x 31 cm |
| Acquisition | Achat, 2010 |
| Inventory no. | AM 2010-213 |

---
Detailed description
Artist
Birgit Jürgenssen
(1949, Autriche - 2003, Autriche)
Main title

Ich möchte hier raus !

Creation date

1976

Domain
Photo
Techniques

Epreuve gélatino-argentique

Dimensions

40,3 x 31 cm

Printing

unique

Acquisition

Achat, 2010

Collection area

Cabinet de la photographie

Inventory no.
AM 2010-213