Dance | Performance
Davide-Christelle Sanvee
Je suis Pompidou.e.x
The Centre Pompidou presents a Davide-Christelle Sanvee in-situ creation. The Swiss performer of Togolese heritage, winner of the Swiss performance prize in 2019, develops an artistic and corporeal work by means of "infiltration, camouflage and absence".
Beginning with the story of her own life, she creates a parallel between her long process of integration and her desire to establish herself like the foundations of buildings which have received authorisation to exist. For the Centre Pompidou she imagines a new way of immersing herself in the museum by sculptural, textual and choreographic means.
Creation & performance: Davide-Christelle Sanvee
Costume: Doria Gomez Rosay
Stage design: Frederico Ramos Lopes
Administration and production: Émilie Derian
Show more
Show less
With the support of the University of Art and Design, Geneva, Pro Helvetia, the republic and canton of Geneva.
With the Swiss Cultural Centre and the Fiac
Show more
Show less
Partners
La programmation Spectacles Vivants bénéficie du soutien de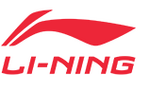 Avec
Avec le soutien de


En partenariat média avec

Davide Christelle Sanvee, Je suis Pompidou.e.x
© Frederico Ramos Lopes