Festival / Evening
Move 2021
La ressource de l'intime

MOVE is an annual event at the intersection between dance, performance and moving images, whose aim is to imagine a space and time for reflection that articulates contemporary corporealities and social questions. The medium of performance is considered through its different modes of exhibition, production and presentation.
This 5th edition explores the thematic of intimacy and its exhibition. In the late 1960s, at a time when intimacy was devalued and dismissed by a patriarchal society as a mere private matter, women artists often used their own intimacy in their work, based on the principle that the personal is political, through the mediums of video and photography in particular. Feminist theories used the revelation of women's daily lives as a way of exposing mechanisms of domination and developing a form of collective awareness. As such, intimacy was the activism of a minority thought.
In the 21st century, questions are being raised about the increasing narcissistic exhibition of intimacy through social media, sometimes called "extime". Things that should remain hidden and inside are now openly accessible and on display with no regard for surveillance risks. This articulation of forced or unconscious transparency, exhibition and political demand is at the heart of the 5th edition of Move. Questions are raised about the use of intimacy as a form of resistance, a critical and provocative resource.
Since the pandemic that struck the world in 2020, lockdowns have created a new form of overlap between the professional and private spheres, while at the same time drastically reducing human contact, leading to much distress and revealing how essential this primary need is. MOVE plunges into the heart of this reflection with installations and works by Pauline Boudry & Renate Lorenz, Marijke De Roover, Hannah Quinlan & Rosie Hastings and the presentation of Vidéodanse.
Show more
Show less
When
8 - 24 Oct 2021
11h - 21h,
every days except tuesdays
Partners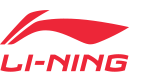 The Ernst and Olga Gubler-Hablützel Foundation
Avec le soutien de l'Ambassade de Suisse à Paris
En partenariat média avec


Medias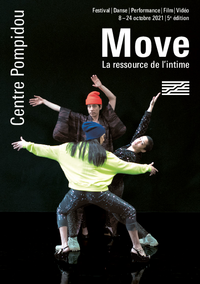 Pauline Boudry / Renate Lorenz, Moving Backwards, 2019.
Choreography/performance : Julie Cunningham, Werner Hirsch, Latifa Laâbissi, Marbles Jumbo Radio, Nach. Courtesy of Ellen de Bruijne Projects Amsterdam and Marcelle Alix Paris
© D.R.