Theatre
Philippe Quesne
Farm Fatale
For his latest creation, which joined the repertory of the Kammerspiele Theatre in Munich in 2019, Philippe Quesne brought together three actors from the permanent Munich troupe and two loyal players
On the borderline between the human and the puppet, the farmer and the scarecrow, the five characters in Farm Fatale appear and take up position against a background of immaculately white canvas.
Masked, with their voices deformed, these contemplative clowns with their fingers on the pulse beats of the planet may not be such strangers. For these men and women hoping for a better world are first of all dreamers, poets, militants, whose capacity for amazement at the beauty and diversity of nature is charming and communicative. Living at the level of plants or animals, these heroes are as funny as they are disarmingly considerate, attempt in spite of all to escape from the unbridled capitalism that destroys forests, land, oceans, and to save the many lives of all around us that which teems, speaks, poetises and thinks.
Show created on 29 March 2019 for the repertory of the Münchner Kammerspiele, Munich, Germany.
Show more
Show less
Avec Nanterre-Amandiers, centre dramatique national
Conception, scénographie et mise en scène : Philippe Quesne
Créé et interprété par Léo Gobin, Stefan Merki, Damian Rebgetz,Julia Riedler, Gaëtan Vourc'h
Collaboration scénographique : Nicole Marianna Wytyczak
Collaboration costumes : Nora Stocker
Masques : Brigitte Frank
Lumières : Pit Schultheiss
Son : Robert Göing
Assistants à la mise en scène : Jonny-Bix Bongers, Dennis Metaxas
Dramaturgie : Martin Valdés-Stauber
Collaboration dramaturgique : Camille Louis
Production : Münchner Kammerspiele – Munich
Coproduction : Nanterre-Amandiers, centre dramatique national
Spectacle créé le 29 mars 2019 pour le répertoire des Münchner Kammerspiele, Munich, Allemagne.
Show more
Show less
When
1 - 3 Oct 2020
8:30pm - 10pm
Partners
La programmation Spectacles vivants bénéficie du soutien de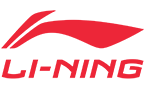 Avec
Philippe Quesne, « Farm Fatale »
© Martin Argyroglo