Show / Concert | Debate / Meeting
Les Mondes de Mohamed El Khatib

Mohamed El Khatib is the Centre Pompidou's special guest this autumn, following on from the "Les Mondes de…" invitations. Along with Valérie Mréjen, he occupies the heart of the Museum with Gardien Party, a theatrical piece, he debates in the literary salon of the Extra! Festival and invests the social domain in dialogue with the Abbé Pierre Foundation for La Vie des Objets (The Life of Objects).
Where
Musée, niveau 4, Galerie 0, Espace prospectif - Centre Pompidou, Paris
Petite salle - Centre Pompidou, Paris
Forum –1 - Centre Pompidou, Paris
Mohamed El Khatib is an author, theatre and film director. As a multidiscipline artist, he declares himself to be an expert on nothing and curious about everything, with a desire to formulate aesthetic and political questions. Through his works he envisages contemporary creation as an experience, a social act whose most demanding aesthetic dimension confronts the most pedestrian triviality. The starting point is always an encounter, out of which a process of research and a very long period of immersion develop with the people he works with, in order to be as familiar as possible with their words and co-write with them.
Show more
Show less
Mohamed El Khatib
Auteur, metteur en scène et réalisateur, Mohamed El Khatib développe des projets de fictions documentaires singuliers dans le champ de la performance, de la littérature ou du cinéma. À travers des épopées intimes, il invite tour à tour un agriculteur, une femme de ménage, des marins, à co-signer avec lui une écriture du temps présent. Après Moi, Corinne Dadat, qui proposait à une femme de ménage et à une danseuse classique de faire un point sur leurs compétences, il a poursuivi son exploration de la classe ouvrière avec la pièce monumentale, STADIUM, qui convoque sur scène cinquante-huit supporters du Racing Club de Lens. Mohamed El Khatib a obtenu le Grand prix de littérature dramatique 2016 avec la pièce Finir en beauté où il évoque la fin de vie de sa mère. Son texte C'est la vie, primé par l'Académie française, vient clore ce cycle sur la question du deuil qui démontre qu'une comédie n'est qu'une tragédie, avec un peu de recul… Enfin, après avoir monté une Dispute singulière, c'est au cinéma qu'il aborde la question de l'héritage dans son dernier film Renault 12, road movie entre Orléans et Tanger.

Mohamed El Khatib est artiste associé au théâtre de la Ville à Paris, au théâtre national de Bretagne (Rennes) et à Malraux, scène nationale Chambéry Savoie.
Show more
Show less
---
Partners
La programmation Spectacles Vivants bénéficie du soutien de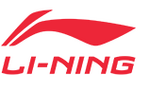 En partenariat média avec

© Yohanne Lamoulère - Tendance floue