Show / Concert | Theatre
Mohamed El Khatib et Valérie Mréjen
Gardien Party
They're not far away, vigilant while we look on. The works are always fragile, exposed to the irrepressible desire of many visitors to touch them, to comments, to interpretations, to possible damage or theft. The mission of the attendants and supervisors is to protect the works from these dangers. They see and hear everything, are sometimes taken to task, associated with presentation choices as if they were responsible for them. They have to be at once present but discreet, alert and attentive.
When
15 - 26 sept. 2021
19h, les mercredis, jeudis, vendredis
16h et 19h, les samedis, dimanches
Durée : 1h15
Where
Musée, niveau 4, Galerie 0, Espace prospectif - Centre Pompidou, Paris
For this theatrical creation in which the public is received in the heart of the National Museum of Modern Art, Mohamed El Khatib and Valérie Mréjen reached out to supervisors and attendants in museums all over the whole world in order to have their opinions. In the course of fourteen representations in the Centre Pompidou, eight museum attendants from different places share their stories with the public, their opinions, their anecdotes, their personal feelings about the works, about visitors and about time. An invitation to discover an intimate and little-known dimension of what makes up a museum today.
Show more
Show less
With the Paris Autumn Festival and the Théâtre de la Ville – Paris, with the support of the Hermès Foundation in the context of its New Settings programme.
Concept and directing: Mohamed El Khatib, Valérie Mréjen
With:
David Hibernie, Louvre Museum, Paris
Carolina Hindsjö, Moderna Museet, Stockholm
Marguerite Karcz-Virgili, Hermitage Museum, Saint Petersburg
Seung-Hee Kim, Noguchi Museum, New York
Jean-Paul Sidolle, Musée des Beaux-Arts, Nantes
Robert Smith, MoMA, New York
Image: Yohanne Lamoulère
Editing: Emmanuel Manzano
Stage design: Louise Sari
Technical coordination: Jonathan Douchet
Sound: Arnaud Léger
Video: Zacharie Dutertre
Project assistant: Vassia Chavaroche
Linguistic collaboration: Marianne Segol, Iris Raffetseder, Ludmila Anisimova
Production manager: Sylvia Courty
Press: Nathalie Gasser
Show more
Show less
---
Partners
La programmation Spectacles Vivants bénéficie du soutien de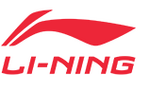 Avec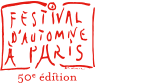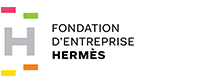 Et le Centre national des arts plastiques (Cnap)
En partenariat média avec